Is there a way to collate receipts from users on per diem?
Yes, you can collate receipts from users for per diem expenses. For that, you need to add a custom field called "Receipts," as it is not a part of the system's default configuration of the mandatory fields.
Here's how you can add a custom field for receipts:
Step 1) From the side menu in the **Expense** section, go to "Organization" > "Settings" > "Expense" > "Per Diem."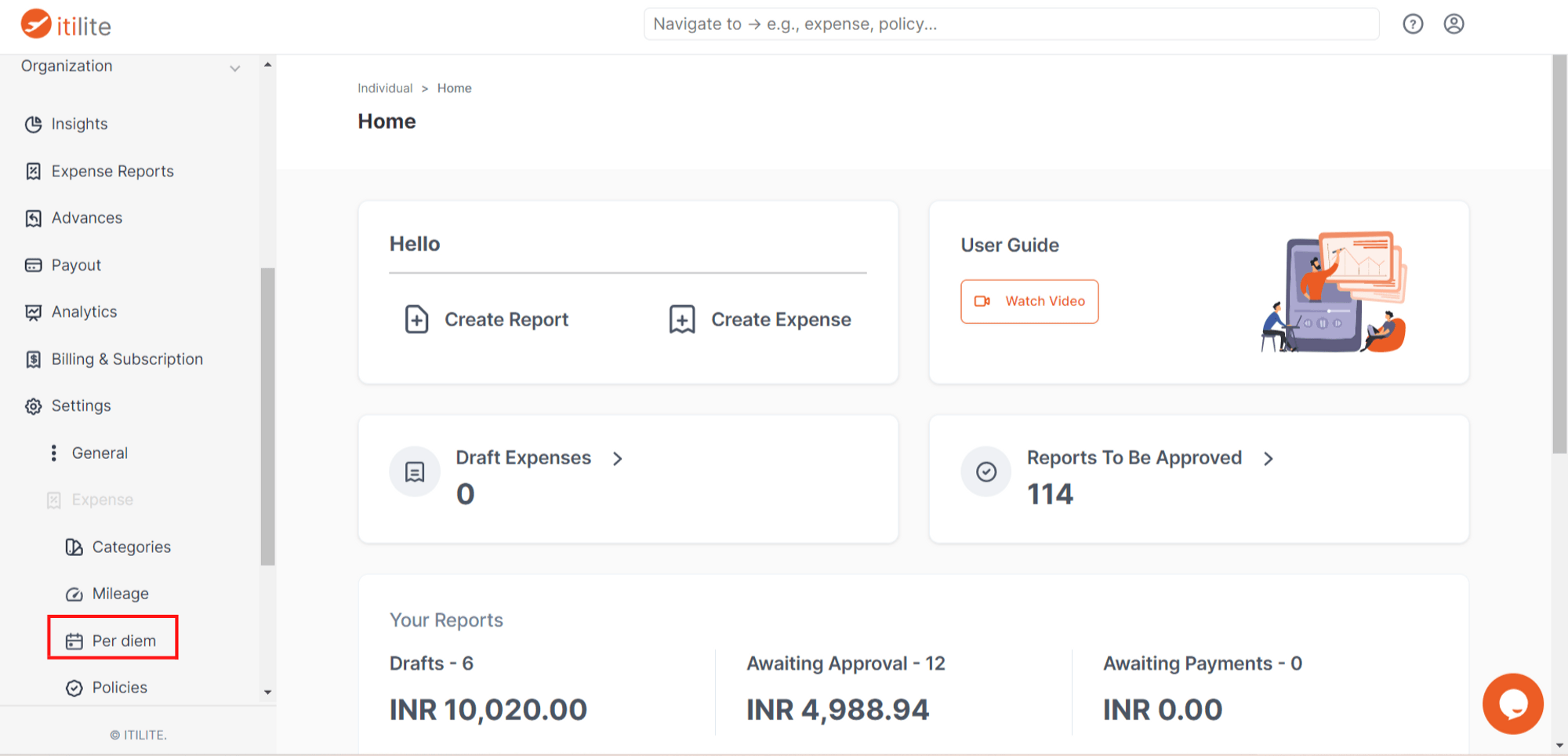 Step 2) Click on the "Per Diem Fields" section.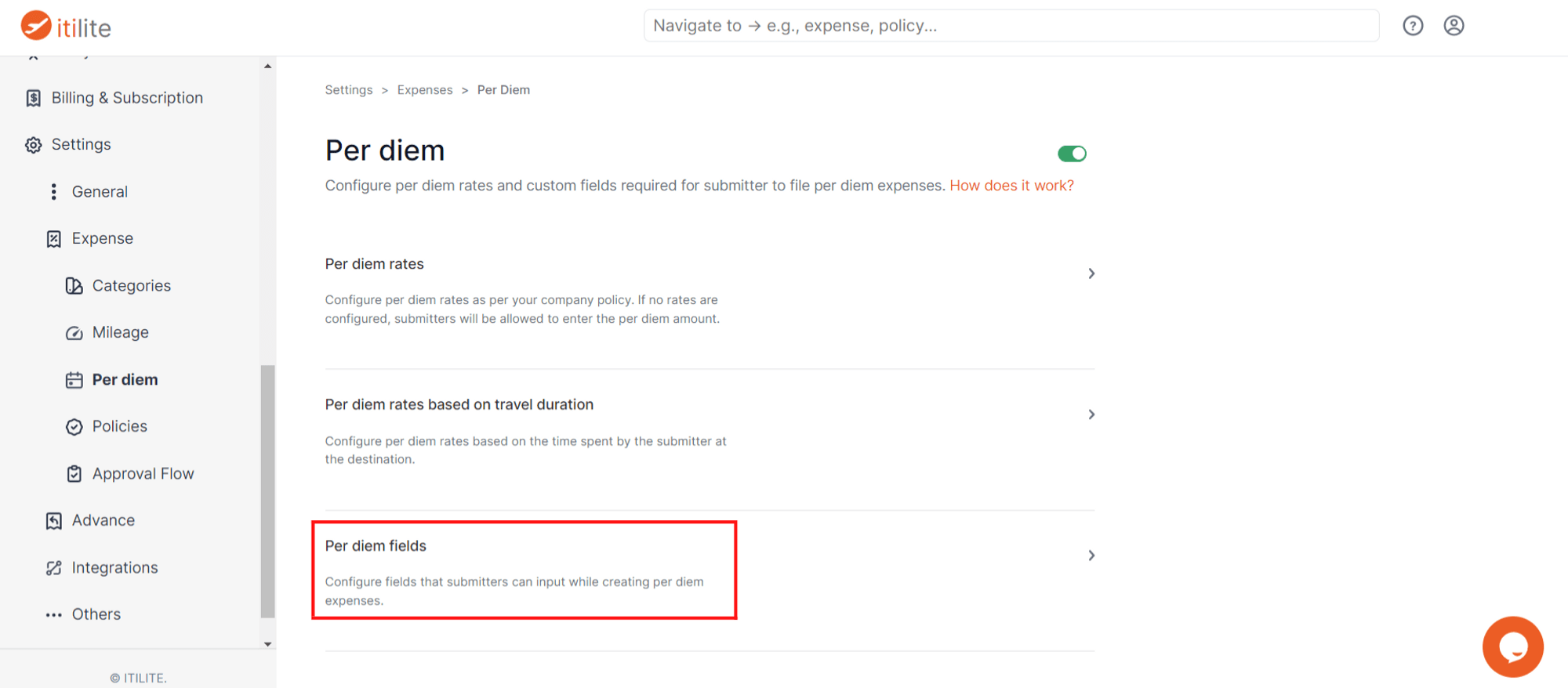 Step 3) Scroll down to the "Custom fields" sections and click on "Add Custom Field."


Step 4) After that, a menu containing all the pre-defined custom fields will appear. Scroll to the bottom and select the "Receipts" field and click on "Add Fields."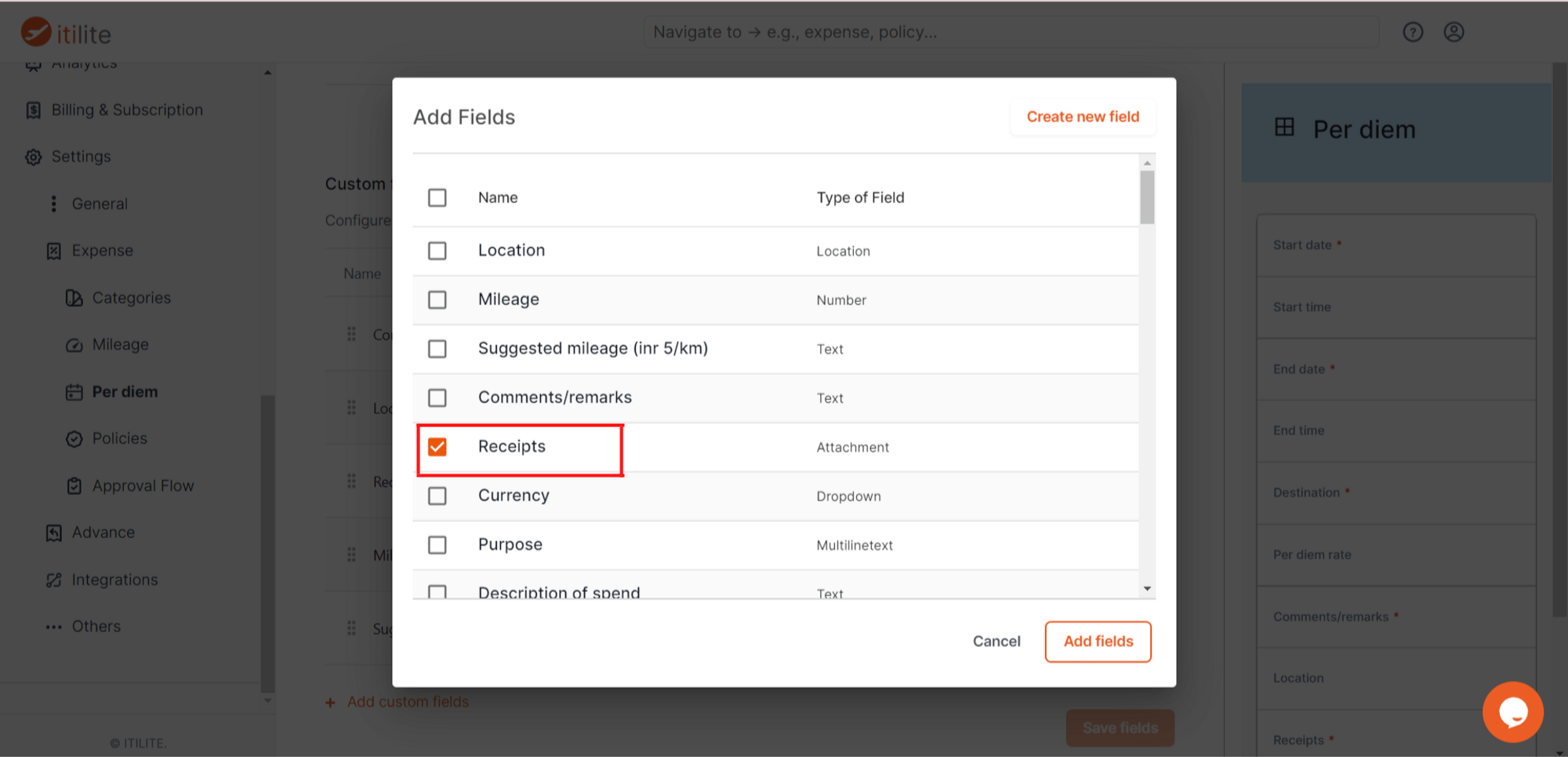 Step 5) Click on "Save fields," and your "Receipts" field will be configured. If you want to make it mandatory, click on "Edit" towards the far right of the "Receipts" column and switch the toggle.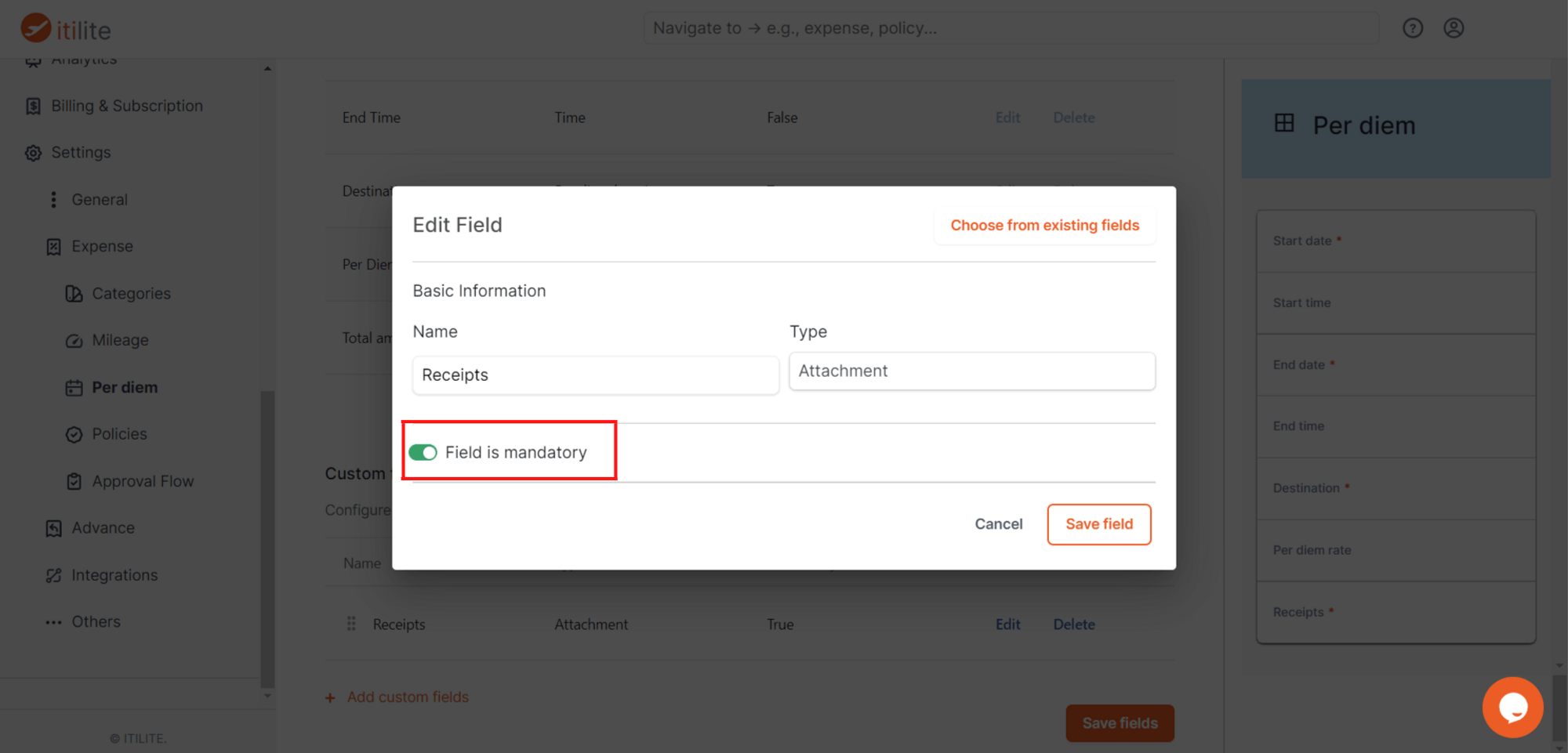 Now, each time a user files a per diem expense claim, they have to scan and attach a copy of receipts.