How to create categories?
Go to Organization – > Settings -> Expense -> Category
Add Category -> New Category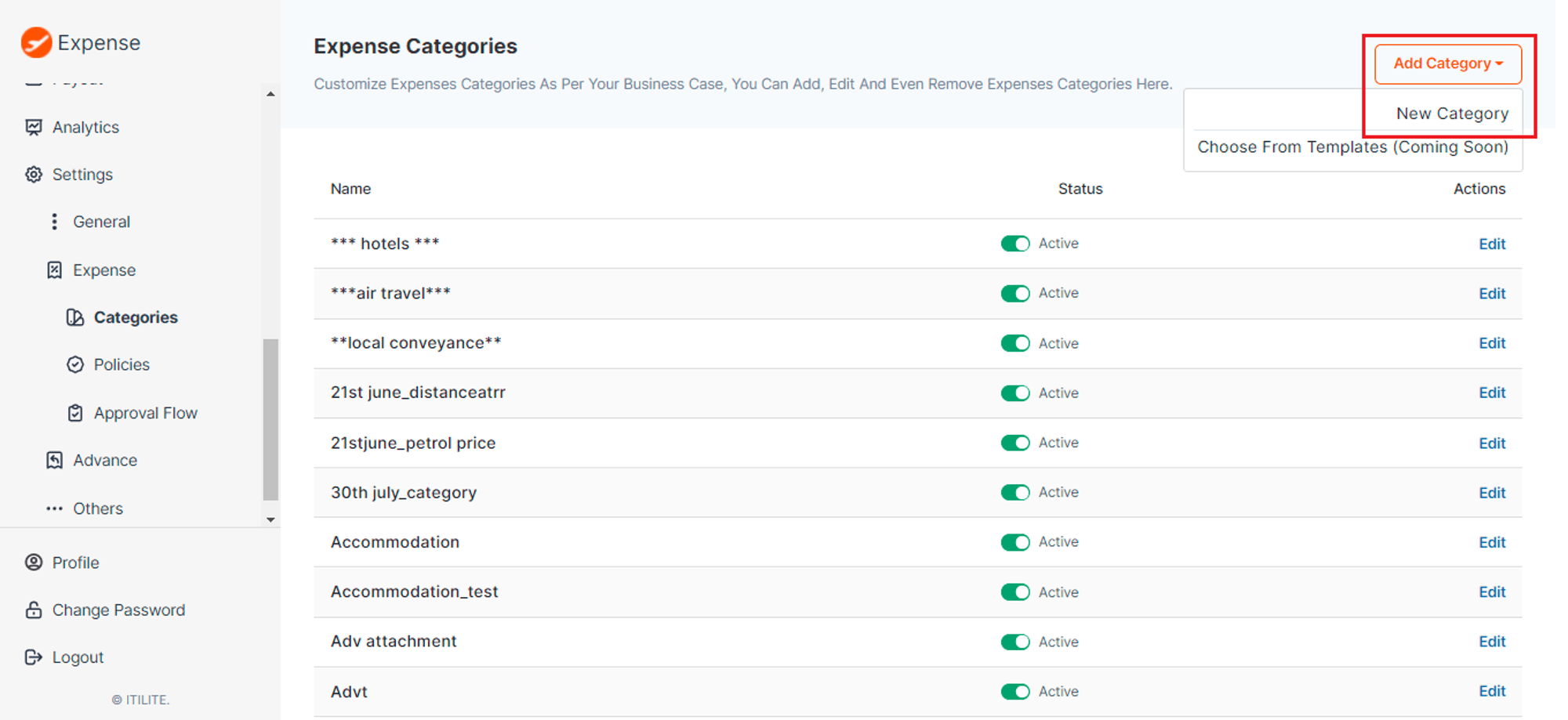 Enter Category Name
Add Fields by clicking on "+ Add fields"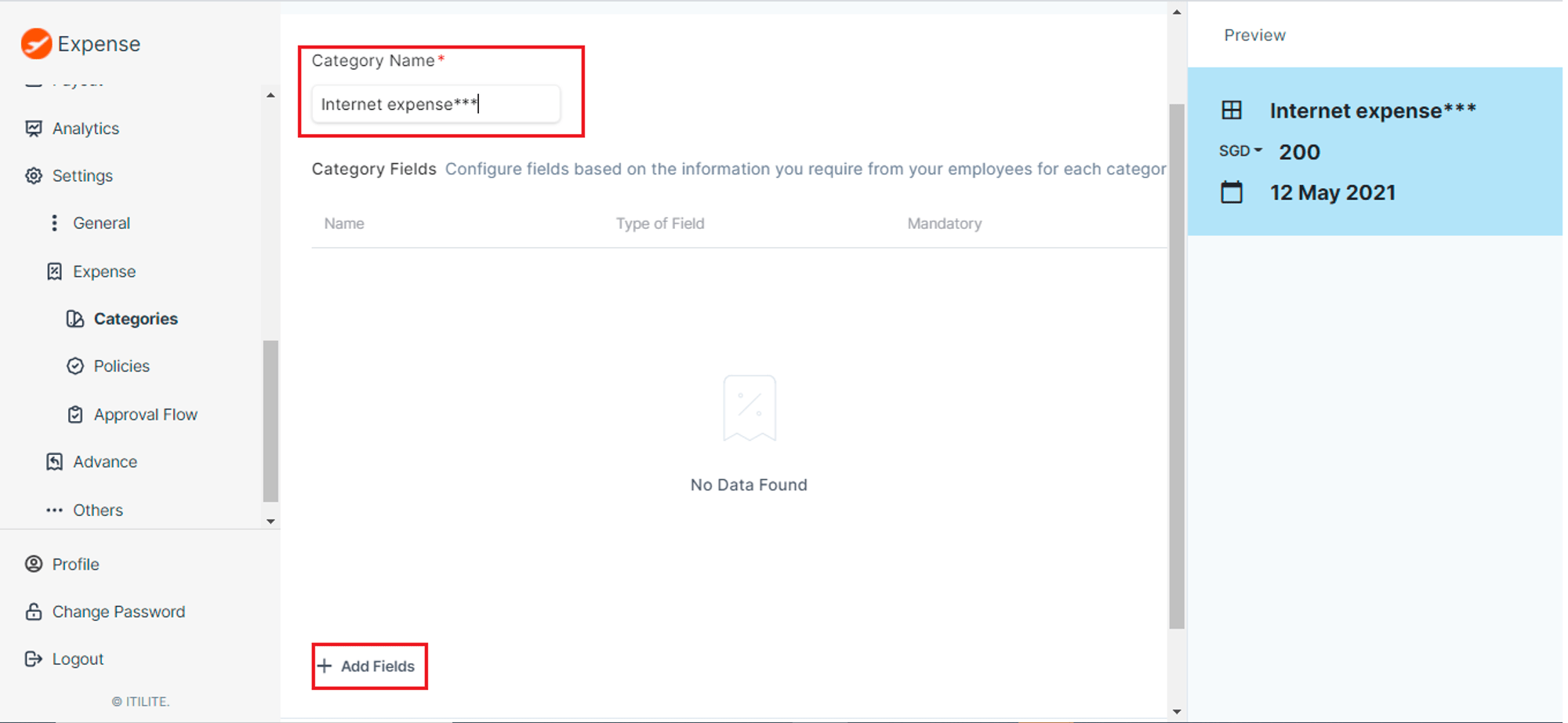 You can choose from an existing pool of fields, or create your own fields. To select from the existing list, select the relevant fields and click on Add Fields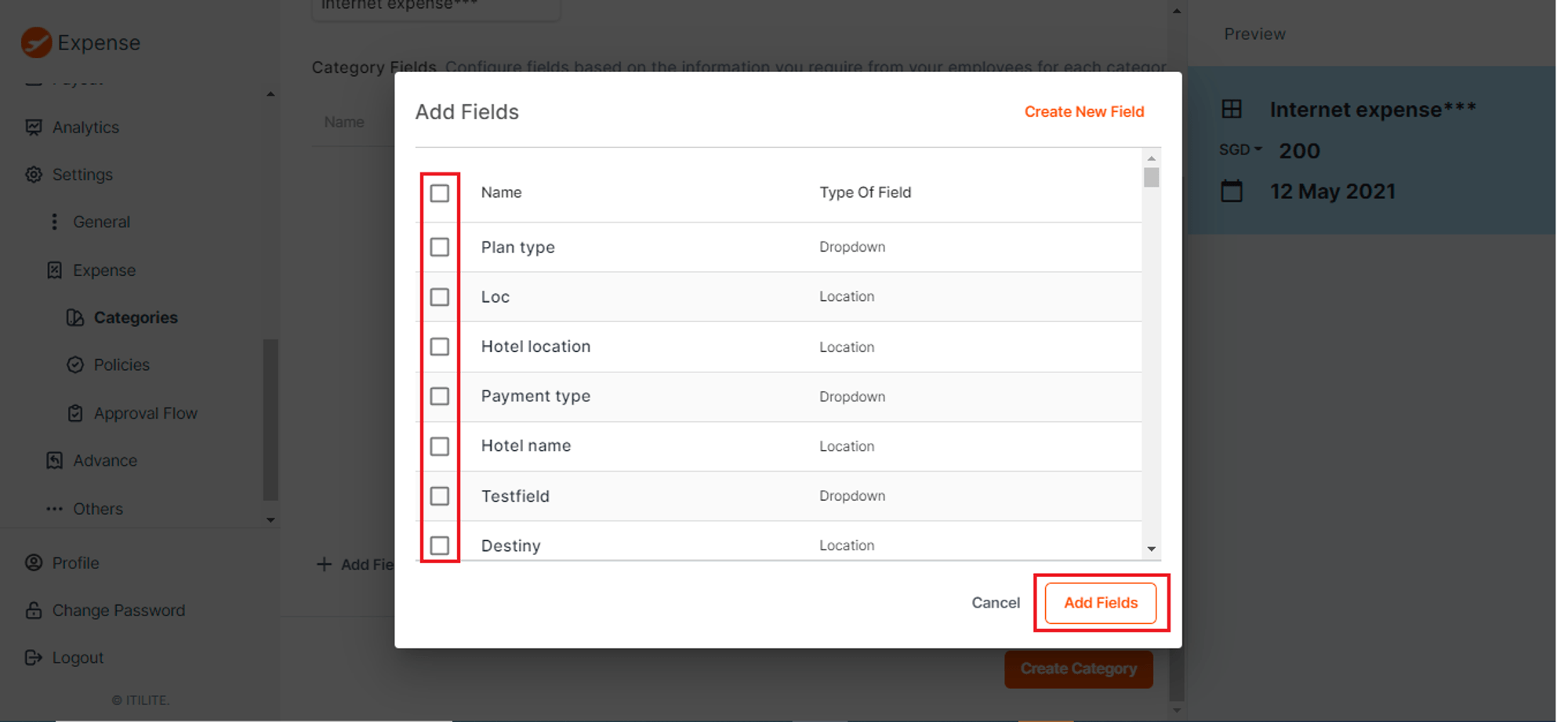 To add a new field, click on the Create New Field button.
Enter a field name, and the type data being captured. For example, if the field is a drop-down field, specify the options that will be displayed by clicking the + add more button
Click on Create Category to update your changes.