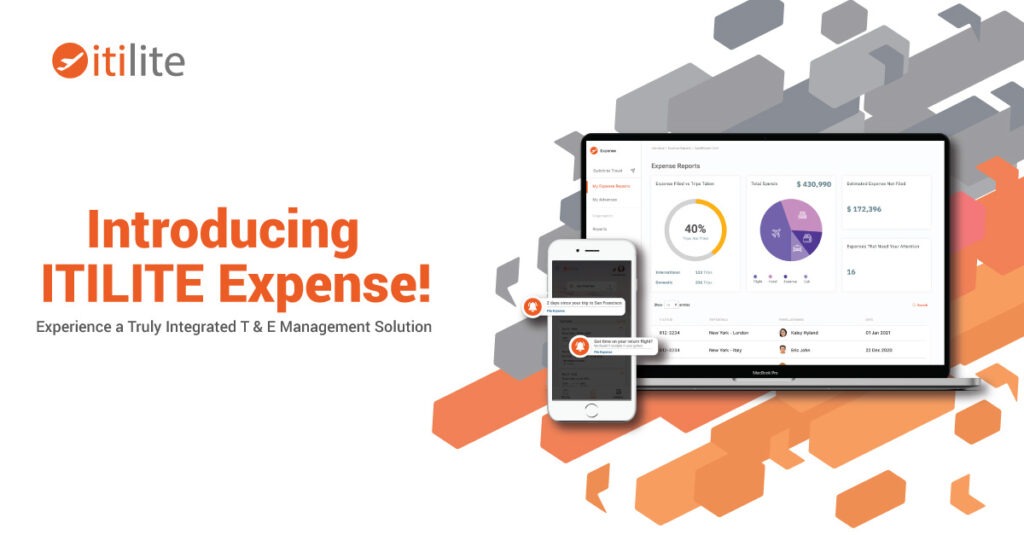 Today, we are excited to launch our all-new Expense Management Solution – the one that will complement our powerful travel solution to build the world's one of its kind, 100% integrated travel & expense management platform.
In the last 4 years, we have worked relentlessly to bring business travel from offline and clunky systems to a modern experience and have received amazing success with our customers (as exemplified 9.6/10 rating given to us by our customers).
With this launch, we hope to continue the same by simplifying the integrated travel and expense journey for both – the organizations and the travelers.
Why did we launch ITILITE Expense?
Two words: "Customer Feedback".
We believe that great products can truly be made only when they solve customers' problems and make their lives easy. Hence, our product team works closely with customers to understand their pain-points and needs and then creates a product roadmap. This is a regular exercise we do to build amazing products.
Since the very early days, our customers, especially the finance teams, shared how they saw travel booking and the reimbursable spends done by employees as related problems. They wanted these two systems to work together seamlessly to provide complete visibility into T&E spend and control it from a single place.
We got similar feedback from business travelers as well. For them, booking travel and reimbursing spends done on the company's behalf were deeply related. They wanted one place where they could easily book their flight as per their choice, choose the right hotel, and file expense reimbursement in compliance with their company policy. They didn't want to juggle multiple tools to manage their business travel and related expenses.
But the problem was, providers treated expense & travel as two separate worlds. Not even a single player provided a truly integrated Travel & Expense management solution. That's when we set out to solve this for our customers.

What is the problem with current travel & expense management solutions?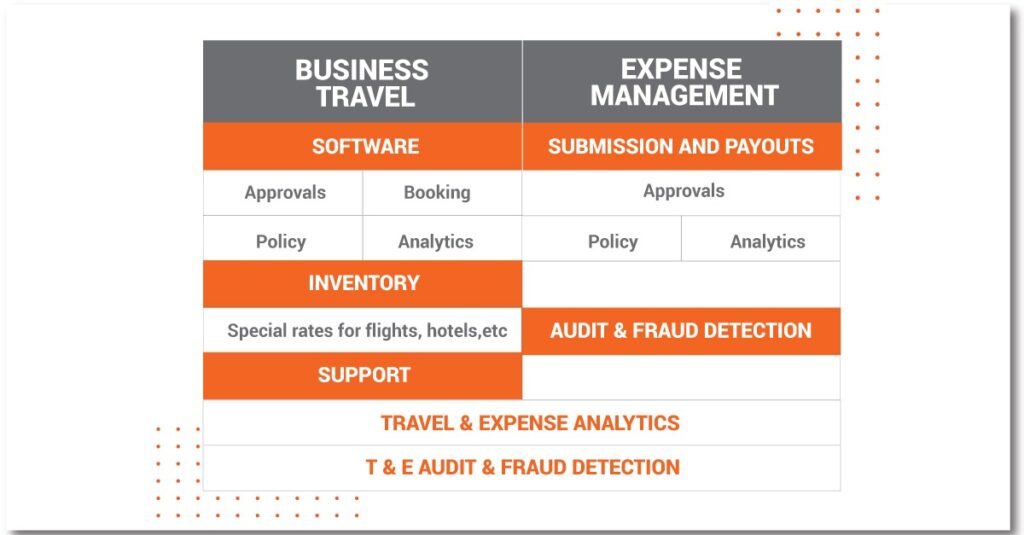 Business travel and expense management consist of multiple elements, as shown above. Even in the age of technology, most companies handle parts of their travel or expense manually, leading to higher inefficiencies, inevitable cost leakage, unproductive staff hours, and reduced data visibility.
In companies where an integrated travel & expense management solution is used, not all elements of T & E management are covered by the same solution or work seamlessly across different products. Usually, the travel part of the T&E solution would only cover travel requests and approval flow while the travel booking is outsourced to a travel agent or a travel management company, where a person will further coordinate to complete the travel booking. In other cases, even where the booking is automated, support and inventory (flight and hotel rates) are provided by a third party, leading to confusion & segregated data.
Also, on the expense side, most systems just stop at simplifying the submission of expenses by employees and providing a console for checking reports and completing payments. A smart expense management system should be able to record expenses and flag out not just policy violations but unusual spending and it should automate the expense audits as well.
So, even with these integrated solutions, companies end up managing at least three vendors, with many parts of the process being managed manually by in-house teams:
A solution that provides travel requisition and expense reporting
A TMC or travel agency that manages inventory & support
A tool to detect expense fraud
The problem of juggling multiple solutions and vendors for integrated business travel and expense mostly remains the same for companies. Hence, we came up with a single truly integrated solution that does it all!
ITILITE – The only truly integrated T & E Management Solution
Based on years of research and customer insights, we created a truly integrated travel & expense management solution, which can be a win-win for both the company and employees as it automates the whole process, makes T&E spend more efficient, and also improves employee experience. Here's how :
Get deeper insights on spends to make the right business decisions: You can have a complete view of integrated travel and expense records in one place. Our powerful dashboard gives you a detailed overview of the required data helping you make the right business decisions.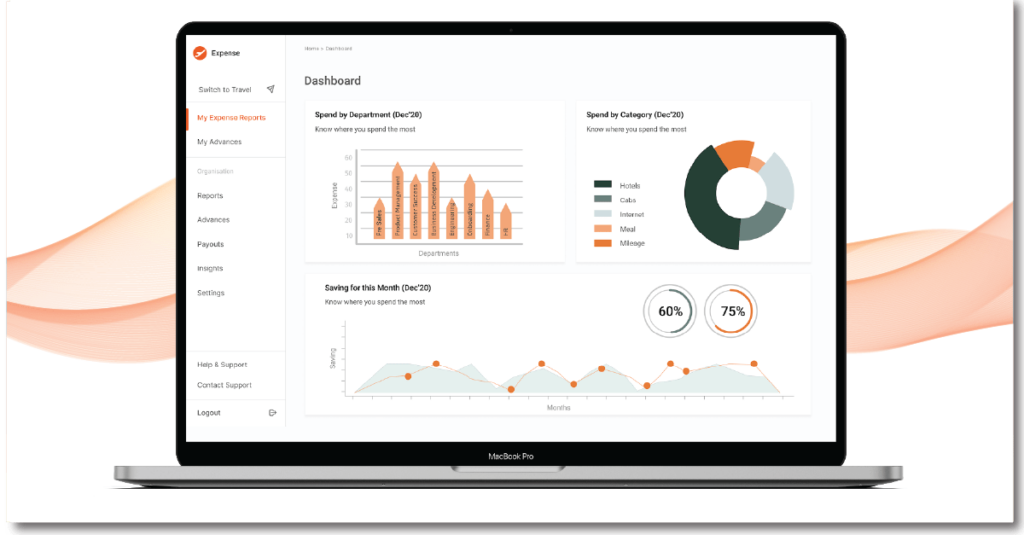 Example: A sales head has around 30+ member team on the field for around 20 days a month; she wants to know the ROI of the sales effort at a team level. She can get all the required data from our dashboard in a click, analyze it, and make the necessary decisions.
Send smart nudges for faster expense filing and hence quicker book closing: Our system sends smart nudges to the business traveler to submit expenses as and when they happen, leading to faster book closing. With travel & expense data available in the same system, you will have visibility on how many people have traveled but not filed expenses. Not only this, but you will also be able to track real-time the amount of expenses that are yet to be filed and nudge employees accordingly.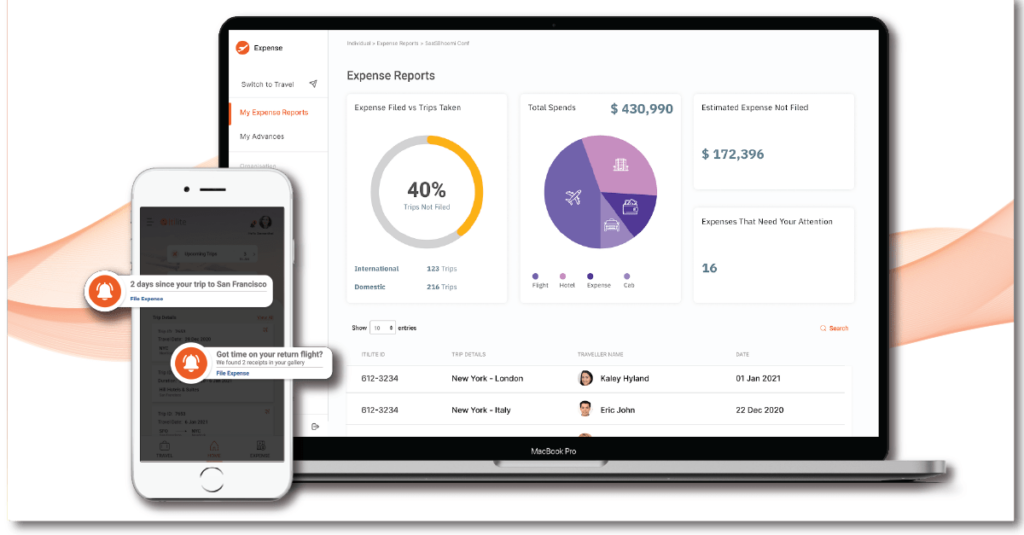 Plug cost leakages with deeper audits & checks: With integrated travel and expense platforms communicating with each other, it's easier to detect wrong records which can occur due to multiple bills at an employee's disposal. Our system is smart enough to detect date and location mismatch to ensure neat reimbursements.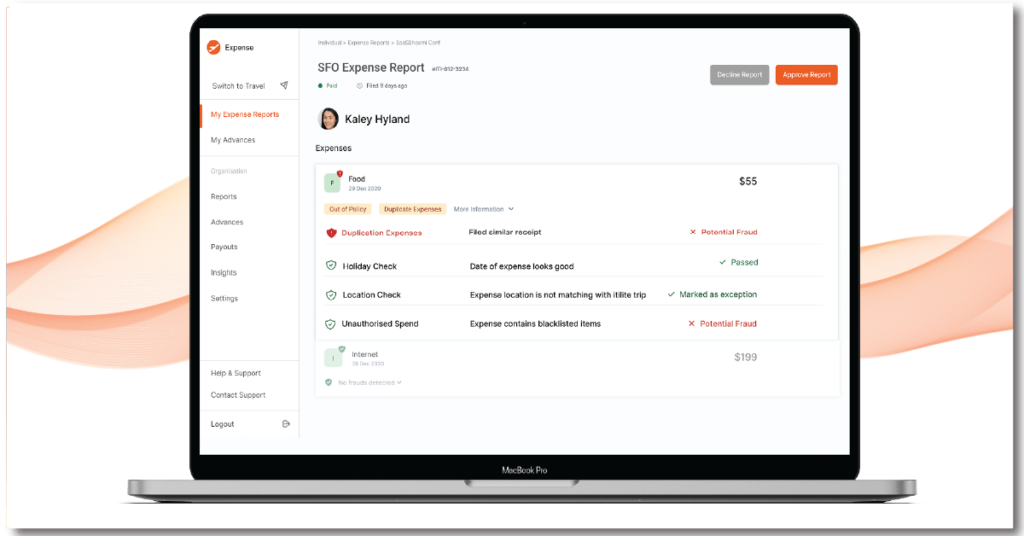 Make travel booking & expense reimbursement convenient and enhance employee experience: Employees will have one app for everything! They can manage their travel and expenses – bookings, lodging, and filing reimbursements – from the tips of the finger using the ITILITE Android or iOS app.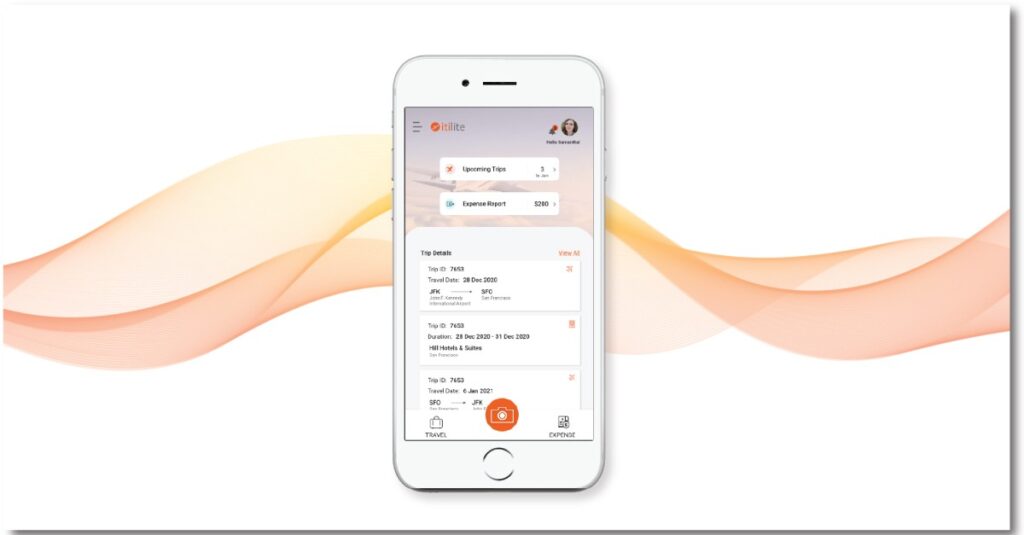 We have received an amazing response from our early users including Unicorns and Fortune 500 Companies who have been using the product for the last few months. We hope to bring the same benefits to all businesses now. If you would like to get a demo of our complete travel & expense management solution, book a free demo today!
ITILITE Expense is the next step in our journey to improve the end-to-end integrated travel and expense experience for our users across the globe. 
We have more updates coming soon. Stay tuned!
Recommended Read

Get the latest in your inbox
Subscribe to the Itilite blog and never miss a post!