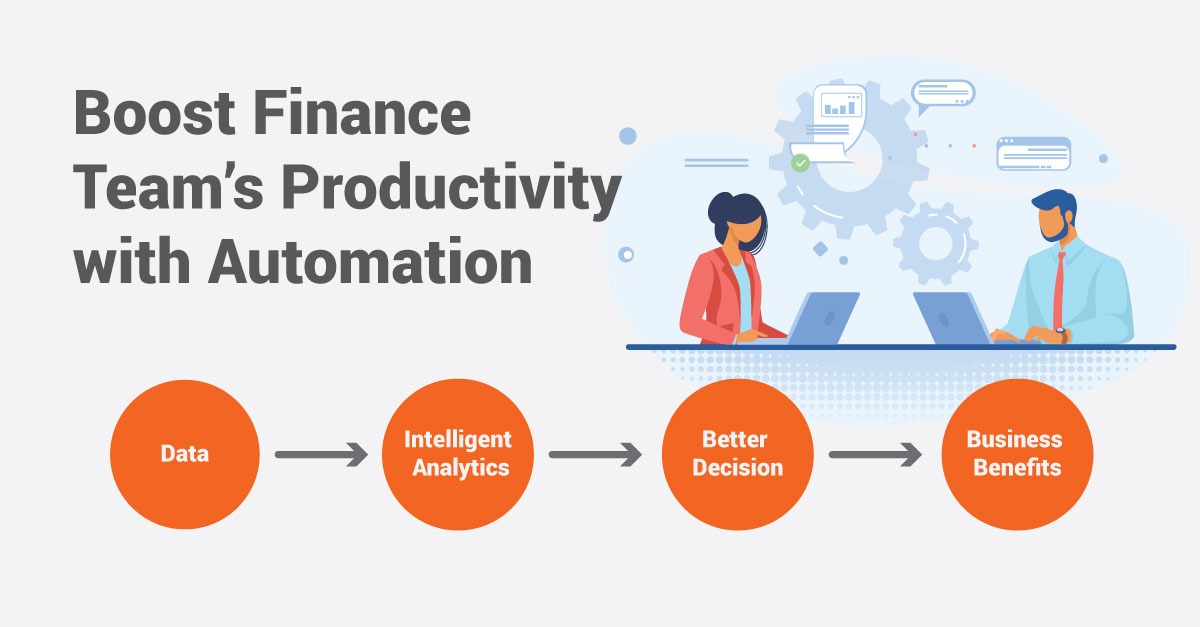 The role of finance team has always been critical in helping businesses excel with their strategic thinking and forecasting capabilities. Moreover, the recent economic changes have re-emphasized the need for robust financial planning through the aid of technology.
While some businesses are actively digitizing their finance processes, others are yet to start. Irrespective of what stage you are in, one finance process that you must digitize is employee expense management. You can do that with the help of automated expense management system software.
Here is how adopting an automated expense management system software can be beneficial for your finance team.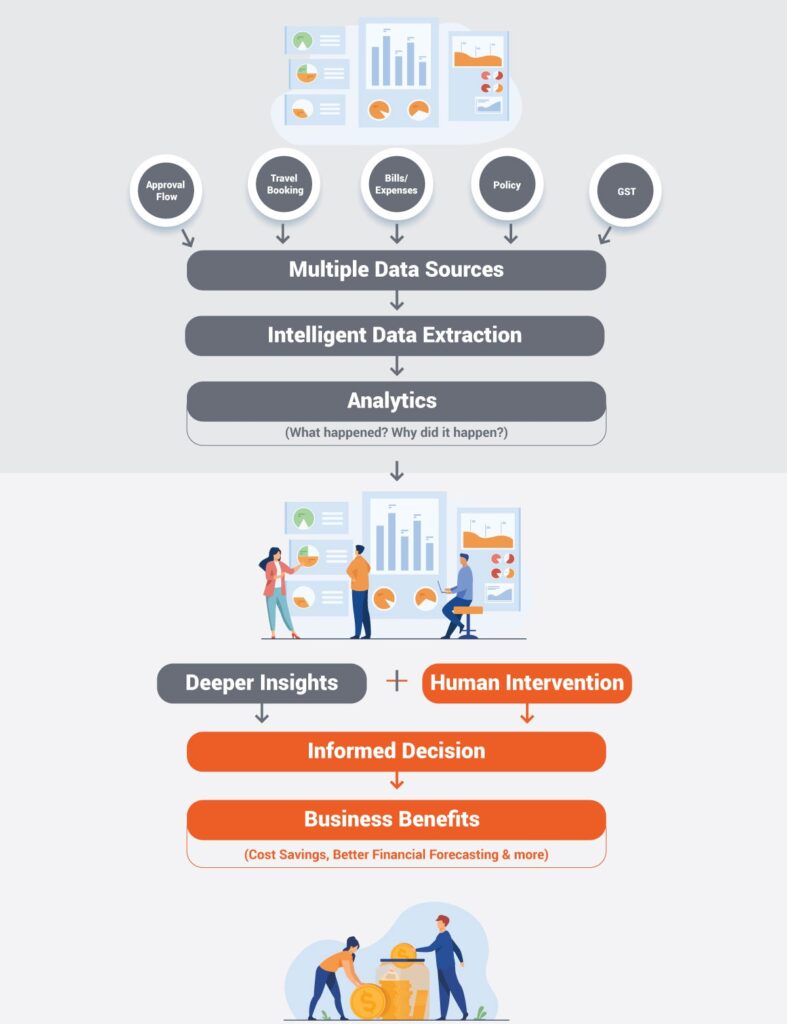 Signs your Company Should Adopt Automated Expense Management System
Employee expense management automation can help you free up your finance team's bandwidth by automating rule-based tasks. This way, they can focus on making judgment-based decisions to help the business grow.
But if you are still unsure and want to know if you should make the shift, here are some signs that might help.
If your finance team is facing most of these challenges, you should get to an automated expense management system right away:
Chasing employees for filing their reimbursements
Struggling with incorrect or incomplete expense filing
Tired of manually reviewing and auditing expenses
Struggling with implementing strong expense policy compliance
No data visibility on spends preventing them from better budget forecasting
Spending hours creating month-end reports for business stakeholders and more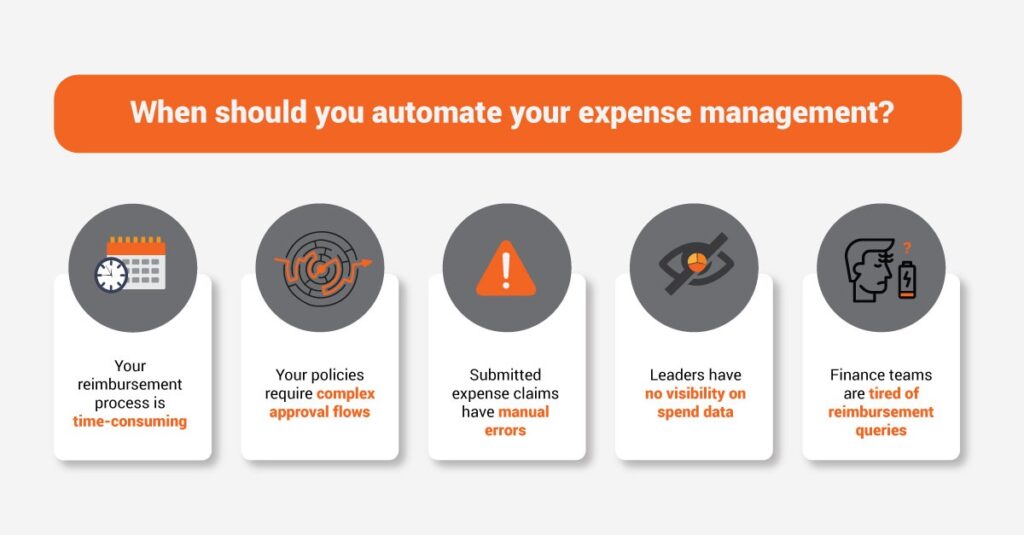 With automated expense management, you get automated expense reports that are audit-ready and enable faster filing, and reimbursements.
Benefits of Using Automated Expense Management System for Finance Teams
1) Increased Financial Visibility and Deeper Data Insights
One of the most significant benefits of using automated expense management software is its ability to analyze hundreds of expense data points to identify trends and spot wasteful spending.
Automated expense management enables real-time visibility of spending, allowing the finance team to manage the allocated budget more efficiently.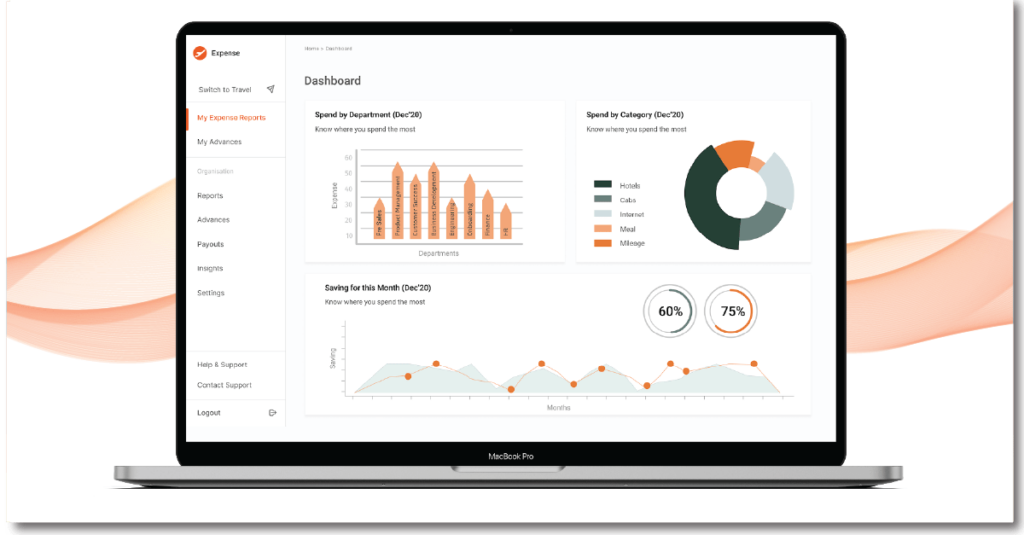 The centralized visibility into expense data, plug-and-play dashboards and automated expense reports let CFOs, finance leaders, and decision-makers analyze expense data. This helps them forecast expenses and allocate future budgets accordingly.
Moreover, some solutions like ITILITE also offer a virtual travel consultant that analyzes historical travel data, conducts industry benchmarking, and provides actionable steps that you can take to save overall costs.
Get a first-hand experience of the world's first virtual travel consultant- Mastermind by clicking on the button below.

2. Mitigate Compliance Risk & Reduce Audit Burden
As per a study by GBTA, 19% of manual expense claims contain errors or incomplete information. The finance team spends an average of 18 extra minutes/report to resolve these errors. This costs companies an additional $52/ report
Traditionally, the finance & auditing teams manually tally expense claims with the receipt submitted. They then conduct audits by randomly sampling the expense report based on high-level rules and checking for discrepancies. This type of auditing is time-consuming and ineffective in identifying errors.
With the best automated expense management system software, companies can directly configure their expense policies into the system. This makes the system equipped to detect any policy-violated claims and notify the employee at the time of filing itself. As a result, the chances of out-of-policy expense claims get drastically reduced.
If the out-of-policy expenses are still filed for some reason; the audit trail (digital footprint of the claim request and related details of the expense) and auto-flagging make it easier for the finance team to identify and resolve such claims quickly.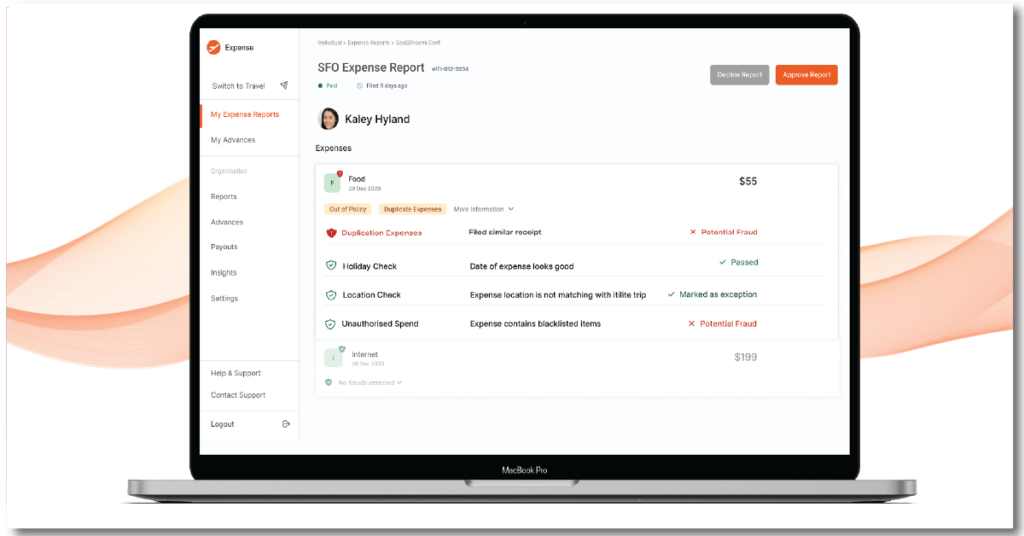 3) Eliminate Manual Repetitive Work
This last-minute filing of expense claims increases the finance team's burden tremendously. First, they have to chase employees to file on time. Once the expenses are filed, the finance team has to match each claim with the corresponding receipt & validate expenses, ensure they are duly approved, lie within the policy, and then reimburse accordingly within a stipulated period.
A good expense management software simplifies expense filing. On one hand, it enables finance teams to send notifications and smart nudges to employees asking for timely expense filing. On the other hand, it lets employees file expenses on the go via its mobile app. Moreover, some expense software solutions also enable the finance team to process claims and reimburse with a single click using ACH payment.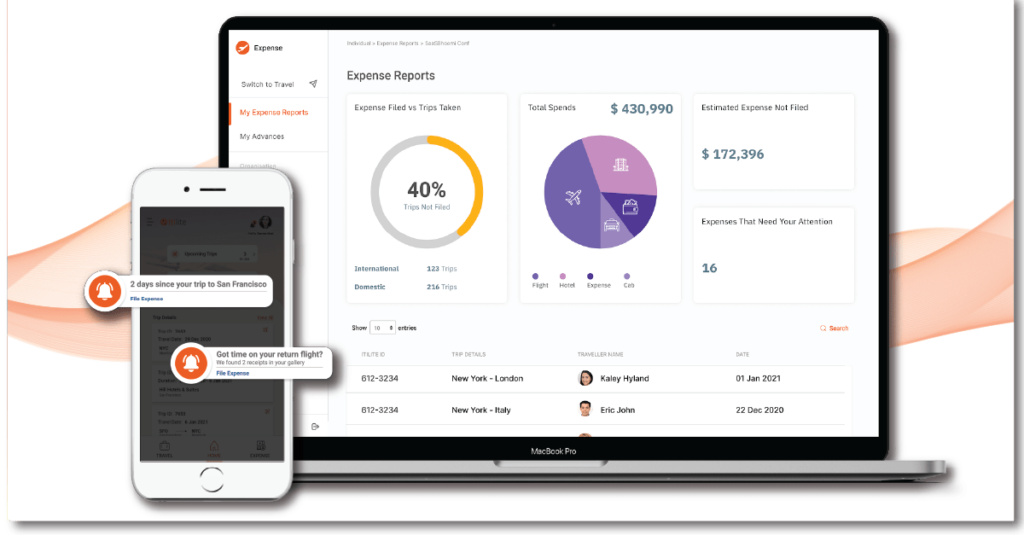 As the automated expense management system ensures complex policy compliance, follows government tax regulations, and contains all the information on one platform, it frees up the finance team's bandwidth to focus on business-critical activities.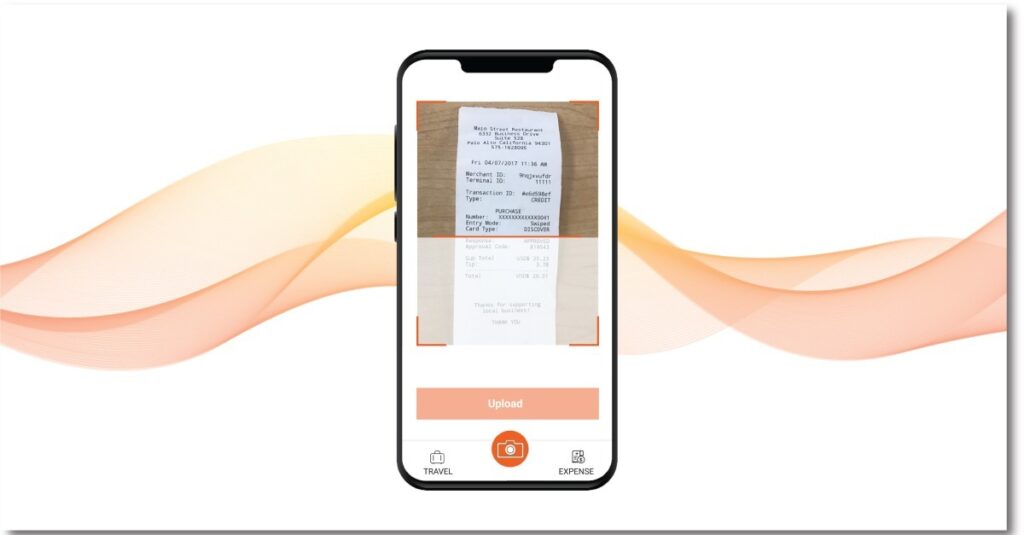 4. Cut Out Unnecessary Expenditure with Pre-Spend Expense Approval
Going overboard with expenses can have a significant impact on the company's financial bottom lines. So, you need to implement a pre-spend approval mechanism to keep costs in control.
In a pre-spend expense approval system, a specific dollar amount of expenses are approved by the managers before employees incur them. This helps cut out unnecessary expenditures by enhancing policy compliance and reducing the chances of expense fraud.
However, merely creating a pre-spend approval process is not enough to save costs. You must also empower your managers to approve or reject any out-of-policy claims easily. This is where automated expense management system comes into play.
By managing your expenses through automated expense management software, you can get features like expense policy creation, approval flow customization, and an audit trail of expenses. These features make the implementation of the pre-spend approval matrix easier helping you cut unnecessary expenditures and save costs.
5. Enable Seamless Data Sharing
Managing expenses manually involves extensive use of a spreadsheet to store all the expense data. However, a significant problem with this method appears while data sharing.
When your finance team wants to transfer the expense data into the ERP software for better tracking, they have to do it manually because spreadsheets do not integrate with any other systems. Manual data transfer leaves a broad scope for errors and requires a lot of time.
However, with an automated expense management system, you can avoid data-sharing obstructions. Most modern expense management software offers seamless integrations with other software like ERPs and HRMS. Such integrations enable seamless data flow across systems, thus eliminating errors and saving time.
Automated Expense Management System is Win-Win for All 
An automated expense management system is a win-win for all. Hence, now is the right time for you to onboard a leading automated expense management solution like ITILITE.
The ITILITE system has all the necessary features that streamline your expense management process. You get automatic flagging for out-of-policy spending, digital audit trails, real-time spend visibility, and more
To know more about how ITILITE can help your finance team manage expenses seamlessly, book a free demo now.