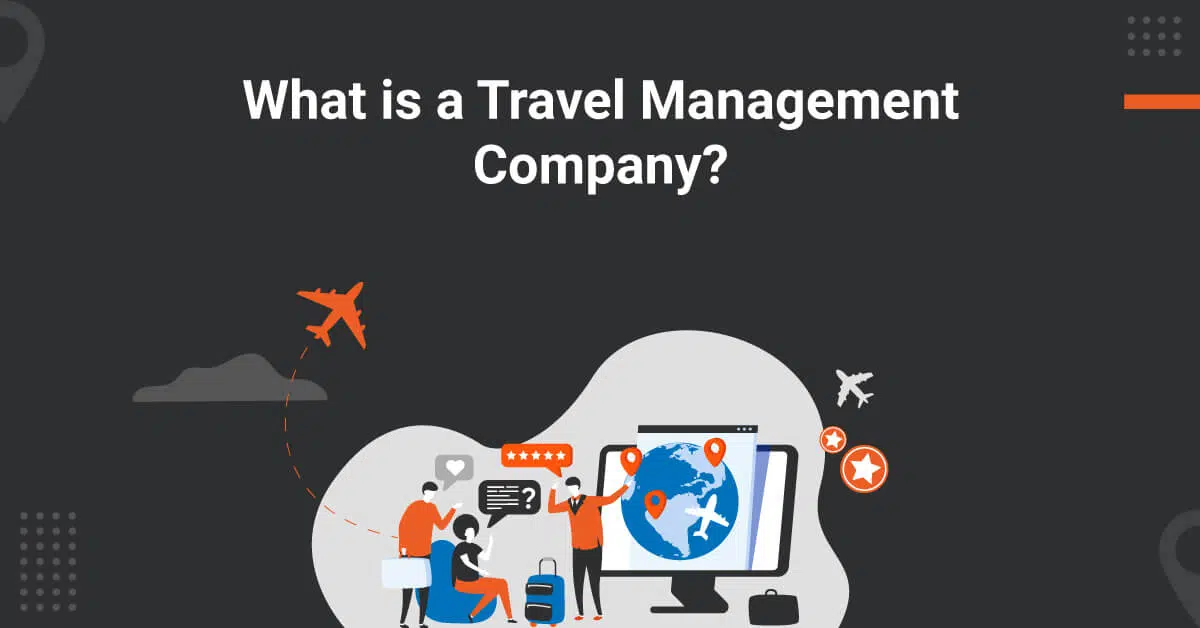 Business travel is witnessing a steady comeback after the pandemic. A study conducted by Statista expects the value of the global corporate travel industry to grow by 188 percent by 2028. Hence, companies are looking for more efficient business travel management tools and services to accommodate the increase in the volume of corporate travel.
One way to systematically manage your organization's increasing travel needs is to hire a good Business Travel Management Company (TMC).
A travel management company is an organization dedicated to managing your company's complete business travel needs. Unlike the traditional travel agent, a TMC's services go above and beyond booking flights and hotels.
A future-savvy TMC can help you increase the efficiency of your corporate travel management process by streamlining the booking process, ensuring Travel policy compliance, and offering cost-efficient customized options. Other than that, you can also get concierge services to manage miscellaneous tasks.
Let's understand what a travel management company is in detail. We will also look at its advantages in business travel management and the challenges faced by a TMC travel.
What does a Travel Management Company do?
A TMC provides services ranging from consolidating online booking and expense reporting to risk management. It aims to help your organization simplify the business travel management process.
A TMC Travel can also help you create and implement a cost-efficient travel policy and provide auxiliary services like car rentals, business trip insurance, etc.
Difference between a Travel Management Company and Travel Agency
A travel agency is primarily focused on assisting clients with flight and hotel bookings. A travel agency may occasionally offer special services to clients; however, the extent of their travel management services is far less than a TMC.
On the other hand, a best travel management company assists businesses with creating and implementing their business travel management program with the help of technology.
With a TMC, you can get assistance in travel policy formulation, streamlined booking with travel policy-compliant options, aid for duty of care travel plan, itinerary management, risk management, and expense insights.
Another critical difference between a travel management agency and a travel management company lies in customer support. A travel agency may not provide emergency assistance in case there is a sudden change in the itinerary. Additionally, a travel management agency may not be able to provide support after official working hours.
In contrast, a TMC helps you before, during, and after the business trip. Whether your flight gets canceled or delayed, or you have to find another hotel at the last minute, the TMC will provide you with adequate support.
Why you need the best travel management company
To increase efficiency
A modern travel management system can help you automate your travel and expenses management process with the help of travel management software.
Your employees get customized booking options in the self-booking tool, so they no longer have to sift through multiple third-party websites to find the best-suited flight and hotel options. Additionally, your finance team can get valuable insights into your employees' spending habits to control travel costs and modify travel policy if required.
To optimize business travel management policy
Instances of travel policy violations increase if your employees don't understand your travel policy or find it impractical to follow.
With the help of a travel business management company, you can create a better T&E policy that accommodates your employees' comfort and your organization's needs. Improving your business travel policy will ensure better compliance and help you achieve your corporate travel goals.
To reduce business travel costs.
Businesses struggle to keep their travel costs in check because employees often make out of policy flight and hotel bookings, spend above their per-diem allowances and file out of policy expenses.
Although using a travel management system is expensive, the benefits outweigh the costs. A TMC can provide you access to various flights and hotels at negotiated rates. Additionally, you can get travel management services like VAT recovery, which can help you save significant business travel costs.
To benefit from concierge services.
There are specific added requirements for any business trip like airport lounges, car parking, etc. The travelers have to look through multiple websites and go through confirmation emails.
A best travel management company manages all the concierge services on your behalf. You get the best prices and services without any additional stress.
To avail 24/7 assistance
Business travel is full of uncertainties, and your employees might need assistance to accommodate any last-minute changes.
A TMC provides multiple active channels around the clock for the employees to get in touch in an emergency. Additionally, an advanced TMC can also provide AI-based chatbots to solve routine problems outside office hours.
To get expense insights.
Understanding your employees' spending habits is essential for multiple reasons. It can help you figure out cost-heavy and saving-heavy departments, discover loopholes in the travel expense management process, and determine any policy changes if required.
A travel management system helps you gain insights into the spending habits of your employees with the help of a virtual travel consultant, so you can make data-driven decisions and meet your travel goals.
What to expect from a good travel business management company?
A TMC should provide consulting services to help you develop a comprehensive travel policy for your organization or make significant changes to your existing travel policy.
Additionally, a TMC travel should use state-of-the-art travel management software designed to meet the needs of business travelers and travel managers. Moreover, an extensive inventory of flights, hotels, car rentals, etc., available at low rates is a must. Another essential consideration is 24/7 customer support so that your employees don't feel abandoned in an entirely new location during an emergency.
We, at ITILITE, offer 24/7 free assistance for employees in case of emergencies. We can also help you create a comprehensive travel policy and an all-inclusive duty of care plan to ensure your employees' safety.
Moreover, our integrated travel and expense management software can help ease your employees' booking experience by providing customized travel policy-compliant options.
To know more about how we can help, get in touch with us.