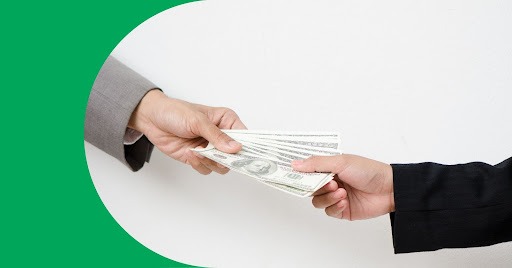 Expense management is a critical aspect of running a successful business. From travel expenses to office supplies, accurately tracking and reimbursing expenses is crucial for maintaining financial transparency and ensuring employee satisfaction.
That's where expense reimbursement software comes into play. However, with numerous options available in the market, finding the best solution for your business needs can be a daunting task.
Therefore, you can distinguish the best expense reimbursement software by looking for the following features.
Receipt Management
The best expense reimbursement software allows you to capture receipts using your mobile or tablet camera. You should also be able to import and upload digital receipts from various sources.
The software should support a range of file formats, including scanned documents, PDF files, and image files. This way, you can upload receipts directly from your devices. Further, the software should use OCR technology to extract data from the receipts.
To better manage receipts, the software should be capable of assigning receipts to specific expense categories. This allows for easy tracking and reporting of expenses based on different criteria.
Policy Enforcement
One key feature of the best expense reimbursement software is its ability to enforce company mileage reimbursement policies. Managers can define and configure policies based on the specific needs of the organization.
When an employee submits expenses, the software automatically compares the expense details against the set policies. If a user submits an expense that exceeds the spending limit, the software flags the expense or reroutes it for further review.
Policy enforcement ensures that expenses that do not comply with the policy are identified in a timely manner.
Expense Approval Workflows
The best expense reimbursement software should support multi-tier approval processes. It allows expenses to be reviewed and approved by multiple stakeholders at different levels within the organization. This ensures proper oversight and control over expenses and helps distribute the workload among approvers.
One important feature is the ability to define rules for how expenses are approved. The best expense reimbursement software allows companies to set conditions, or parameters, that determine who should review and approve each expense.
For example, expenses below $100 are automatically approved by a team leader, while expenses over $100 need to go to a department manager for review.
Fraud Detection
The software is designed to check if the expenses submitted by employees follow these rules. It looks for things like spending limits, approved expense categories, and other policy rules.
This feature helps prevent fraudulent claims, which are claims that try to take advantage of loopholes or trick the system. By comparing expenses against the company's policies, the software can identify any violations and bring them to the appropriate person's attention for further review.
The software uses advanced machine learning algorithms to make this process even more effective. The software becomes better at detecting fraudulent behavior by continuously learning from past data.
Audit Trails
The audit trail records any changes or modifications to expense reports, including updates to expense details, approval statuses, or reimbursement amounts. This allows for a clear understanding of how expense reports have been modified over time and provide an accurate trail of changes.
The software records and logs all activities related to expense management, including expense submissions, approvals, rejections, modifications, and reimbursements. It captures important details such as timestamps, user IDs, and actions performed, providing a detailed record of the entire expense lifecycle.
Advanced Analytics
The software offers robust analytical capabilities to analyze expense data from various perspectives. It can generate insightful reports, perform trend analysis, and uncover patterns and anomalies in expense patterns. These analytics help organizations better understand their spending habits and identify areas for cost savings or process improvements.
The software presents expense data through intuitive and interactive visualizations like charts, graphs, or heat maps. These visual representations make it easier for users to grasp complex data, identify trends, and gain insights at a glance.
Multi-currency Functionality
The software allows users to submit expenses in different currencies and automatically convert them into the company's base currency for reimbursement. It supports real-time exchange rates to ensure accurate and up-to-date currency conversions.
The software supports reimbursement in multiple currencies, allowing organizations to reimburse employees in their local currency or the currency in which the expense was incurred. This flexibility simplifies the reimbursement process for employees and ensures fair compensation.
Integration with Corporate Cards
The best expense reimbursement software automatically syncs with corporate credit card accounts, capturing transaction details directly from the card issuer. The integration enables employees to generate expense reports directly from credit card transactions.
The software consolidates expenses, categorizes them appropriately, and provides a clear overview of all reimbursable charges incurred on the credit card. The software matches credit card transactions with corresponding receipts, streamlining the reconciliation process.
Mobile Accessibility
Expense management software offers a dedicated mobile app that allows users to access and manage their expense reimbursement tasks directly from their smartphones or tablets.
With mobile accessibility, users can quickly capture and submit expenses while they are on the move. They can take photos of receipts, upload them directly from their device's gallery, and enter expense details using the mobile app's intuitive interface.
Users can view and track the status of their expense reports in real-time through the mobile app. They receive notifications and updates on approvals, rejections, and reimbursements, keeping them informed about the progress of their submissions wherever they are.
Mileage Tracking
The best expense reimbursement software utilizes GPS technology to automatically track and calculate mileage for business-related travel. It captures the start and end locations of the trip, as well as the distance traveled, ensuring accurate mileage calculations.
The software automatically calculates mileage reimbursement based on the applicable mileage rate and the distance traveled. It simplifies the reimbursement process by accurately calculating the amount owed to employees for business-related mileage.
Integration with Accounting and ERP Systems
The software integrates with accounting and ERP systems to enable seamless and automated transfer of expense data. It eliminates the need for manual data entry or file transfers, saving time and reducing errors in data synchronization.
Integration with accounting and ERP systems ensures that expense data flows smoothly into the organization's financial ecosystem. It allows for streamlined expense reconciliation, general ledger postings, and financial reporting, creating a more efficient and accurate financial process.
This means that any updates or changes made in one system are automatically reflected in the other, providing up-to-date and consistent financial information.

Select the Right Expense Reimbursement Software for your Company
Here is a comparative analysis of the top 3 expense reimbursement software solutions to help you pick the best:
1. ITILITE 
ITILITE is a state-of-the-art expense management software that serves as a comprehensive solution for your company's expense processes. The platform helps companies increase their financial productivity by 40%.
By utilizing ITILITE, you can significantly expedite expense reimbursement up to five times faster, thanks to its effortless filing, automated auditing, and one-click repayment.
Moreover, it allows you to implement multi-level policy checks to prevent fraudulent activities. Other than that, the software automates reimbursement workflows, enabling you to have better control over expenses.
Top Features:
Streamline expense filing digitally: Utilize the built-in OCR technology to scan and convert expense receipts into digital format, ensuring a smooth and accurate filing process.
Seamlessly incorporate existing credit/debit cards: Easily record expenses using your personal and corporate credit/debit cards from a vast selection of over 10,000 bank options.
Personalized reports and interactive dashboards: Receive standard and custom reports regularly for comprehensive insights.
Enhanced visibility into reimbursement cycles: Gain real-time visibility into the entire reimbursement process, including the time taken for filing, approval, and repayment of expenses.
Integration with third-party systems: Integrate ITILITE's expense management solution with your HRIS, ERP, and other software solutions to streamline operations.
Automated audit and fraud detection: Automatically identify duplicate claims, weekend expenditures, and out-of-policy expenses to enhance fraud detection and audit efficiency.
Pricing:
Expense plan:
ITILITE's expense plan costs $7.99 per active user per month. An active user is someone who submits at least one expense claim or one report in a month. You can get a discounted price of $4.99 if you go for an annual plan.
To Learn More about the Pricing Structure and the Benefits of the Plans, Visit ITILITE's pricing page.
2. Fyle 
Fyle offers a live expense management system that links to customers' existing credit cards, be it corporate or small business credit cards, eliminating the need to switch to a new card. This approach allows small businesses to maintain superior oversight and transparency over employee expenses. Fyle simplifies the process for employees to submit receipts with just one click, ensuring seamless and efficient tracking. Additionally, employees using Fyle receive instant SMS notifications upon making a purchase with the company card, enabling them to respond by sending a photo of the receipt.
Top Features:
Receipts: Track receipts via text and software applications such as Gmail, Outlook, Slack, etc.
Expenses: Seamlessly report all categories of expenses such as mileage, per-diems, and more.
Cards: Integrate with multiple credit cards from VISA, Mastercard, Amex, or Diner's Club.
Policy and Approvals: Set up robust expense policies and sequential approval workflows for better compliance.
Reimbursements; Speed-up employee reimbursements with ACH payment option.
Analytics: Get in-depth data insights by merchants, categories, departments, cost centers, projects, and employees.
Pricing :
Standard: Fyle's standard plan costs $8.99 per active user per month. An active user is someone who files at least one report in a month. In order to purchase this plan, your company needs to have 5 minimum users.
Business: The business plan costs $14.99 per month per active user. You need minimum 10 users for this plan.
Fyle also offers a custom plan for multi-country enterprises. You need to contact Fyle's team to learn more about this custom plan.
3. Spendesk
Spendesk is a comprehensive spend management platform that provides businesses with complete visibility into company spend. The platform offers a 7-in-1 solution that includes corporate cards, invoice payments, expense reimbursements, budgets, approval, reporting, compliance, and pre-accounting, all integrated into one straightforward and scalable system. Spendesk is tailored to optimize efficiency and cost-effectiveness throughout the entire spending process, boasting 100% visibility, automated features, and a user-friendly approval process.
Top Features:
Expense management: Monitor team budgets, track requests and approvals, and reimburse expenses seamlessly.
Petty cash accounting: Identify and reconcile all payments with your petty cash accounts.
Spend management: Get real-time spend data insights, smart approval flows, and faster reconciliation, all in one place.
Accounts payable processing: Get complete control over the entire invoicing lifecycle and streamline AP processing.
Budgeting: Set smart expense budgets to help teams manage their spending and enhance policy compliance.
Pricing :
Starter Plan: This plan is suited for small and medium businesses. You can only configure up to have 7 active users and 1 approver.
Essentials: The essentials plan is also suited for SMBs. However, you can configure unlimited users and approvers.
Scale: This plan is best suited for growing businesses. You can configure unlimited users and approvers here as well.
To learn the prices of each plan, you need to contact Spendesk's team.
Top 3 Expense Reimbursement Software Features
| Feature | ITILITE | Spendesk | Fyle |
| --- | --- | --- | --- |
| Payment Plan | Both monthly and annual | Only monthly available | Both monthly and annual |
| Pricing(Expense plan) | $ 7.99 per active user per month | Custom | $8.99 per active user per month |
| Integrated travel and expense platform | Yes | No | No |
| Support | 7-star-rated customer support available 24/7 through calls, chats, and emails, with a record response time of 10 seconds for all users. | Users have complained about Spendesk's customer service being inefficient. | Fyle's customer support is only available 24/7 for business plan users. |
| Mobile app functionality | ITILITE's mobile app can carry out all the expense filing, auditing, and reimbursement functions seamlessly. | Spendesk's mobile app lacks certain functionalities, like the ability to file per diem expenses. Other than that, the app also encounters regular performance issues. | Fyle's mobile app doesn't work well with the software application. |
| Weekend spend detection | Yes | No | No |
| Duplicate receipt detection | Yes | No | No |
| Customizable Dashboards | Yes | No | No |
Opt for the Best Expense Reimbursement Software
To streamline your expenses and improve your organization's financial health, you must have an expense management system. However, with multiple options available, it becomes tricky to choose the best expense reimbursement software.
ITILITE is a cloud-based expense management tool that can assist you in streamlined expense management and reimbursement. It offers deep insight into employee spending and a comprehensive analytic dashboard so that you can make informed decisions for your company.
Along with this, we offer a user-friendly mobile app, policy compliance checks, expense approval workflows, and much more.
To know more about these benefits, book a demo now.