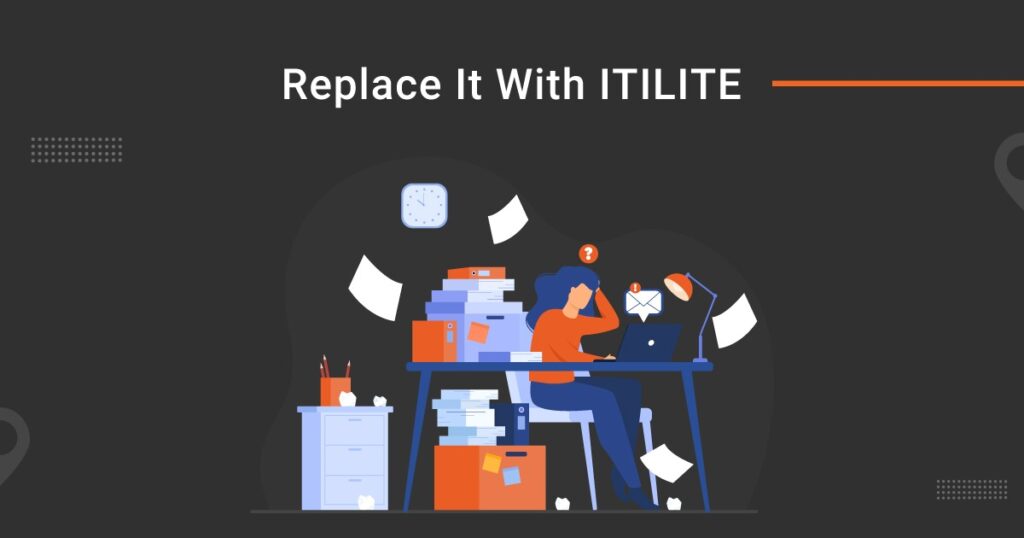 Until recently, the remedy to every company's travel expense management problems was to ditch the spreadsheet-based system and invest in t&e software. However, as the adoption of travel and expense automation solutions grew, the "anything is better than nothing" approach to travel and expense management became obsolete.
Moreover, technological development has introduced multiple advanced features in travel expense software solutions. Therefore, its high time companies consider swapping their old travel and expense software for the best travel and expense management software.
While juggling multiple travel management platforms, do you sometimes feel that automation isn't helping you much? Do you think about onboarding the best travel and expense management software but aren't sure it is the right time? If yes, here are 10 signs that tell you it is time to make the switch.
10 Signs You Should Change Your Travel and Expense Management Software
1. Your Travel & Expense Policy compliance is low
You have created an exhaustive T&E policy and have done everything in your power to create awareness around it, but the policy compliance stays low.
Then, it's time you consider switching to travel expense software tool that lets you configure complex policies and approval flows. With policies built into the system, employees wouldn't be able to spend out of policy, leading to much higher compliance and cost savings.
2. Your Travel Expenditure Exceeds your Travel Budget 
Controlling travel expenditures is imperative to maintaining your company's bottom-line results. Therefore, you must ensure that your travel expenditure is within limits because constant budget violations can result in low ROI on business travel.
If you find that your employees are constantly exceeding the travel budget by making out-of-policy bookings, it means that your travel expense software is not offering them cost-efficient flights and hotels. Therefore, it's the right time to switch to a better travel management platform.
Invest in a travel and expense management application that provides an extensive inventory of economical hotels and low-cost flight carriers sourced from the Global Distribution System. Moreover, the best travel and expense management software should also offer an AI-powered corporate booking tool that provides your employees with customized, policy-compliant booking options for increased savings.
3. Adding & managing new expense categories are a big pain
With work-from-home (WFH) becoming a norm, you have updated your policies and process flows. You have been trying to add new expense categories like "Internet Expenses", "WFH Expenses", etc., in your current travel expense software but have been told to wait for another quarter to get this implemented, and that too at a hefty cost.
It's time you look for an alternative t&e software that can make such customizations without spending a fortune. In today's fast-changing world, where we will have to accommodate changes to adapt and grow, investing in the best travel and expense management platform that offers high scalability is crucial.
4. Employees submit expenses late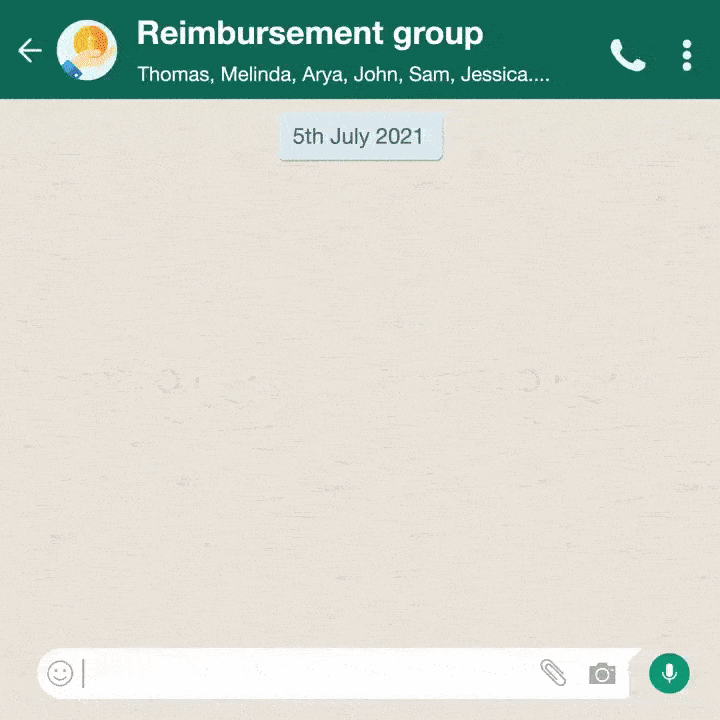 The GIF says it all! Your finance team shouldn't have to chase employees for reimbursements. If you see this happening in your organization, you must switch to better T&E management software right away.
Get a mobile-first solution with an intuitive interface that lets employees scan and file expenses on the go. Moreover, you will also get features like smart notifications that nudge employees to file expenses at the right time.
5. Your T&E vendor doesn't offer 24/7 support
The safety of employees is the top priority of any organization, especially post-pandemic. If your existing tool cannot track business travelers and your T&E vendor does not offer 24/7 support to the traveler, you indeed need to upgrade to the best travel and expense management software.
Adopt t&e software that provides 24/7 support via multiple channels to your employees. Moreover, the software should also have advanced features like real-time traveler location tracking, inventory of safe hotels, SOS helpline, and more accessible communication over chats, calls, emails, etc. In emergency cases, your employee should be able to call the agent rather than talking to chatbots directly.

6. Your Travel expense software does not work globally
You have multiple vendors globally, and it gets quite difficult when you have to match currency differences or enforce an additional policy requirement per a specific country in your current tool. And having multiple tools for managing travel and expenses for each country is not an option.
Then, it is time to switch to the best travel and expense management software that can be easily customized to accommodate all geography-specific requirements and presents all the data to you on a single platform. Choose a software tool that comes with currency converters, enables you to customize the tool and policies as per different countries, and saves a reasonable cost to the company.
7. You don't have end-to-end data visibility.
If your finance team is making reports manually, or if the existing travel and expense software is not providing you end-to-end data visibility and real-time status of expenses reimbursement, then it is the right time to move to modern travel expense software.
Travel and expense management software provides deep data insights and detailed analytics with custom features (you can see the individual employee data, expenses as per inventories, etc.) for calculating the exact ROI. The highly customizable dashboards and report-ready templates simplify management reporting for finance teams.
Moreover, the best travel management software tools like ITILITE offers an AI-based virtual travel consultant. The consultant can help you identify potential saving opportunities throughout your T&E process and suggest data-driven actionable insights to use those opportunities to change the business travel spend behavior across your organization and save travel costs.
8. There is an Increase in Travel Expense Fraud
Travel expense fraud is one of the most challenging categories of operational frauds within an organization. According to the 2022 edition of ACFE's Report to the Nations, companies lose over $40,000 per year to expense reimbursement fraud. Hence, controlling expense fraud is vital for a healthy travel and expense process.
However, if you find fraudulent expense claims while conducting a travel and expense audit, it is a sign that your current tool is failing to detect travel expense fraud. Hence, you need an upgrade.
Deploy the best travel and expense management software with fraud detection feature and automatically picks out wrongly categorized, out-of-policy, and duplicate expenses. This way, you will be able to prevent expense fraud in your company.
9. You are Facing Difficulties in Sharing T&E Data
Travel and expense data is not only useful to travel managers. Instead, it is required across multiple departments of your company. For instance, your HR department needs travel data to process reimbursements, and your finance department needs it to allocate next year's travel budget. Hence, sharing T&E data is vital.
But, if you are using spreadsheets or an outdated travel expense software for data management, you will face difficulties in data sharing because such systems don't integrate other software.
Therefore, it's time to switch to a modern travel and expense software tool that integrates with multiple third-party applications like HRMS and ERP. With such integrations, you can transfer data across applications easily and facilitate better travel and expense management process.
10. Your Employee Reimbursement Process is Sluggish
Travel expense reimbursement is not an easy process. It involves approving numerous claims and processing payments for each claim. Hence, it is no surprise that your team finds processing employee reimbursement cumbersome and takes extra time to complete it. However, delays in repayment can cause employees to be frustrated and demotivated to go on another business trip. Therefore, such delays should be avoided at all costs.
You should re-evaluate your travel management process and ask yourself – "is my travel and expense management software facilitating faster employee reimbursement?" If the answer is no, it's time to switch to a better solution.
Invest in travel and expense software that enables ACH payments. ACH is a type of electronic inter-bank payment method. With ACH-enabled travel and expense software, your team can process payments with a few clicks, making reimbursements faster.
Time to Onboard the Best Travel and Expense Management Software
These were 10 signs your current travel and expense solution is insufficient for your overall travel needs. If you notice these signs within your organization, you are not currently using the best travel and expense management software like ITILITE.
With ITILITE, you get enhanced policy compliance, granular policy configurations, complete travel data visibility, mobile expense reporting, ACH payments, round-the-clock support, and much more.
Want to experience all the features yourself? Get a free demo.