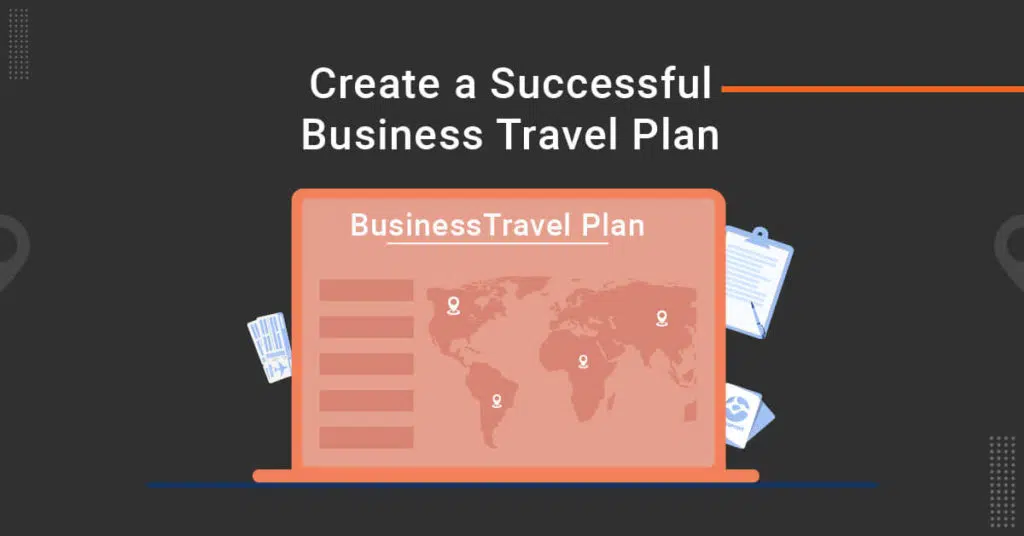 Corporate travel is gradually returning to normalcy. As more and more people get vaccinated, companies have started calling people back to the office and employees are resuming in-person business meetings. While employees may seem confident of traveling for business purposes again, travel managers need to do effective corporate travel planning in the post-pandemic era. In this blog, we will share some tips on how a travel manager can put together a successful travel plan post-Covid. Read on!
Tips For Successful Corporate Travel Planning
One of the key things for future travel requires all stakeholders to collaborate – employees, travel managers, and leaders all have to play their parts well. However, there are four skills that travel managers will need to master to put together a successful corporate travel plan in place:
1. Leverage Real-time Data for Bookings
Data helps in making informed decisions, hassle-free. The best way can be to invest in data capabilities to identify the first signs of a rise in business travel. You can explore OTA (Online Travel Agency) or GDS (Global Distribution System) to give you data related to the travel industry i.e. real-time rates and inventory for a given hotel or airline, and car rentals. Many airlines and hotels give their inventory to the OTAs via the GDS and travel managers or travel agents use it to find corporate rates.

At a macro level, the GDS can tell you about how many seats are being booked by various companies in the industry so that you know if you are behind or ahead of the curve. At a micro level, with the data from the GDS, you can know about the fluctuations in cost and availability of tickets of various airlines, hotels, etc. However, as technology advances, there are many travel and expense management software platforms today that can be implemented for easy bookings. For instance, ITILITE's innovative travel management software comes with a feature of dynamic pricing for hotels and airlines so that the system automatically compares fares and finds (and suggests) the best one for the employees.
2. Achieve Agility in Corporate Travel Planning
This is one the most important skills to have for a travel manager, especially during these times. You need to have a detailed plan and strategy for different recovery scenarios. You should always have a duty of care plan in place to mitigate risks and ensure employees' safety, comfort and well-being. When it comes to resuming business travel for employees, you need to assess/re-check:
If corporate travel needs to increase keeping in mind the local infection/vaccination rate or if business travel is essential despite the infection rate in the home country and the destination
Company's travel and expense policy – Is it flexible? Does it cover different rules for vaccinated and unvaccinated employees? Can they travel in a group? Is pre-authorization a part of it? Does it mention the approval process and the reimbursable and non-reimbursable expenses?
If critical information has been provided to the travelers i.e. emergency contact numbers, T&E management app, and helpline number for messaging.
You can use this duty of care checklist to ensure that your company is ready to resume corporate travel.
3. Personalize Employee Experiences
Comfort and safety are two main elements of creating a good travel experience for employees. You can give your employees a peace of mind by working on both of these by unifying your travel and expense management simply implementing an integrated travel and expense management software such as ITILITE. With ITILITE, they get the freedom to choose hotels with global safety standards, airlines with the best corporate rates, etc. Also, they get 24*7 support anytime, anywhere. Also, ITILITE has an app that allows them to scan their expense receipts and create expense reports within minutes.
4. Communicate Everything Clearly
Traveling has changed: masks are mandatory, documentation has been digitized, there are restrictions, and boarding procedures are different. Additionally, there is more focus on hygiene practices to be followed by all. You must communicate the latest guidelines to your employees for a better travel experience.
Apart from this, it is also essential to proactively share with your employees any change in your company policies or the duty of care plan post-COVID. For instance, you can tell them if you have discontinued the ride-sharing option or if there is a discount for vaccinated employees, etc.
You can communicate changes in travel plans/policies via the company website, intranet, or hold small gatherings wherein you talk with your employees one-on-one and also take their feedback. As many employees will go on a business trip for the first time post-pandemic, they might feel a bit anxious. The leadership team should communicate that it is OKAY if it is if they are taking some time to get back to travel and feel free to raise concerns regarding it.
5. Create a Travel Authorization Form
Another tip for successful corporate planning could be to incorporate travel authorization forms in your company's travel and expense management process. It is a good practice if your employees ask for permission before traveling. It will give you an idea of the employees' travel itinerary along with the expenses. Here is a customizable travel authorization template that you can share with your employees for using it.