A Comprehensive Guide On Corporate T&E Policy (+Free Template)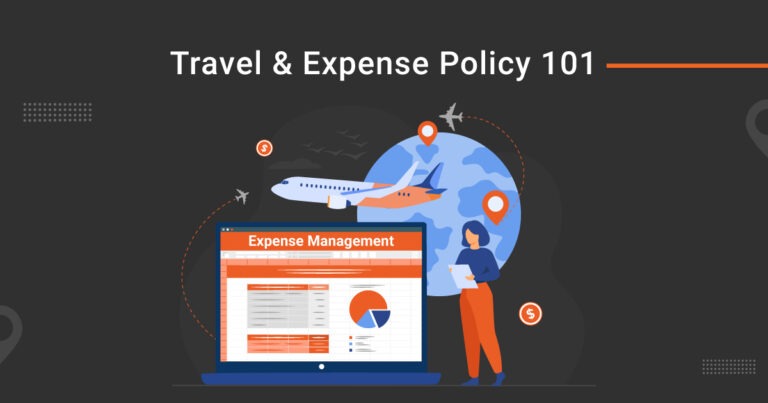 Travel and expenses form the second-largest controllable cost for any company. Therefore, it makes sense that every business sets up certain guidelines and criteria to manage and process business expenses.
A T&E policy simply sets the ground rules for this. It clearly defines the responsibility of all stakeholders involved – employees, managers, accounts team & HR – and the entire expense management. Its main purpose is to control business travel expenses by taking preventive measures.
Let's understand everything about the travel and expense policies, why you need to have one, and how to create an effective one.
What Is A Corporate T&E Policy?
A corporate T&E policy is a set of rules that define how a company will reimburse employees for all necessary expenses when traveling on company business or executing business transactions.
With no T&E policy in place, it can be tough to predict employee spending. With it, you know how much each employee can spend on travel and or other business expenses.
Key objectives of a T&E policy
1. Define reimbursement process for both employees and non-employees
The process includes how to report expenses, what to include and how employees are reimbursed for expenses during business travel and other business transactions. It can be for employees and for others, such as candidates traveling for hiring purposes
2. Ensure compliance with IRS tax rules
The IRS rules are quite stringent, and any violation can lead to heavy fines. Make the employees understand the legal requirements from government tax and audit authorities regarding expenses.
Benefits Of Having A T&E Policy
An automated T&E policy helps in the following ways:
1. Streamlines workflows & sets employee expectations
A clear and concise T&E policy helps employees understand how much and where they can spend and how the company will process their expenses.
It will also lay down limits on different purchases. Thus, repetitive questions that your finance or HR managers need to answer reduce drastically.
2. Helps in fraud prevention
A well-defined T&E policy helps prevent fraud as the finance team clearly understands the policies. It helps them to validate expenses easily.
Moreover, with a proper policy in place, there is no ambiguity amongst an employee regarding an expense – either it is permitted or it is not. Automated policies ensure that common unintentional events like duplicate receipts or out-of-policy booking are checked.
3. Define roles and responsibilities for different teams
A part of setting travel and expense policy is to identify key stakeholders around them:
Finance, accounts, and audit teams
Human Resources
Managers and approvers in the reimbursement workflow
Employees
4. Helps in staying audit-ready
A major incentive to set a travel and expense policy is to align with the tax and compliance guidelines laid down by governing authorities. You can check the guidelines laid down by the IRS to stay compliant and audit-ready.
5. Enhances employee travel experience
As the employees know the budget, they books hotels and transportation accordingly and get reimbursed on time. This helps in boosting employee morale.
Key Sections Of A Comprehensive T&E Policy
To create an effective travel and expense policy, the HR and Finance managers of a company need to collaborate. Also, it is essential that you continually communicate about the policy to all employees and update them in case of any changes.
Not all companies have the same T&E policy. However, here are the 3 sections that should be a part of your policy. You can use this as a template to create a T&E policy as per your company's needs!
The Objective Of The Policy
The first section of your T&E policy should lay down the objectives of the policy and its benefits for employees. It should clarify who the policy is for and the goals you want to achieve by revising or formulating it.
Expense Reporting & Reimbursement Process
The second section of T&E policy should be to explain the entire expense reporting and reimbursement process i.e., the workflow for pre-authorization, expense report creation, submission, finance approval, and reimbursement.
Your policy needs to tell all the employees clearly:
1. The allowable booking tool to be used for claiming the expenses
Provide a link to the travel and expense software your company uses for travel booking and management. You can also share the contact number of the travel agency if you have outsourced your company's travel management.
2. If pre-authorization is important?
It's necessary for employees to know if pre-authorization is required before making any business expense, travel-related or otherwise. If an expense needs permission, then it should be a part of the expense management workflow.
3. Mode of payment
Do you provide company credit cards for business transactions, or would you reimburse on a per diem basis? The employees need to be informed about any preferred mode of payment for business transactions.
4. What mandatory proofs are needed for claims?
You need to tell all the employees the documentation needed in order to get reimbursed. This can be as per internal guidelines or a government mandate.
5. Timeframe to report an expense
Employees must be aware of the deadline to file the expenses every month. Otherwise, it will cause the financial team a lot of inconvenience with the employees chasing them to get reimbursed at any time.
6. Approval process
It should be clearly mentioned how approvals will take place. The expense claims can be accepted or rejected based on the defined budget. Also, there should be a proper workflow for approving authorities to approve or reject an expense report.
7. Audit by the finance team
Expense audits are necessary to identify errors and frauds. Moreover, you must lay down that the finance team might re-check if all the approvals are fine and ensure that the documents are audit-ready.
8. Reimbursement timeline & how can employees track it
You should also clearly mention the timelines when the employees will get their claims. For instance, it can be 15 days after filing an expense report and receiving approval.
Reimbursable & Non-reimbursable Expenses
The third section of your T&E Policy should include all the expense categories that will be considered for reimbursement. Some common considerations can be:
1. Travel
The employees should know about the different methods of transportation available to them – plane, train, rental car, etc.
Is business-class allowed for all employees? Will they be reimbursed for extra luggage? In case they are using their personal vehicles, how will they report their mileage, and what's the limit? Will you also reimburse the paring fee?
2. Accommodation
What is the standard acceptable rate for a hotel room? Can they get Airbnb or studio apartment options? You can also mention accommodation rates as per geographies and employee level.
3. Food
Will you reimburse employees on a per diem or per meal basis? Or will they get a company credit card? What is the limit? Is room service also included in it? Will you reimburse for client dinners?
4. Medical/Health or Travel Insurance
Is your company providing medical insurance for employees, especially when they are traveling abroad? Also, are you providing travel insurance? Who can the employees reach out to know about it?
5. Mobile charges
Will you reimburse your employees for international calling charges? If yes, then what is the maximum amount?
6. Miscellaneous
What if an employee is charged with a parking fine? If an employee's mobile phone is broken or lost, will the company pay for the damage?
Further, you can also provide a list of expenses that won't be considered for reimbursement, such as alcoholic beverages, personal leisure, per boarding, childcare, personal grooming, traffic violation charges, airline upgrades, etc.
Enforce Your T&E Policy Successfully
Creating a travel and expense policy for your company is only half the work done. For your policy to be effective, powerful implementation is the key. Wondering if there is a way to ensure policy compliance in your organization? Well, automating travel and expense management is the answer.
Download this free template of T&E policy that you can give your employees.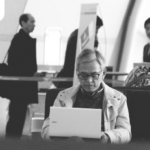 Previous article
ITILITE helps GenWorks Health reduce last minute travel stress