After wrapping up a successful stint at LinkedIn, Fareed's next step will be to build a robust team & drive the digital transformation of business travel!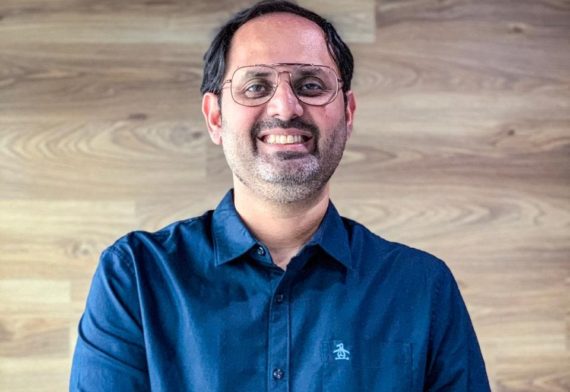 This has been a complicated year. Unheard-of global crises, and a complete halt to most industries – chief among them being travel.
At ITILITE, we only took these small glitches as signs that we have to think faster, work smarter, and deliver better for each customer. Not only have our efforts seen external validation through the Series B we raised in April 2020, but we have seen great interest in the market for digitization of business travel as well. Further to our core value of being customer-first, we took extra efforts to launch new products and capabilities for our existing and future travelers.
As this year of global confusion draws to a close, we once again find something to celebrate as we welcome the newest member of our family, Fareed Mannan!
Being a truly world class company means continuously innovating, and raising the bar on what we expect of ourselves, and what customers can expect of us. A seasoned tech evangelist and one of the first LinkedIn India team members, Fareed will enable us to continue to deliver delight, help accelerate our growth in the Indian market, and our global expansion.
Fareed has a proven record of 19 years in helping technology companies become market leaders. At LinkedIn, Fareed helped build the India Sales Team, and scaled South India as a region into one of the largest LinkedIn India markets. As one of the first leaders for the country, Fareed took up various responsibilities at LinkedIn and was leading their Talent and Learning business before joining ITILITE. During his career, he has also worked with global leaders like Verizon, and Sprint.
"When my conversations with ITILITE first started, I was struck by the similarity between LinkedIn, and ITILITE. Both are working to change the face of the industry, believe strongly in adding value to customers without fail, and demonstrate a sharp focus on aggressive growth. I am extremely excited to be a part of the next phase of growth of a company like ITILITE. It is an exciting world where the value of digital is obvious, and it is a matter of starting great conversations & building them into great relationships."

– Fareed Mannan, VP – Sales, ITILITE
After leading the digital transformation of the Indian HR industry, we look forward to Fareed's insights and support on a similar transformation journey for the corporate travel industry. Over the last few quarters, ITILITE has been seeing an increased demand for digitization of corporate travel across industries, and Fareed will play a key role in harnessing it with a robust and upskilled team.
Walking into the end of this year, we see a lot of exciting developments, new phases of growth, and a new level in our journey towards being a world class partner in business travel.
This announcement also appeared in Economic Times & The Hans India, among others.

Get the latest in your inbox
Subscribe to the Itilite blog and never miss a post!