– Mayank Kukreja, Co-Founder & CEO, ITILITE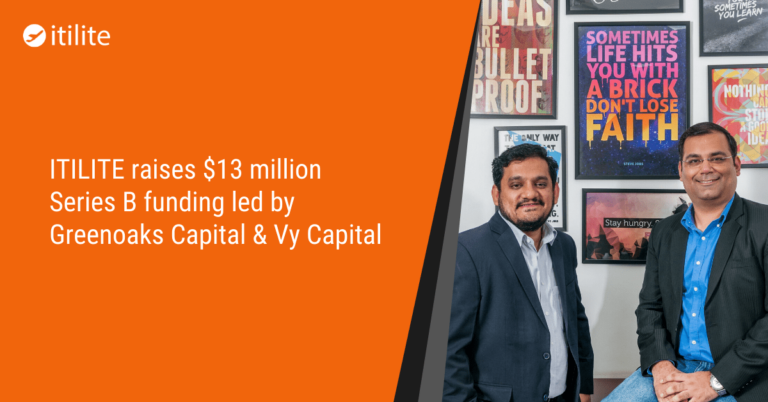 We have some exciting news!
ITILITE has just raised a $13Mn Series B round led by Greenoaks Capital and Vy Capital, with participation from our long time partners Matrix Partners India. This is an important enabler which will help us accelerate the pace of our mission to digitize business travel and deliver exceptional traveller experience, complete control and transparency to organisations. You can read more about the funding news in Economic Times, PhocusWire, Tech in Asia and Entrepreneur.
With another milestone under our belts, as we look forward to an exciting journey ahead, it is important that we also reflect on what got us here, and reaffirm everything that makes us who we are.
What Got us Here
Three years ago, Anish and I started ITILITE in my apartment because we were firmly convinced that there was a massive dissonance between personal and business travel processes. As business travelers who spent more than 200 nights a year on the road, and consultants who had worked with enough organisations on balancing cost and employee experience, we could see the flaws in the process of traveling for business clearly. While personal travel was becoming more seamless, business travel was still dealing with endless emails and phone calls & failed attempts of bringing control in the manual process.
We knew that business travel deserves better and that was the genesis of ITILITE – to make the ITIneraries LITE on budget as well as effort.
Since then, we have worked relentlessly to bring transformation to the process that has revolved around archaic tech systems, or manual travel desks for decades. As we moved forward, we built a team who believed in our vision and our explicit promise of the end goal – "it won't be easy, but it will be worth it."
At ITILITE, the approach is staunchly customer-first, and that has always been our north star. We were fortunate enough to find customers who believed in us and in the product. While we started by solving the problems that we had noticed, our customer worked closely with us to accelerate our product development. Listening to our customers has been our key source of making ITILITE stronger and better. Our customer base, in fact, is as much a part of the team as the founders are!
Today, this milestone is a result of the sum of the contribution of over 200 enterprise customers, more than 150,000 travelers, and the team.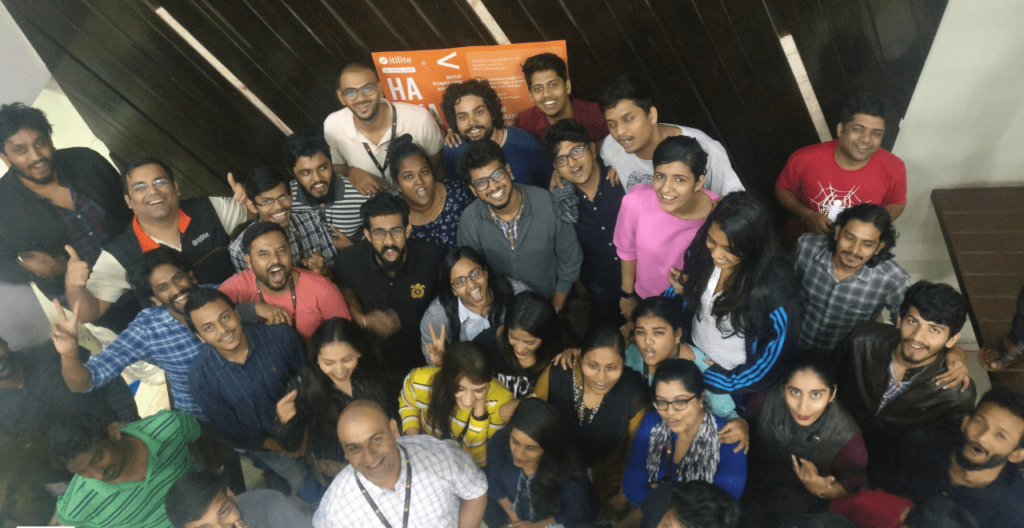 The Road Ahead
Questioning the status quo is the only way to make way for innovation and evolution, and we have built amazing momentum in a very short time by doing that. But we are still in the early days of our mission. The business travel sector is at a critical stage today; one wherein companies are reevaluating and reimagining everything about their travel – processes, approach and focus.
I do want to address the unique time of this fund raise. With the global economic slowdown caused by the health emergency and lockdowns, there is a temporary dip in travel volume. However, we strongly believe that this will actually accelerate the move towards technology within business travel, as companies would want to strongly monitor where and how their employees travel. We are already talking to many business leaders accepting the new reality and looking to improve, upgrade, and deliver at new levels. And we can't be more excited to partner with them!
With the new funding round, we want to make sure that an increasing number of organisations get to experience the ITILITE advantage, which modern road warriors and their companies deserve. We are also going to invest heavily in product innovation and proactive support to bring an even more personalised experience to our travellers and more powerful insights to the companies.
On this note, I welcome Greenoaks Capital and Vy Capital as partners in this journey. From the very first discussions, they have seen our vision and believed in us. We look forward to scaling up globally together. Thanks to Matrix Partners India for continuing to believe in us from Day Zero. This journey would have been much harder without your support and the occasional nudges.
For the customers who supported us and believed in us from the very early days, you have and always will mean something special to us. We have learned from you, grown with you and have always tried to deliver our best. It is our commitment to you that we will always keep raising the bar.
And without a doubt, I am grateful to each team member who decided to join us and put in the hard work to make this possible. Our road ahead remains the same, but at an accelerated pace, and now it is going to be 'even more worth it'.
This is just the beginning. Expect our product to keep evolving, expect to see us in more places and expect to see ITILITE become the new standard in business travel.
Here's to the next phase of business travel!
Onwards & upwards!


Get the latest in your inbox
Subscribe to the Itilite blog and never miss a post!