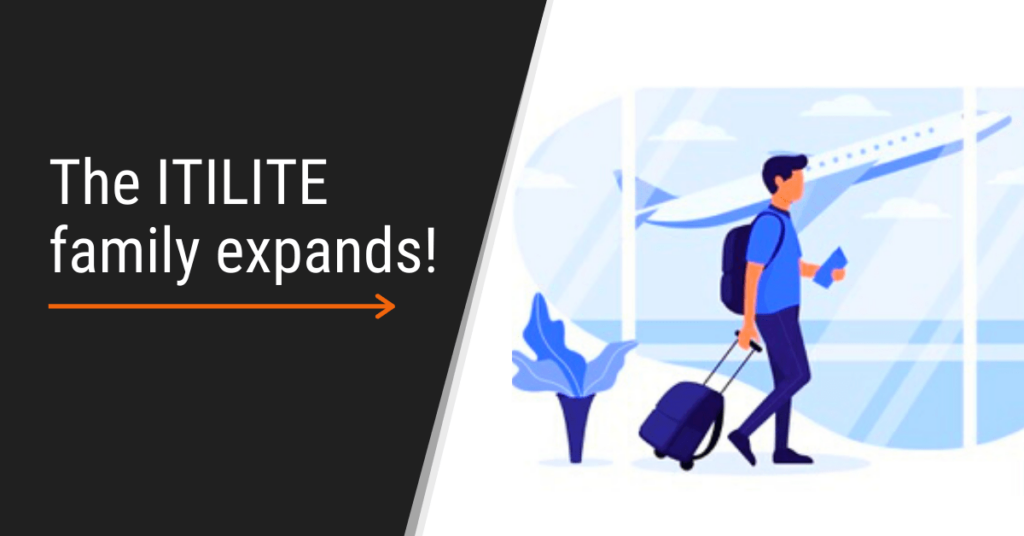 Travel started picking up this quarter – the country started opening borders, and slowly travel restrictions eased. As a customer first company, we wanted to make sure the road warriors are equipped better than before when traveling. So we listened to their problems, collected insights and took inspiration from the signs of revival to build & launch new products. The lockdown is plenty of time to come up with a brand new offering, after all!
As travel slowly increases, our aim is to bring ease, comfort, and support across all requirements for our customers & travelers.
Over the past few months, we have worked on new launches, as well as experiential upgrades to the ITILITE platform. We now have our very own Expense Management platform, our new personal booking platform; ITILITE Clique, and various major upgrades to the process of booking & management.
Getting to the first big announcements: The new product launches. The ITILITE family is excited to introduce our newest members:
Expense by ITILITE and ITILITE Clique!
Live now: Seamless Expense Management
Travel & expense are joined at the hip, so why should there not be a single product that manages both?
As of this month, ITILITE's Expense management capability is live for all customers to onboard. With this launch, you can seamlessly integrate expense management into your travel management process through just one app. But we won't limit you! The ITILITE Expense product is open to all use-cases, as you would want to apply it.
You can now upload expenses much faster, scan receipts on-the-go, for a single view of not only business travel & related expenses, but for any expense & reimbursement needs for your teams.
Additionally, there will be pre-configured policy checks & approval flows which will ensure that there is never a need for follow-ups or further clarification into expenses filed, before reimbursements or payments are released.
With automation, not only is the process faster, you can auto-set reimbursements to be released as well. At the end of it all, you have a process that is seamlessly integrated, 5x faster, and delivers in-depth reports into expenditures that allow you to create stronger budgets, policies, and allowances.
Find out more here.
Introducing ITILITE Clique!
The ITILITE value till date was limited to business travelers. But why should the business traveler have all the fun?
With an aim to bring personal comfort to all our business travelers (just one more perk of being part of the ITILITE family!), we are pleased to announce that ITILITE Clique is now live!
Why Clique? Because as travelers who book personal trips with ITILITE, you are among the few who will get business travel comforts for every trip! It's an elite, exclusive group built out of our dedication to support our travelers with the best at all times.
And don't worry: Seamless payments and complete confidentiality form part of Clique benefits that travelers can access. With Clique, we guarantee extremely competitive service fees and corporate benefits like exclusive rates, early or late check-in at no additional cost, and more with each booking, making it the complete travel solution for you, and those you care about.
A simple toggle while placing a trip request allows you to switch between personal & business travel. With your ITILITE credentials, you can avail of instant tickets, 24×7 customer support, actionable information and updates, and more.
Apart from the new launches, we have also added major updates to the platform; for safety, and for more intuitive user experiences.
These are only some of the changes that ITILITE travelers can access as of September 2020. There are also experiential changes which teams will experience as smoother navigation and operation as you use the platform. For more information, reach out to your travel managers, or your dedicated customer support teams.
Read more about the experiential changes you will see in part 2 of the review of our recent updates HERE.
(Spoilers: There are updates to on-road travel, cancelation policies, and more. Click through & find out!)

Get the latest in your inbox
Subscribe to the Itilite blog and never miss a post!