A first-rate B2B platform has recently granted ITILITE's travel and expense management software an eminent award.
CompareCamp, one of the most recognized B2B networks these days, presented ITILITE with a Rising Star Award, acknowledging our product's increasing customer base and popularity. The award is granted to new business software providers that have quickly accomplished market validation.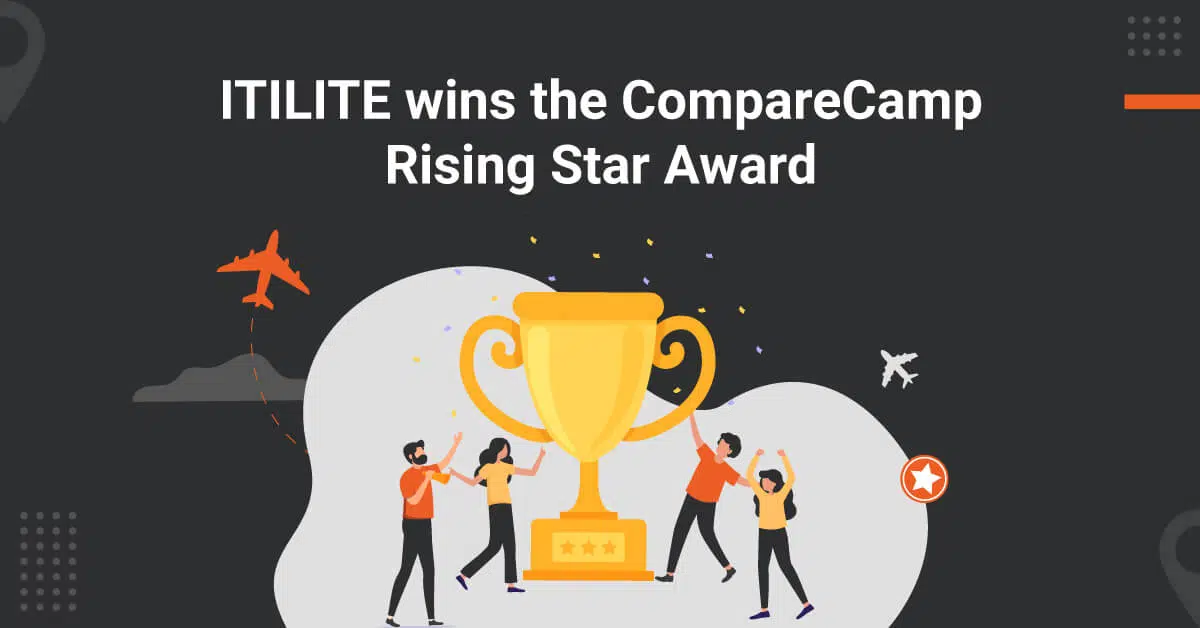 Two of the top criteria CompareCamp looked into are the huge volumes of positive reviews and social mentions of our products as a badge of customer satisfaction. Software experts from CompareCamp also wrote a detailed ITILITE review and concluded that it helps businesses and organizations optimize control, convenience, safety, and spending. They noted how it enables travel managers, finance teams, and employees to manage bookings, expenses, corporate travels, reimbursements, and rewards in one app anywhere and anytime.
In their assessment, experts at CompareCamp commended our product's comprehensiveness and serviceability. Among the attributes, they took special note of are our smart and automated travel management, greater savings and experiences, and fast handling of expenses and reimbursements.
The review mentioned how ITILITE lets managers execute smart and efficient processes for managing corporate travels. They can immediately check and approve employees' travel requests based on up-to-date and precise industry-specific travel regulations. They can prevent employees from going to hazardous locations, track employee locations in real-time, and enhance travel programs with the help of data-backed insights and recommendations.
Aside from these, the review also mentioned how our travel and expense management services help organizations save money on business trips while improving employee experience at the same time. Here, employees can book hotels, flights, and cars at cheaper rates to reduce the company's travel spending.
As a reward, they will get a portion of the amount of money saved on business trips. We also show customized travel booking options to employees, which can monitor and understand their preferences and booking history.
The review further mentioned that we provide a speedy, accurate, and safe method to manage expenses and reimbursements. Expenses can be swiftly filed through automatic scanning of receipts and the use of personal and corporate credit cards. Users can set up complicated workflows to simplify the approval of expenses and validation and reimbursements of policy compliance. Expense accounting and reimbursement can be accelerated through GL account mapping. What's more, we use real-time business analytics to gain better visibility into processes and behaviors.
ITILITE would like to express our gratitude to CompareCamp for recognizing our hard work. Getting accolades from esteemed organizations like this one encourages us to do better at delivering stellar travel and expense management software solutions.
ITILITE would also like to thank our clients who have believed in our capabilities for a long time. We guarantee you that we will continue to provide trustworthy services and features so that you can improve your experience and satisfaction with us. Hope to continue working together in the many years to come.

Get the latest in your inbox
Subscribe to the Itilite blog and never miss a post!