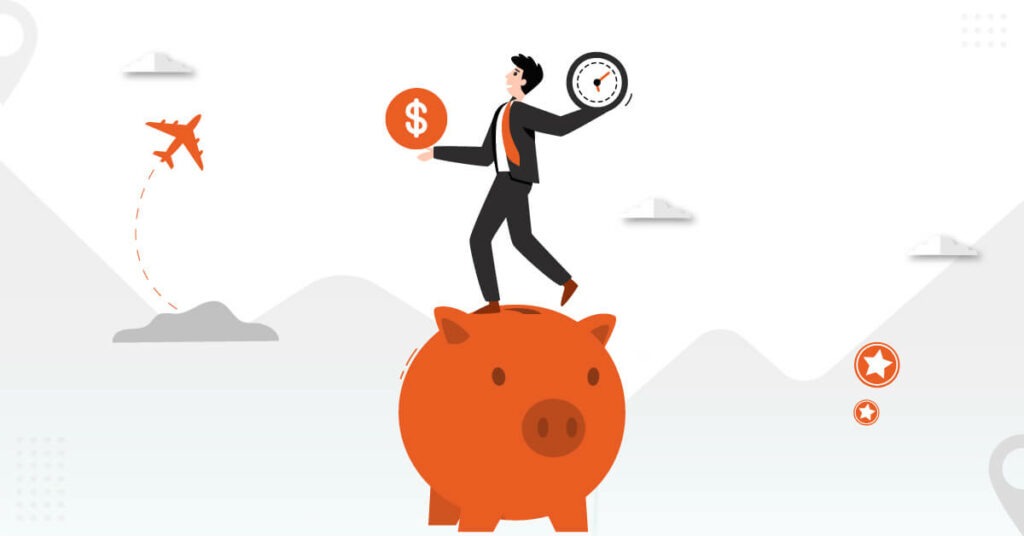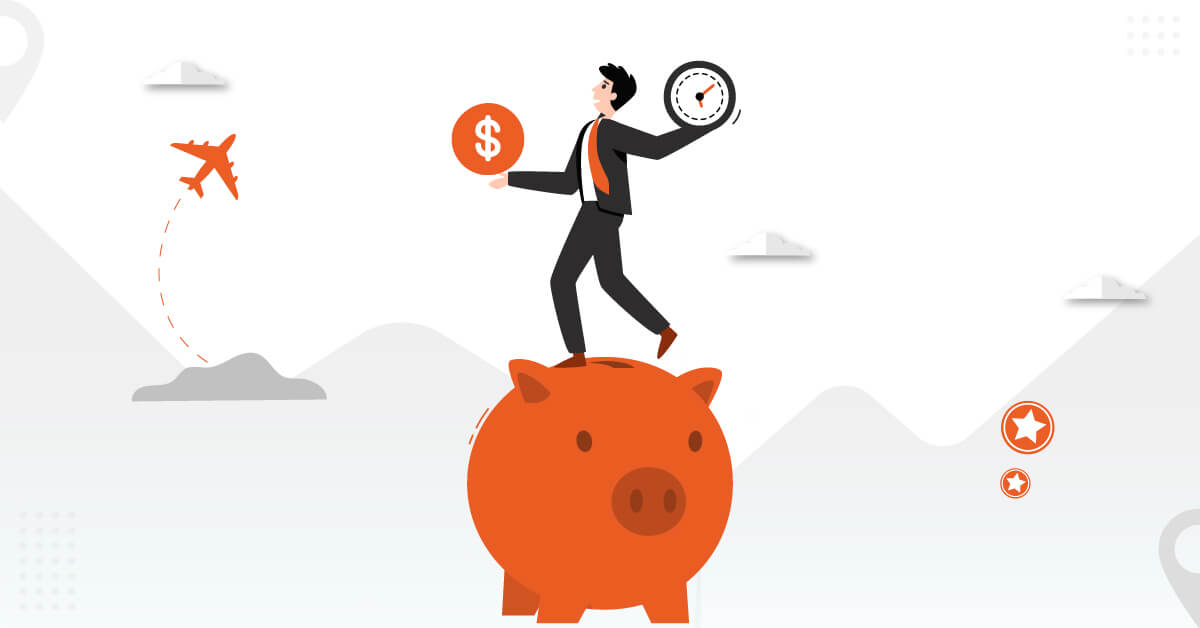 According to Forbes, small businesses are the backbone of the US economy. They constitute around 99.9% of businesses, and nearly half of US employees are employed by small businesses.
However, small businesses face challenges when it comes to saving time and money. While large businesses can have dedicated travel departments to manage employee travel and expenses, small businesses may not have such resources. Hence, they end up spending a lot of money and time on their travel management process.
This is where Travel Management Companies (TMCs) can be a valuable asset. The TMCs know the business travel industry inside out and, therefore, provide expert advice and insights on how to save money, streamline your business travel operations, and have a well-defined process in place.
In this blog, let's see how travel management companies help small businesses save time and money:
How TMCs Help You Save Time
1. Streamlines Your Booking Process
Small businesses generally have a limited workforce. Hence, they generally don't employ a dedicated travel manager to handle bookings.
Here, the employees must book flights and hotels by browsing through various third-party travel websites, manage and track their expenses, etc., all while juggling their regular work duties. This process takes up a lot of valuable time and resources of small businesses, which otherwise they could spend on core business activities.
Therefore, small businesses must take the help of a travel management company to streamline their booking process. The TMCs provide an online booking tool that helps you simplify bookings by combining hotel and flight options onto a single platform. Therefore, employees can make all their travel and stay arrangements in one place, making it easier to book their travel quickly and efficiently.
2. Helps Procure and Update Travel Documents
Travel documents are essential for employees going on business trips. These include visas, passports, national ID cards, business travel insurance, and more.
Also, post-covid, many countries have changed their travel rules and regulations. Hence, it becomes necessary to be updated with the current rules. However, small businesses find it challenging to procure and update employee travel documents. Either they don't have in-house expertise on travel requirements and documentation or need to hire an external travel agent.
Moreover, it can be difficult for employees to take time out of their busy schedules to manage them.
With the help of travel management companies, small business owners can overcome these issues. The TMC has an in-house expert, a corporate travel consultant, who procures and updates travel documents according to the latest guidelines and regulations. They have extensive knowledge of the necessary documents, application procedures, and deadlines, which can help small businesses avoid mistakes and delays.
This also frees up a lot of time for employees and managers and enhances the business travel management process.
3. Uses Modern Technology
It is without a doubt that travel technology has developed extensively over the years. Hence, many companies are leveraging it for their business travel operations.
However, most small businesses use the conventional method of managing business travel. These methods include googling flights and hotel options, using spreadsheets to manage expenses, and taking a travel agent's help, among others.
This may be because they may not be familiar with the latest technology or how it can benefit their business. These traditional methods of travel management are highly inefficient and time-consuming.
New-age travel management companies are tech-savvy and use modern technology to manage business travel. With the help of cutting-edge technology, such as SaaS-based travel and expense software, you can book flights and hotels in a single package and file expenses with digital scanning and OCR technology. You can also make itinerary changes from anywhere at any time.
Moreover, some TMCs also leverage artificial intelligence to provide personalized recommendations to business travelers. Modern technology helps you save a lot of time as the processes can be carried out with just a click of a button and within a short period of time.
4. Assists You With Travel Policies
When small businesses have frequent travelers, it's crucial to have a well-drafted travel policy in place. But most of them believe it is easy to manage business travel without a travel policy due to less workforce. They also feel that drafting a travel policy takes too much time and effort.
However, not having a comprehensive travel policy can put your company at risk in many ways. It can lead to overspending, policy violations, and problems during company audits.
A travel management company helps you draft a robust travel policy. A TMC has a team of experts who first understand and analyze your organization's travel management process, determine guidelines, look into employees' past travel history, and many more.
Therefore, small business owners need not spend too much time trying to create a travel policy as everything is taken care of by the TMC.
How TMCs Help You Save Money
1. Negotiates With Hotels and Flights
Optimizing travel costs is crucial for small businesses if they have employees who travel frequently. And one of the major aspects of cost optimization is getting good deals and discounts from hotel and flight vendors.
However, without good connections with travel vendors, it is tough to get the best offers for flights and hotels. Identifying cost leakage areas with many employees simultaneously traveling is also challenging.
A TMC can help you reduce business travel expenses as they partner with various flight and hotel vendors from the industry. They also negotiate with them for the best offers and provide you with a wide travel inventory at affordable prices. Hence, you can save money while also improving the travel experience of your employees.
2. Provides Travel Data Reports and Analytics
Analyzing a company's travel data is of utmost importance for small businesses as it helps you gain insights into how your employees travel. Business travel analytics are crucial for monitoring employee expenses and spending habits and making critical financial decisions.
However, gaining insights into travel data and KPIs while managing business travel in-house is challenging.
Modern travel management companies use automated T&E management software that provides advanced business travel analytics. The software's dashboard provides a consolidated view of travel-related expenses. This helps small business owners view, analyze and manage expenditures efficiently. With this kind of visibility, you can quickly analyze areas of cost leakages and save money wherever necessary.

3. Makes Use of Virtual Travel Consultant
Cutting down on travel costs is essential to maintain your company's financial bottom line. Sometimes employees may go overboard with their spending.
For instance, they may book air tickets just a few days before the business trip. During such times, flight tickets are expensive. Even if they book flight tickets in advance, they may not necessarily get the seats or flights of their preference.
Travel management companies make use of an AI-powered virtual travel consultant to help reduce costs. A virtual travel consultant such as ITILITE Mastermind provides deep insights into travel costs and tells you where you could have saved more.
Moreover, you also get a 360-degree view of your travel and expense process to help you optimize your travel management. This helps small business owners identify areas where they can reduce travel costs.
4. Leverages Expense Management Software
There is no denying that expenses are a significant aspect of a company's financial health. Small businesses generally have less number of employees and hence prefer to manage expenses manually, i.e., through paper-based methods or spreadsheets.
However, a major drawback of such methods is that they are error-prone and can result in wrong calculations and results. Such detrimental errors can cost your company a fortune.
You can overcome these issues with the help of a TMC. Modern TMCs leverage expense management software which automates your expense reporting process. This, in turn, makes it easy for you to track and manage employees' expenses. Automated expense management software also eliminates manual errors in your reporting and reimbursement process.
The intuitive dashboard of the software also provides insight into your expense management process, breaking down various parts of the expense into simple information.
Time For Small Businesses To Switch To Travel Management Companies
Saving time and money is extremely important for small businesses, especially when employees travel for business. With the help of a travel management company, such as ITILITE, small businesses can improve the efficiency of their business travel process without wasting too much time or spending more money.
ITILITE's advanced travel management software allows you to book your trips, modify itineraries, file and submit expense reports while on the go, get detailed travel data insights through a virtual travel consultant, and many more.
Request a free demo to learn more about ITILITE's advanced features.