ITILITE has always strived to provide enormous value to its customers through technology and solutions that have changed how the business travel & expense program is looked at in any company. The words "value driver" are mooted when we speak to most of our customers on how itilite has added value to their travel & expense programs.
We decided that there is still a lot more that we could offer, despite providing the best analytics dashboards and reporting capabilities in the business. Our dashboards provide live visibility of a company's travel & expense processes, helping them take decisions that positively impact their profit & loss statements significantly.
We are delighted to now launch ITILITE Mastermind for businesses that are looking to drive additional value out of their travel & expense processes.
In the past, many companies we spoke to talked about how they struggled to get deeper insights that could help them improve their travel policies, identify points of cost leakage or even improve an employee's travel or expense reimbursement experience. Consultants provided to them by partner TMCs or by some of our competitors generally failed to live up to the expectations due to one or more of the following reasons.
The insights provided were heavily dependent on the quality of the consultant hired to do the job
The exorbitant fee paid to the consultants for their time and effort wouldn't justify the quality of results, either in monetary value or otherwise
Considering there is still a lot of manual work involved, the consultants would take their own sweet time to deliver insights
T&E management teams would need to participate in several calls to provide inputs to the consultant resulting in a lot of back and forth between the two parties
Step in ITILITE Mastermind, a Virtual T&E Consultant that provides actionable data-driven recommendations on potential opportunities for optimizing a company's travel & expense program. Mastermind is an in-built AI-ML engine that has complete visibility of a company's travel & expense (T&E) processes and costs incurred. The AI then learns from past data, utilizes external industry data and tells finance, HR or admin teams how much they can save and what steps they can take to reach their T&E program goals.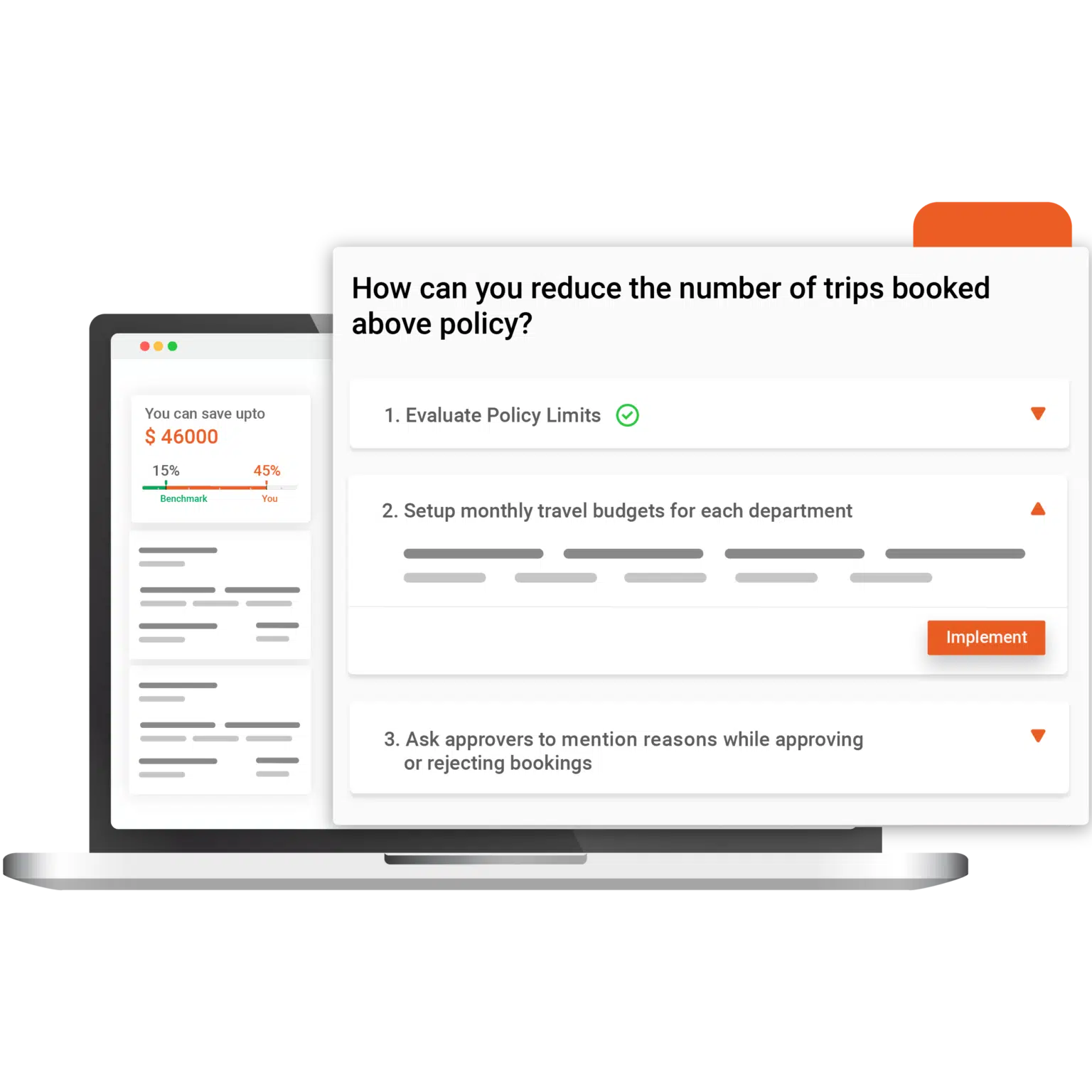 ITILITE Mastermind has the sheer ability to significantly impact financial bottom lines. It helps to identify potential savings opportunities across a company's T&E policy and then suggests how to turn those opportunities into reality through ideas that drive a change in T&E spend behavior across any organization.
ITILITE Mastermind does so by looking at historical T&E data accumulated over months or years and identifies how employees could have saved more for the company, for example, and compares against industry benchmarks for similar practices. The ideas or suggestions are automated and personally catered to any given company. It can provide cost-effective solutions to better control how employees spend through suggestions that are streamed regularly on the Mastermind dashboard.
So, what are you waiting for? Stream intel regularly that can drive additional value from your T&E program with an AI-powered Virtual T&E Cost Consultant today by booking a demo below.

Get the latest in your inbox
Subscribe to the Itilite blog and never miss a post!