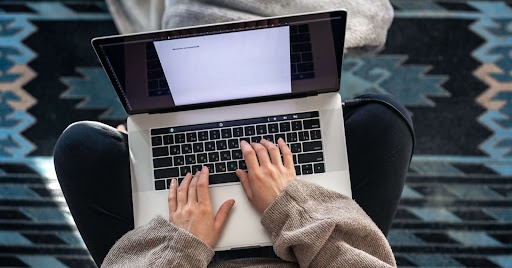 An RFP (Request for Proposal) is a document that a company sends out to potential travel management companies (TMCs) to seek proposals for managing their corporate travel needs. The document outlines the travel requirements of the company and what they expect from the TMC.
Some companies also include questions related to specific corporate travel management areas and request examples of TMC capabilities. This way, they seek to uncover how each vendor can address those particular gaps.
You must note that RFPs do not need to be excessively long to be effective. By focusing on the key areas of improvement in your travel program, you can ask concise yet valuable questions. Ultimately, the purpose of RFPs for corporate travel services is to make your decision-making process more structured and efficient.
What to Include in an RFP?
You must provide details of your travel program so that the vendors understand the current state of your travel program and future goals.
Some important details to provide to the vendor are:
Company Background
Provide company background such as office locations, number of employees that travel per month, travel budget, whether you need domestic or international travel services, etc
Travel Program Overview
Provide a brief overview of the services you are seeking. Explain elements of your travel program, what is working for you, and what additional services you can benefit from.
Scope of Work
Clearly define the scope of the corporate travel services required. This may include details on booking flights, travel policy adherence, reporting, and any other relevant services.
Timeline
Provide a detailed timeline for the project, including key deadlines. This helps vendors understand the project's duration and plan their resources accordingly.
Constraints
Include any limitations that vendors should be aware of, such as software that your company already uses and want the travel software to integrate with.
Some important details to seek from the vendor are:
Company Background
Request information about the vendor's company, including their history, experience, and expertise in providing the specific products or services you need.
Relevant Experience
Inquire about the vendor's experience in delivering similar projects or services to other clients. Ask for case studies or references to validate their track record.
Methodology
Ask the vendor to outline their approach to delivering the project or services. Understand how they plan to execute and achieve the desired outcomes.
Pricing
Seek a transparent breakdown of costs and pricing for the project or services. Ensure there are no hidden fees and that the pricing aligns with your budget.
Client References
Ask for references from current or past clients who have worked with the vendor. Contact these references to gain insights into the vendor's performance and customer satisfaction.
Technical Capabilities
For technology-related projects, seek information about the vendor's infrastructure and compatibility with your existing systems.
Travel Support
Inquire about the vendor's post-implementation support, including response times and support hours.

Key Factors to Evaluate to Choose the Right TMC
Do They Provide Robust Travel Support?
A reliable TMC should offer round-the-clock travel support to assist your employees during unforeseen situations. They should be available over various modes, such as calls, chats, and email.
Moreover, corporate travel often involves crossing time zones, and issues may arise at any hour of the day. Having 24/7 travel support is particularly beneficial when employees are traveling to international destinations, as the TMC can assist them regardless of the time zone differences.
You must also consider looking for a TMC that has low response and resolution time. This ensures that your employees get support as quickly as possible.
Do they Offer Advanced Tech Solutions?
Look for a TMC that provides user-friendly online booking tools such as business travel management software (TMS). An advanced TMS enables your employees to easily search, compare, and book flights and stays, leading to time and cost savings.
The TMS should include features such as live traveler tracking, automatic policy compliance, and data analytics. It is even better if the TMS can be accessed as a mobile app. This allows travelers to manage their itineraries on the go, receive real-time updates, and access travel information offline.
Additionally, check whether the software they provide is compatible with the software that your company already uses, e.g., accounting software. This ensures that the two can integrate seamlessly for data transfer.
Do they Provide Value for their Pricing?
Assess the range and quality of services provided by the TMC in relation to their pricing. A valuable TMC should offer a comprehensive suite of services that align with your organization's travel needs, such as booking assistance, traveler support, policy compliance, reporting, and analytics.
Further, ensure that the charges of certain requirements aren't high, for instance, travel support beyond business hours or customized reports. Look for TMCs that charge you on a per-trip basis instead of a subscription fee if you are just starting out.
You can seek feedback from TMC's current or past clients to gauge their satisfaction with the services provided in relation to the pricing. Positive testimonials can validate the value the TMC brings to its clients.
Are they Fulfilling the Gaps in your Travel Program?
Look for a TMC that can assist you in areas where your travel program needs improvement. Some needs could be:
Cost Optimization: Choose a TMC that can identify opportunities for cost savings in your travel program. This could include securing negotiated rates with suppliers.
Policy Compliance: A good TMC will implement measures to enforce policy guidelines and prevent policy violations.
Data Analysis and Reporting: Look for a TMC that offers robust data analysis and reporting capabilities. They should provide actionable insights into your travel program's performance.
Global Capabilities: If your organization requires international travel services, seek a TMC with global capabilities and an extensive network of partners.
Scalability and Flexibility: Consider whether the TMC can adapt to your organization's changing needs and growth.
You are Ready to Create an RFP for Corporate Travel Services
By following the important details outlined in this comprehensive guide, you can ensure that your RFP effectively communicates your travel program requirements.
As you explore options for TMCs, we invite you to discover ITILITE. Our extensive travel inventory includes partnerships with over 470 airlines and access to more than 1 million properties worldwide.
With ITILITE's advanced software, your employees gain the flexibility to book their own tickets, making the booking process seamless. Our software is designed to ensure 100% policy compliance. Plus, at ITILITE, we prioritize your travelers' experience, which is why we offer round-the-clock support to provide support whenever and wherever.
To know more about the benefits of ITILITE, book a free demo now.