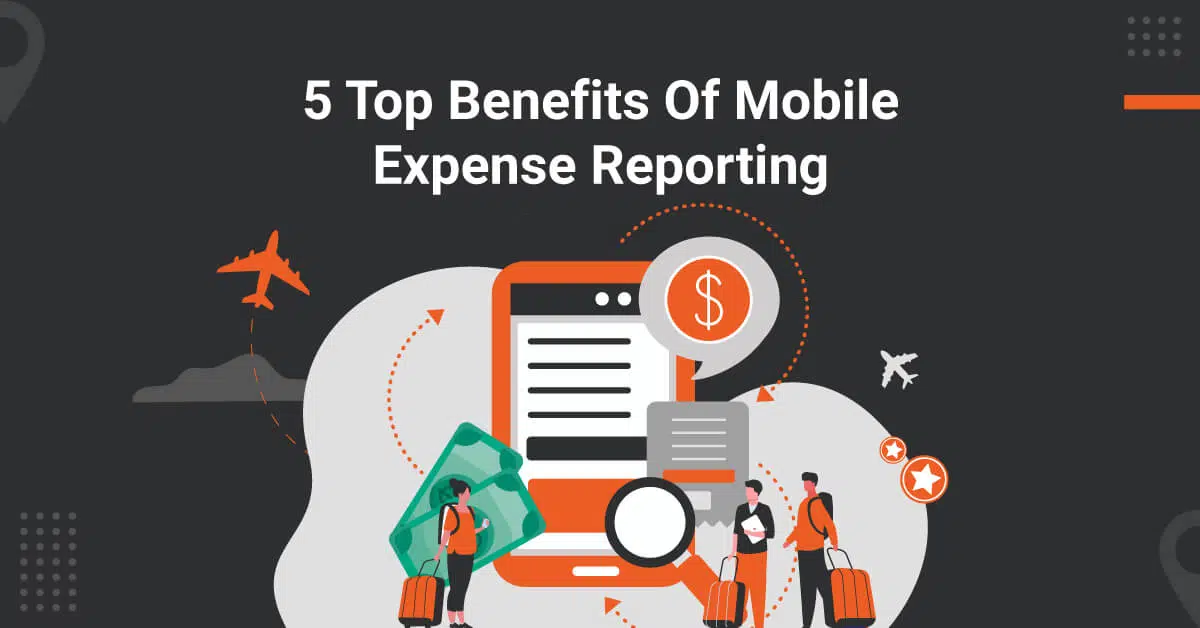 After the pandemic, gradual recovery in business travel has led to increased expense claims. This means that the traditional spreadsheet-based expense management system will not be sufficient anymore. Hence, companies are looking for a better solution for expense filing that offers employees convenience in expense filing while they are out of the office.
Mobile expense reporting is the ability to file expense claims in real time from anywhere in the world at any time of the day. It offers employees the convenience of remaining stress-free during business trips by submitting expense claims in real time. Moreover, it helps finance managers process expense reports and reimburse employees more quicker.
If you are managing your expenses using a spreadsheet, now is the time to switch to automation and enable mobile expense reporting with the help of a SaaS-based software solution.
Here are five benefits of mobile expense reporting.
Top 5 Notable Benefits of Mobile Expense Report Software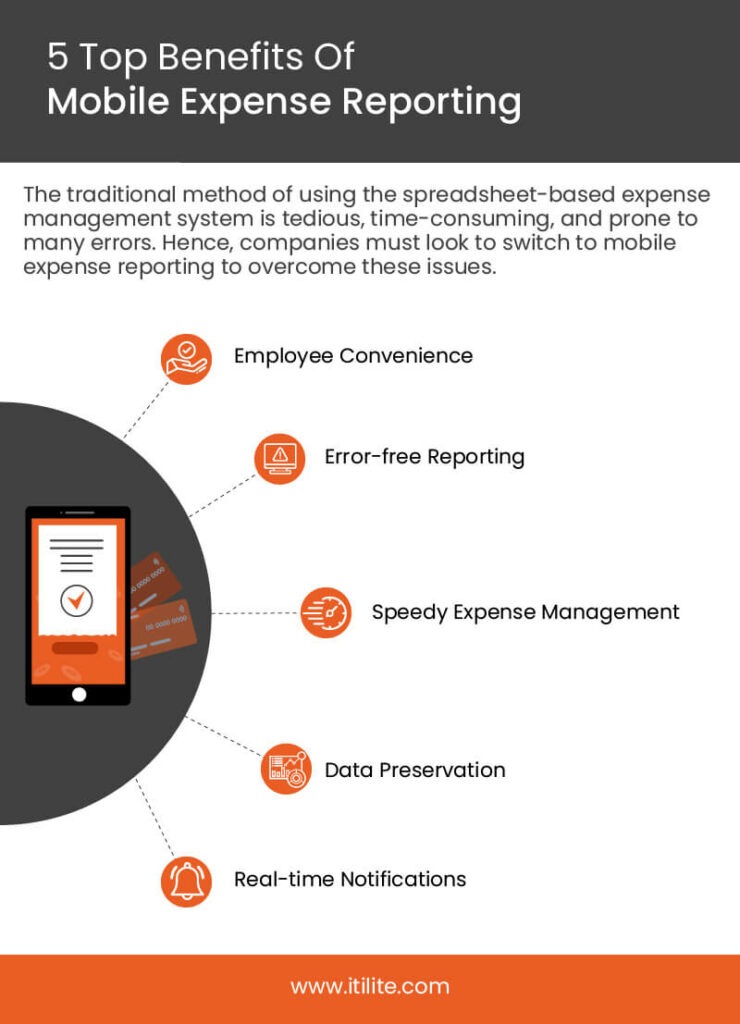 To know more, read on.
1. Employee Convenience
Employees are preoccupied with multiple objectives on a business trip. They have to prepare presentations, attend numerous meetings, and analyze their outcome. Hence, they don't have the bandwidth to carry out low-value tasks like keeping track of all the expenses, which can only be filed after returning to the office.
With the help of mobile expense report software, your employees can capture expense receipts, create reports, and submit expenses digitally. They don't have to get back to the office and enter each transaction into a spreadsheet. This increases employee satisfaction because an additional responsibility is taken off their already full plate.
2. Error-free Reporting
If you use spreadsheets to manage expenses, your employees have to upload the expense data into a spreadsheet manually. This manual data entry requirement increases the chances of a mistake while filing expense claims.
For example, they can accidentally add an extra zero and convert a water bottle worth $30 to $300. Such errors will perplex your finance team during travel and expense audits. They may even hold the employee accountable for expense fraud, even though it is a mistake.
In this case, mobile expense reporting can help in two ways. The mobile expense app you use to report expenses will extract all the data directly from the expense receipt with the help of OCR technology. Therefore, all the details automatically transfer to the expense report, and the chances of reporting errors drop to zero.
Additionally, every receipt will be stored by your expense management software for your and your employees' reference. This way, whenever the finance team conducts travel expense audits, they can find any report they are seeking for the purpose of reconciliation.
3. Speedy Expense Management
A typical expense processing workflow begins with employees filing their expenses and sending the expense report to their line manager for approval. The line manager takes some time to evaluate the reports and sends them to the finance department for final evaluation and reimbursement. The process is sluggish and clunky.
In such cases, mobile expense reporting is a quick and easy way for employees to file and update their expenses. Moreover, for the finance team, automated expense reporting is a faster, more efficient alternative to manual expense reporting.
With a mobile expense app or software, employees can upload their receipts in real time from wherever they incur the expense. After that, the expense management software automatically flags duplicate expenses, out-of-policy claims, and weekend spending and compiles the valid claims into expense reports. Employees can then send the reports for approval.
Thereafter, the finance managers can quickly approve the claims and reimburse the employees. Hence, reporting claims through a mobile expense app or software also helps speed up the process of reimbursement.

4. Data Preservation
Traveling for work can be overwhelming for an employee. The onus of navigating a new place, attending multiple meetings, honoring deadlines, etc., can be highly stressful. Hence, it is quite possible to damage or lose small pieces of expense receipts in such high-pressure situations. Missing receipts will slow down the reimbursement process, and in some cases, the employees might not even get their money back.
With mobile expense reporting, you can securely save the data on your expense management software. The software saves all the expense reports in the cloud. Hence, no data gets lost, and the reimbursement process keeps running smoothly.
5. Policy compliance
While traveling, it is essential that your employees are aware about your company's expense policy limits. This will help them ensure that the expenses they incur are reimbursable.
However, with traditional spreadsheet-based expense management, it is tough for your employees to determine if the expense they are incurring is travel policy compliant. They have to go through a lengthy policy document to ensure they don't go over budget and mistakenly commit expense fraud.
With mobile expense reporting, your employees get real-time visibility of the expense policy. Moreover, your expense management software will send helpful notifications to your employees if the expense they are fling is out-of-policy, or duplicate.
The software will also alert your employees when they forget to submit a receipt for proof or the data entered manually does not add up. Sending regular alerts will drastically reduce the number of policy violations and ensure policy compliance.
Adopt Mobile Expense Reporting in your Organization
Mobile expense reporting can help save your employees' time as they don't have to worry about keeping track of every piece of receipt. It also helps the finance teams process reimbursements quickly because of real-time filing and error-free expense claims. Hence, you should opt for an advanced expense management software solution like ITILITE to enable mobile expense reporting in your company.
With ITILITE, you get a seamless expense management experience with advanced features. The software offers digital receipt capture to help employees file expense claims from anywhere across the globe without worrying about filing errors. Moreover, the platform offers streamlined approval workflow, and automatically detects various expense frauds like duplicate claims, out-of-policy expenses and weekends spending.
To know more about how ITILITE can ease your expense management process, get the free demo now.