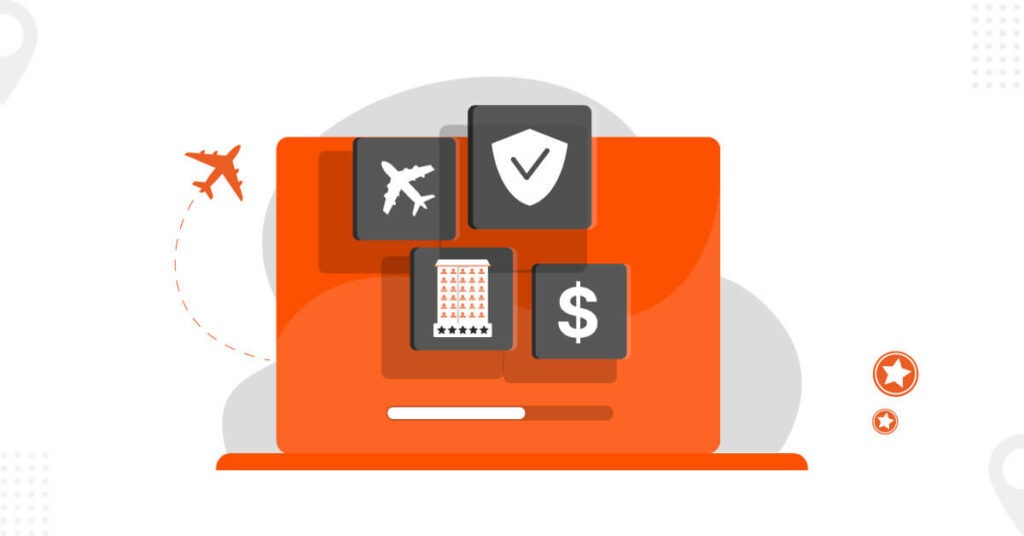 Business travel can often be challenging for employees and corporate travel managers alike. Employees may need help finding flights and hotels that meet their specific needs, resulting in time-consuming searches and potential frustration.
On the other hand, managers may look to optimize the travel program financially but may struggle with finding the best cost-saving options. Moreover, they are also responsible for enforcing policies and ensuring the safety of their travelers. To provide a proper duty of care, managers need accurate data on their travelers.
In this blog, we will delve into how business travel software can solve these challenges and be an indispensable tool for companies.
Streamlined Approvals
Traditionally, business travel approvals take place through emails or paper forms. However, this process is inefficient in multiple ways. Manual forms increase the risk of errors, such as mistakes during data entry in spreadsheets.
Tracking the approval status of different employees can also be challenging for managers. Moreover, sometimes approvers may even skip opening an email which can lead to a delay in the approval process.
A business travel software solution can simplify this approval process by offering a single automated platform. The software allows employees to submit travel requests online. Additionally, the system displays the company's travel policies in real-time. This ensures that employees are aware of the policies and comply with them.
Once the employee submits the request, it is forwarded to the appropriate approver for review. However, if there are any discrepancies, the approver can decline the request and communicate the reason for the travel in the application itself.
Improved Policy Compliance
One of the main challenges with ensuring compliance with corporate travel policy is that employees may not be properly aware of them. Another reason why employees may not follow travel policy is if they do not understand it. This is why just attaching a document to an email and sending it to the entire company may not be effective.
Implementing business travel software can address these challenges by providing employees with real-time access to travel policies. This allows employees to easily review and understand the policies, increasing the compliance rate.
Moreover, the system does not allow the submission of out-of-policy expenses to the approver. It flags the expense report until the employee makes the necessary changes to it.
Reduced Costs
Deeper Visibility Into Employee Travel Spending
The lack of visibility into employee travel spending can lead to budget overruns and difficulties in identifying areas of cost-cutting.
Business travel software provides detailed reports of all expenses along with real-time insights. This enables managers to identify travel spending patterns and look out for any suspicious purchasing activity. Consequently, managers can apply corrective measures to reduce costs, such as changes in travel policies or setting spending limits.
Lesser Effort Required to Process Expense Reports
According to GBTA, processing an expense report manually can cost the company over $58 in resources. Further, if there are any errors in the expense report, then it can cost an additional $52. Companies process an average of 51,000 expense reports yearly and, on average, spend almost half a million dollars in correcting expense reports.
This financial drain can be reduced by switching to business travel software. It automates data entry from receipts and decreases the chances of errors in an expense report. Moreover, the cost associated with human effort is also reduced as the software automates most processes.
Access To Global Travel Inventory
Business travel software provides you access to GDS (Global Distribution System), which offers travel data from various suppliers so that you can manage your inventory efficiently. It also provides the most economical rates available and helps you in reducing costs by bundling discounts.
Automatic Fraud Detection
Business travel software integrates seamlessly with the company's travel policies, acting as a safeguard against fraud. If an employee attempts to submit inflated or fictitious expenses to get a higher reimbursement, the system flags the expense report and notifies the manager.
This early warning system allows the manager to promptly review and investigate the flagged expense. This prevents any loss of money to the company.
Enhanced Traveler Safety
Travel managers can find it difficult to implement stringent measures to ensure the safety of their employees without the support of proper tools. However, business travel software can assist you in enhancing the safety of travelers in multiple ways.
Business travel software gives managers the capability to track their employees and know their location in real-time. This way, they can ensure that their employees do not tread into high-risk regions. Moreover, in case of an emergency, they can pin the location of the employee and provide help immediately.
Further, business travel software helps in risk assessment of different locations prior to sending employees there. It also helps in enforcing travel safety policies which is crucial to mitigating risks.
Consolidated Data Management
It can be a struggle for managers to store and access travel information physically or in Excel sheets. Moreover, it can be challenging to find specific data when it is scattered across different files and folders.
However, business travel software offers a centralized platform in which you can store all travel-related data in an organized manner. The software stores data on the cloud, which you can access from anywhere as long as you have an internet connection.
In addition, travel managers can classify data according to travel dates, locations, employees, and expense categories. This makes it easy to sort and search data whenever needed.
Enhanced Traveler Experience
Business travel software enhances the traveler experience in the following ways.
Personalization
The software assesses employees' past bookings and search history to curate personalized packages for them.
Self-booking
Employees can use the software to make bookings from anywhere, at any time. Moreover, they can modify their itineraries in case of last-minute changes in plans.
Gamification
The software offers cost-saving solutions such as gamification in which a part of the savings go to the traveler when they choose a more economical travel option. This serves as a reward for the traveler.
Intuitive UI
Business travel software provides a user-friendly interface to travelers so that they can operate it with ease.
Real-time Alerts
The software keeps travelers informed of upcoming bookings and changes in flight schedules so that they stay prepared.
Expedited Reimbursements
Employees can submit their expense reports with a click of a button, and managers can approve or decline it instantaneously. This speeds up the reimbursement process.
Improved Decision Making
Without business travel software, managers do not have proper control over travel expenses. This can make it challenging to make financial decisions such as forecasting and budgeting.
The software provides access to advanced analytics, which can help you in identifying missed cost-saving opportunities, analyzing travel spending and optimizing your travel program. You can use travel data to improve the ROI of business trips, traveler wellness, and budget planning.
Seamless Data Transfer
When business travel software does not integrate with other software systems, such as finance or HR software, it can result in data silos. Data silos refer to isolated pockets of data that are not easily shareable across different departments within a company. This can lead to fragmented data and duplication of efforts.
Business travel software can easily integrate with third-party software and facilitates seamless data sharing. This helps in better collaboration and productivity of the organization overall.
Implement Business Travel Software To Improve Efficiency
To conclude, business travel software is essential in today's world to keep your travel costs in check and ensure smooth operations.
To solve this, you can use ITILITE, a leading business travel software solution. It enables you to keep track of employee travel expenses, ensures 100% policy compliance, and allows you to live-track your travelers. In addition, it provides all the benefits mentioned above.
To take advantage of these benefits yourself, submit your information, and we'll connect with you for a free demo.