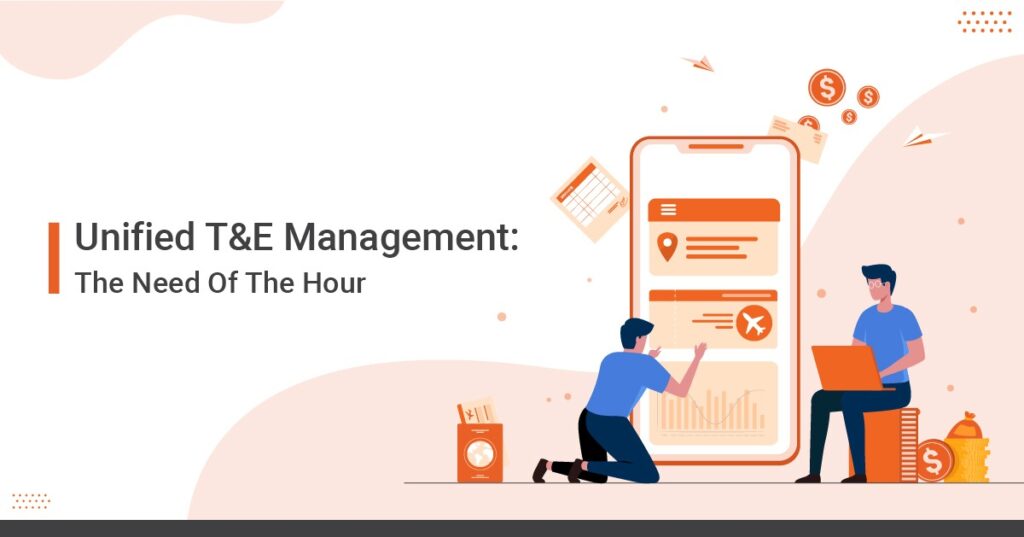 Most companies today have different software for travel and expense management. It is a big challenge for them as travel bookings happen on one platform and expense process on the other, making the whole T&E process inefficient.
Considering 70% of expenses are travel-related, having separate tools for travel bookings and expense reimbursements result in cost leakages, poor data visibility, and even leaves room for fraud. And on top of all this, it provides a broken experience to employees as well as finance managers.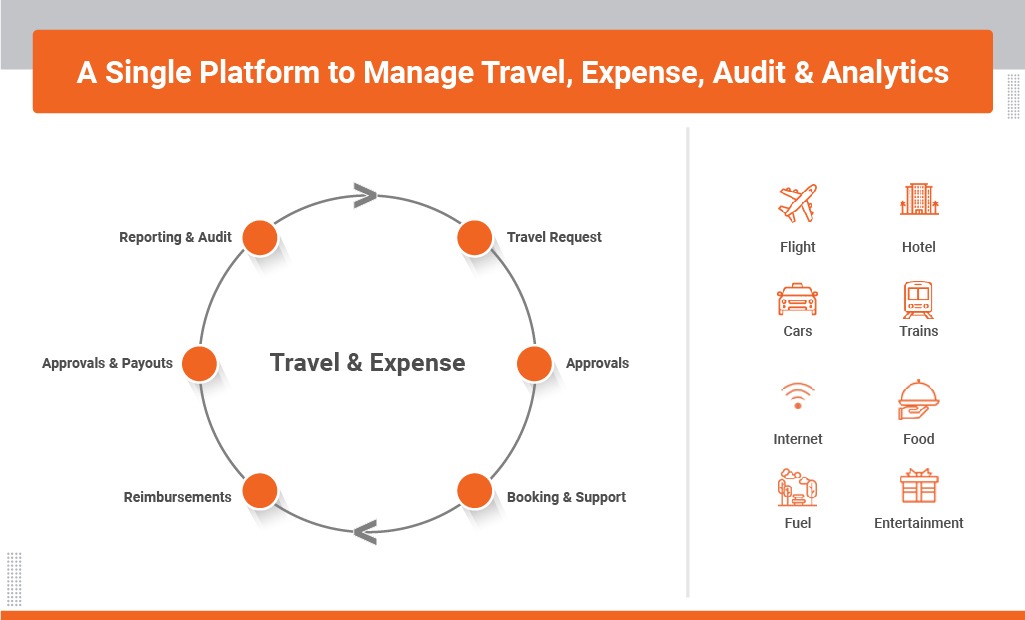 This brings us to the question – what is the right way to manage business travel & expenses? The answer is – adopting integrated travel and expense management software.
A truly integrated T&E solution will not only simplify your entire travel & expense process but also create a seamless experience for all stakeholders involved- employees, finance managers, travel managers, approvers, and the leadership.
Here is why you should unifying your travel and expense management.

Benefits of an Unified Travel and Expense Management Solution
1. Improve finance productivity
In one of our polls, we asked finance professionals about the key productivity loss areas in managing expenses, and here are the top three results:

As you can see, reconciling and auditing expense submissions tops the list with 36% votes followed by chasing employees for filing reimbursements (33% votes) and query resolution (24%). Now, all this and more can be easily automated using good T&E software. Just by automating your travel and expense management, you can increase finance productivity by 40%. Finance teams can use the time saved to focus on forecasting expenses, budgeting, and providing cost-saving in the long run.
2. Save money in multiple ways
Many companies continue to use their current segregated systems as they worry about the cost to change. But on the contrary, using an integrated travel and expense management solution can help them save more than 30% of the costs. Here's how:
If you're interested in estimating your potential savings, we recommend using a savings calculator tailored to employee expense reimbursement. Click here to access our savings calculator.
Pre Spend Control
With a smart T&E solution, companies can control travel spends even before they happen by showing policy-compliant, curated options for hotels and airlines.
Also, they can configure complex policy flows on such platforms rather than implementing a flat fee model. This easily reduces travel spends by 15%.
Rewarding Cost-Conscious Employees
With an in-built reward system on some T&E platforms like ITILITE, companies can encourage savings from employees.
When employees book a cheaper flight or when they book tickets early, companies can offer rewards to their employees. They can save anywhere from 8-12% of costs by incentivizing their travel program
Minimizing (Un)intentional Frauds
An integrated travel and expense solution ensures accurate expense filing and automatically flags off any duplicate claims, out-of-policy expenses, false claims, and more.
3. Connected data = Better decisions
Disconnected processes lead to gaps. When, as a finance professional, you don't have any visibility over the travel expenses, you can easily fall into the trap of exceeding your allocated budget.
An unified travel and expense management software solution enables you to have better visibility on end-to-end travel spend data that helps plug cost leakages such as out-of-policy spends, exception approvals, etc.
Also, you can slice & dice real-time spend data to analyze the spending behaviors of your employees and take actions accordingly.
4. Improve compliance
Your travel and expense policy defines the acceptable parameters for your employees whether it's hotels, airlines, cabs, or meals.
It makes sense, therefore, to have one platform for implementing this policy consistently across all travel & expense processes to ensure better compliance and streamlined workflows. Employees become compliant without even thinking about it.
5. Craft a great employee experience
Give your employees an amazing travel experience by integrating your T&E – one tool, one login, and one interface. They will be able to submit expense reports on the go with T&E mobile app, get approvals with the streamlined workflows for quicker processing of claims & reimbursements.
Imagine a simple snapshot of their receipts is all it takes to file the expense report. Also, they will not have to go to the finance department to get an update on their reimbursement claims again and again. They can track it themselves, from anywhere, anytime.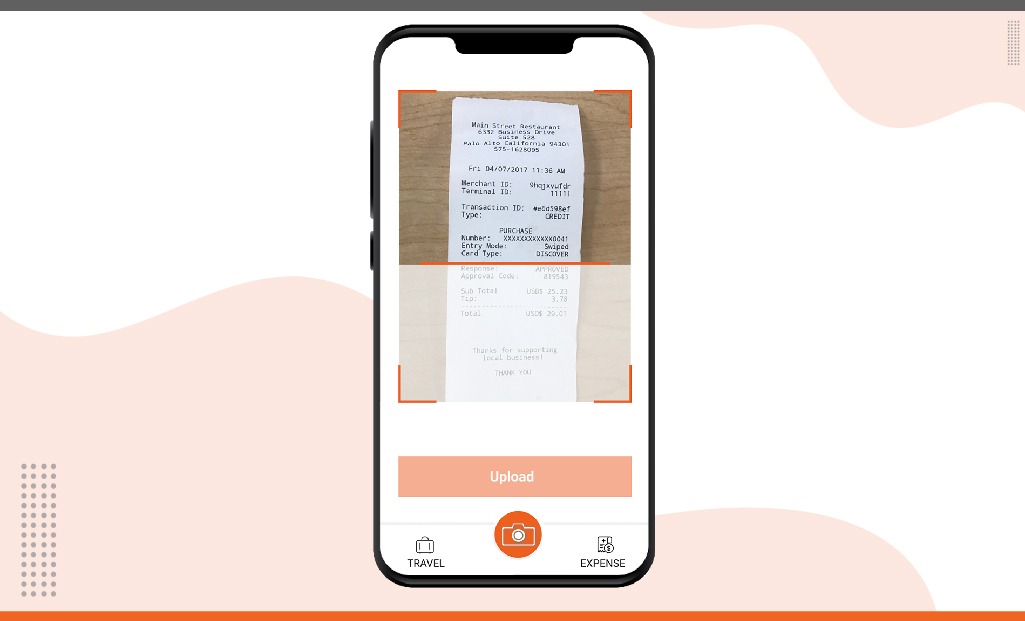 6. Get a near 100% software adoption
Anything you do to make your employees' jobs easier is good for business.
Optimizing the end-to-end travel and expense process makes everything convenient for employees. Naturally, you end up getting an almost 100% adoption rate amongst your employees for the integrated tool.
Travel Booking, Expense filing, Auditing: All at one Place 
Travel managers and the finance team need to have a cloud-based travel and expense management solution in place to provide a good experience to all stakeholders, control costs, and ensure 100% compliance.
With ITILITE's truly integrated travel and expense management solution, you get better control, visibility, compliance, and a better experience.
To know how we simplify your travel and expense process, book a free demo with our product expert today.