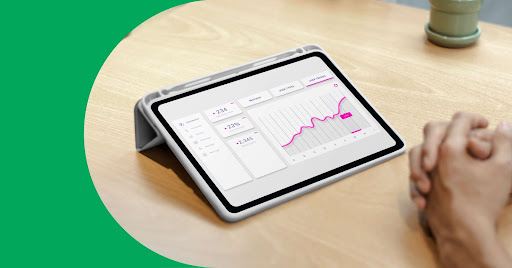 A poorly organized expense management system not only wastes the valuable time of employees but also impedes the company's progress in achieving its broader objectives. Moreover, admin tasks such as approvals and compliance checks are often overlooked when most resources are directed towards core business activities.
However, you can solve these challenges by employing expense management software. The best expense management software streamlines the entire expense management process, removing any bottlenecks within the system.
Here are 6 major advantages of opting for the best expense management software.
Streamlined Expense Workflows
Managers face a number of issues in the expense approval workflow. Sometimes they may face approval overload, where they have an overwhelming number of approvals to address. This can be due to a high volume of expense claims or a disorganized system that makes it difficult to manage and prioritize approvals. Other times certain approvals may require multiple individuals to approve a single claim, leading to coordination issues.
The best expense management software automates the entire approval process. Employees can file their expense reports on the software, and the system automatically sends the request to the appropriate approver based on the hierarchy set up within the system. If senior approvers are required, the request is forwarded accordingly.
Further, the system sends reminders to the approver on their phone or other devices to review and approve expenses in real time. Once the approver approves the expenses, the finance team can view the file on their dashboard for reimbursement. As a result, managers are able to handle claims hassle-free, and employees get timely reimbursement.
Enhanced Policy Enforcement
Ensuring compliance is a big challenge when it comes to expense reporting. When employees have to report expenses manually, there are high chances of errors. Moreover, it becomes difficult for HR and finance teams to verify the reliability of these reports without an automated system in place.
Expense management software provides a solution to these challenges. It allows managers to configure rules and policies based on which it cross-checks expenses.
When an employee submits an expense report, the system flags expenses that do not comply with policies. This way, the software verifies the expenses before forwarding them to the manager. Ultimately, it reduces the burden on managers to manually review each expense, saving time and resources.
Optimized Financial Decisions
As a finance manager, you understand the importance of an expense database. However, what is truly invaluable is the ability to dissect and interpret that data to optimize your finances.
Merely looking at the data does not provide insights on which steps to take in order to cut costs and enhance financial performance. This is where the best expense management software comes in.
The software not only provides real-time data presented through intuitive graphs and charts but also equips you with tools to analyze and interpret that data effortlessly. One such tool is the virtual travel consultant (VTC).
A VTC allows you to compare key metrics against companies within your industry. As a result, it enables you to understand the effectiveness of your expense processes and identify areas for improvement.
In addition, the virtual consultant provides step-by-step guidelines as to how managers can implement the changes. By using the insights provided by VTC, managers can drive the overall financial growth of the company.
Decreased Errors
Manual methods of expense management involve paper forms and spreadsheets. If you are currently relying on these methods, you must be familiar with the potential for human errors in the process. Such errors can have major consequences, especially when it comes to tax and legal liabilities.
These inaccuracies can occur at various stages, such as when employees submit expense reports or managers input data into spreadsheets. These errors not only impact financial accuracy but also take up a lot of time and resources to be rectified. In fact, according to GBTA, companies spend nearly half a million dollars and about 3,000 hours each year fixing errors in expense reports.
The best expense management software simplifies this process. Instead of relying on employees to input data manually, the software extracts it directly from receipts and stores it on the cloud. This ensures an accurate record for expense tracking.
Improved Visibility Into Spending
Relying on traditional methods of expense management often falls short of providing real-time data insights. This makes it challenging to make timely decisions, such as preventing violations or identifying cost-cutting opportunities.
The best expense management software offers real-time visibility into employee spending. Moreover, you can get these insights even before employees complete their business trips.
The software typically includes a user-friendly dashboard that consolidates employee expense data and presents it visually through interactive graphics. You get to access KPIs, such as company spending, the average approval time for expense reports, the highest spenders, etc. This way, you can make better financial decisions, such as forecasting budgets.
Enhanced Fraud Prevention
In an attempt to get higher reimbursements, employees often try to manipulate their expense claims by inflating the amounts. According to a recent report by ACFE, a typical fraud case lasts 12 months before detection and causes a median loss of $117,000.
Since the finance team is usually burdened with expense claims, they may overlook such well-disguised false claims made by trusted employees. Unfortunately, once the funds have been disbursed, recovering them becomes a challenging task. Moreover, if auditors come across suspicious entries, it raises concerns and prompts further investigation.
The best expense management software can be customized to align with the firm's expense policies. You can apply specific guidelines to the software for validating expense claims. This way, the software can identify fictitious, inflated, or other fraudulent expenses.
Furthermore, managers can establish the consequences for submitting out-of-policy or false claims. This approach ensures that employees adhere to approved spending limits and avoid unauthorized expenses.
Opt For The Best Expense Management Software
Effective expense management is crucial for the smooth operation and growth of your expanding business. While there are numerous options available in the market, it's important to choose the one that best suits your needs.
One such exceptional solution is ITILITE, an advanced cloud-based expense management software. With its comprehensive features and user-friendly interface, ITILITE automates the entire expense reporting process, ensuring policy compliance.
ITILITE also offers a virtual travel consultant with the software so that you can easily save money. By choosing ITILITE, you not only streamline your processes but also gain a strategic partner dedicated to your financial success.
To experience the benefits, book a free demo with us.