How Does Travel Manager Software Optimize Travel Management?
Over the years, business travel has helped companies develop and maintain good relationships with their clients, business partners, and stakeholders. Therefore, it is not surprising that it is making a speedy recovery in the post-pandemic world.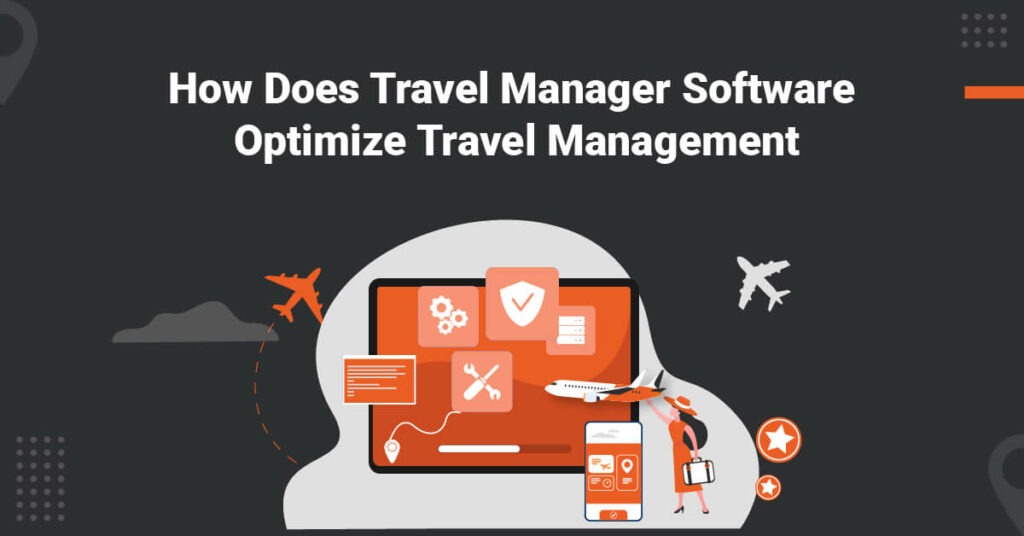 With business travel almost back to normal, companies and travel managers are looking for various ways to optimize their corporate travel management process. This has led to increased adoption of travel manager software, and the market is expected to grow by 2.85 Bn. by 2024. 
If you, as a travel manager, want to optimize your business travel management process, then travel manager software will help you do that. Travel manager software is a solution that helps you plan, manage, track, and analyze your business travel process.
Let us see how travel manager software optimizes the travel management process:
1. Helps You Get The Best Deals
When an employee raises a travel request for their business trip, the first thing that is bound to cross your mind is how you can reduce your trip costs.
Hence, as a travel manager, you must constantly look for good hotel and flight deals to optimize your budget while keeping the employees satisfied. For that, you have to spend a lot of time browsing through various third-party websites. And if many employees have to travel around the same time, this process becomes hectic.
You can overcome these issues with travel manager software. The software providers partner with trusted hotel, flight, and cab vendors to give you contracted rates at the best prices. Moreover, the best travel management software uses a GDS (Global Distribution System) for hotel and flight inventories. This gives you access to Low-Cost Carriers that help you save money on every booking.
2. Improves User Adoption
Another major challenge travel managers face is improving user adoption. User adoption can only be improved when user experience improves. If the software is complicated to use, employees will find it hard to use and navigate. Therefore, they may not rely on this technology to book their trips.
A good travel manager software offers an easy-to-use user experience. The employees can book, track, and change the travel itinerary on the same platform without much effort. Moreover, the software that uses AI can recommend customized booking options for employees, leading to faster bookings. 
3. Provides 24/7/365 Travel Support
During a business trip, business travelers need to travel to various domestic or international locations. During these times, they may face challenges such as hotel services, transportation facilities, visas, or travel insurance. They can also face other issues, such as delayed flights, bad weather, or civil unrest. During such times, travel managers must provide travel support, especially when employees travel internationally.
With travel manager software, you can quickly solve these issues. The best travel manager software providers also offer the services of a travel management company. Hence, they can provide employees with 24/7/ 365 business travel support in times of emergency.
The employees can contact the support team via multiple platforms, such as chats, emails, and calls, when they are in trouble. The software solution also comes with AI-enabled customer service chatbots. The chatbots handle urgent questions and provide support even beyond working hours.
Moreover, the best travel manager software solutions help you keep track of employees and provide real-time notifications in case of alerts in a particular area. This way, travel managers can provide the necessary help to business travelers.
4. Provides Self-Booking Option for Employees
Generally, travel managers get multiple travel requests from multiple employees while booking business trips. You must consider every employee's choices and preferences, look up various third-party websites for flights and hotels and go through thousands of options before choosing the right one. This traditional method of booking is not only tedious but also very time-consuming.
Travel manager software offers a corporate travel booking platform to empower employees with a self-booking option where they can book their business trips. On a single screen, employees get handpicked personalized choices according to their preferences from a vast inventory of flights and hotels.
This means you don't need to book travel for your employees, saving much of your time.
5. Reduces Travel Costs
Reducing travel costs is essential for travel managers as they must ensure the trip doesn't exceed the company's budget. However, employees often tend to spend more than necessary.
For instance, some employees raise travel requests one or two days before their business trip commences. During that time, the flight prices will be costly. Additionally, unmonitored expenses during the trip, such as meals and other incidental expenses, can also contribute to increased costs.
Travel manager software can help you solve this problem with a virtual travel consultant. A virtual travel consultant like ITILITE Mastermind provides practical data-driven insights and recommendations to cut down on your travel costs and optimize your travel management process. The AI analyzes employees' previous travel data and collects information from external industry data from which travel managers can know how much they can save. 
Moreover, some travel manager software solutions offer incentives to employees while booking. When an employee tries to book a business trip, they get multiple booking options as per the company's travel policy. The employees who choose the most cost-effective option get a part of the savings as a reward. This helps companies save money while rewarding employees.
Additionally, the software suggests the measures travel managers need to take to maximize savings to reach their T & E goals. 
6. Ensures Travel Policy Compliance
Policy compliance is one of the major challenges travel managers face. Employees often tend to violate the travel policy. This mainly happens because they get confused as the guidelines are unclear or difficult to understand. Another main reason for policy violations is that they cannot view them in real-time while booking or making an expense report.
Travel management software can help you ensure better policy compliance. You can configure multi-level granular policies based on departments, trip destinations, employee levels, airlines, etc.
The employees can view these policies in real-time at the time of booking and, hence, avoid any policy violations. Moreover, they also get real-time notifications if any out-of-policy expense is made while traveling. 
7. Provides Employee Safety
Post-pandemic, employee safety has taken center stage in talks related to business travel. According to Amadeus, 84% of business travelers only confirm they want to travel if proper safety protocols are followed.
Moreover, when female employees travel, the risks associated with them are much higher than their male counterparts. As per GBTA, 83% of female business travelers report safety concerns. Hence, it becomes essential for a travel manager to provide business travelers with the correct information and tools to ensure their safety.
A good travel manager software offers employees safety features like access to live locations, safe hotel tagging, live notifications, and alerts. Travel managers can also track their employees' exact location using this software. This way, you can ensure employees' safety even in unfamiliar destinations. 
Moreover, the software providers offer 24/7/365 support to be at the beck and call of employees to ensure employee safety.
Additionally, you can hand over a traveler risk assessment checklist to your employees to analyze the associated risks before they go on a trip. Here's a checklist for you.
8. Advanced Travel Analytics
Travel managers often need to track significant travel KPIs, such as department-wise spending, employee promoter score, policy violations, expense per trip, etc., to identify bottlenecks and take corrective actions to optimize corporate travel management. And for this, you will need travel data which you can get from travel manager software.
Modern travel manager or company travel software offers advanced travel analytics by compiling all the travel data on a single dashboard. The customized dashboards allow travel managers to access real-time travel data effortlessly.
For instance, you can see which airlines are most preferred by the employees and try to get better deals and discounts next time employees travel. It also offers custom reporting for various departments based on their requirements.
Therefore, travel manager software helps you make insightful decisions to accomplish your travel goals. 
9. Integrates With Third-Party Integrations
If your company is using the traditional method of using spreadsheets or paper-based methods, integrating it into various systems can get difficult. You have to retrieve the data and upload them into other systems manually. And, if you need to modify the data, you must do it on all platforms, which is a tedious process.
Therefore, it becomes essential that you integrate your travel management system with accounting solutions, ERP, HRMS, etc., for smoother data workflow.
A SaaS-based travel manager software can easily integrate with various third-party applications to facilitate data synchronization. For example, travel managers need not extract employee data from the HRMS tool. The data gets automatically populated in the software when any detail is updated on the HRMS.
This process improves efficiency as you don't manually need to collect data from other departments.
10. Improves Productivity
Manual methods of managing travel can be quite taxing and cumbersome. For instance, you must manually approve the travel itinerary or request. This process can be hectic if there is any error. You have to send multiple emails back and forth, add and delete data and create spreadsheets for all this data. And in the long run, this method becomes very inefficient and tedious.
A unified travel management solution can improve your travel management process by automating repetitive tasks like data transfer and travel approvals. This way, you can focus on other, more important tasks. This will help improve your productivity and save time and money. 
Switch To Travel Manager Software Now
As business travel is almost back to normal, travel managers must optimize their travel management process. A travel manager software ensures policy compliance, provides advanced travel analytics, cuts travel costs, and helps you get the best deals on flights and hotels, among many others.
ITILITE's SaaS-based travel manager software provides you with a lightning-quick booking system, 24/7/365 business travel support, virtual travel consultant, travel analytics, and many more.
Get a free demo of ITILITE to try the features yourself.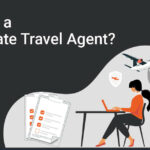 Next article
What is a Corporate Travel Agent?