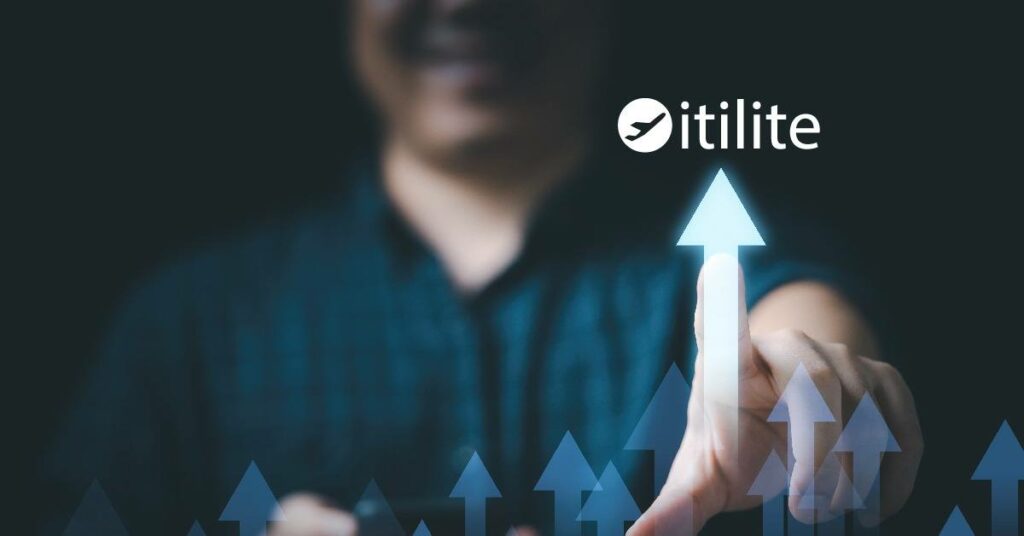 Corporate travel is essential for companies to expand and conduct global operations. But handling corporate travel arrangements can be a time-consuming task for travel managers.
However, with ITILITE, you do not have to worry about complicated travel planning or keeping track of KPIs. This platform simplifies the entire process and boosts efficiency like never before. Its intuitive interface is designed to take into account the needs of modern travelers.
In this blog, we'll explore the top 10 features ITILITE offers that are a must-have in a corporate travel management platform.
1. Online Booking System
A corporate travel management platform should allow your travelers to book their tickets online. The platform should have an intuitive interface so that travelers can make their bookings quickly.
Moreover, the corporate travel management tool must provide access to an extensive inventory of flights and hotels sourced from GDS or directly from suppliers. The flight options should include full-service carriers and low-cost airlines, and the hotels should be highly rated and optimally priced.
The platform should also offer exclusive deals, discounts, and negotiated rates to encourage cost-saving. These rates can be based on corporate agreements or partnerships, resulting in more affordable travel options for the organization.
In addition to flights and hotels, the platform should offer various transportation options, such as rental cars. This allows employees to plan their entire journey from arrival to departure seamlessly.
To further enhance the traveler experience, the platform can use past travel data and preferences to create personalized packages.
2. Configuration of Travel Policies
The corporate travel management platform should also allow you to configure policies according to the company's requirements. You should be able to set and modify rules and restrictions for business trips, such as:
Budget Guidelines: You should be able to set limits on the allowable amounts for flights, hotels, and rental cars to stay within the company's budget.
Advance Booking Rules: You should be able to set rules regarding how many days in advance employees should book their travel.
Travel Class: You should be able to set rules for the class of travel (economy, business, or first-class) that employees can book based on their job role. 
3. Customizable Approval Workflow
Some companies require their employees to get pre-trip approvals, either for all trips or only when their bookings fall out of policy. This creates a need for a customizable approval workflow.
A customizable workflow means that the platform should allow you to set different approvers depending on the cost of the trip, department, etc. This ensures that the request is directed to the right person in charge.
Further, it is beneficial if the platform sends alerts whenever the approver gets a new request. This way, they do not miss out on reviewing any request and avoid any delays.
4. Traveler Management On a Single Dashboard
A business travel management dashboard allows you to securely store and manage traveler profiles. This includes personal data, contact details, and documents.
You can use this dashboard to easily view and organize upcoming and past trips for employees. The dashboard provides a clear summary of trip dates, flight details, and hotel reservations. This can help you in effortlessly monitoring and coordinating travel plans.
Further, any changes to travel arrangements, such as flight delays, are instantly updated on the dashboard in real time. This allows you to make timely adjustments to ensure a smooth experience for all employees.

5. Automatic Policy Compliance
Another important feature that a corporate travel management platform should offer is automatic policy compliance. This feature allows the platform to verify whether the travel plans comply with the travel policies.
It checks multiple aspects, such as travel class, trip duration, and maximum allowable expenses. With automatic policy checks, employees receive instant feedback on their travel requests, allowing them to make changes before finalizing their plans.
To simplify the process, some platforms like ITILITE show in-policy and out-of-policy packages in different tabs when the employee is making bookings.
In case a travel request falls outside of policy, the platform alerts the relevant approver to review the booking and either grant or deny approval based on the situation. This significantly reduces the need for manual reviews, saving time and effort.
6. Advanced Data Analytics
The corporate travel management platform that you choose must provide you with advanced data analytics. This will help you make intelligent decisions about travel budgeting in the future.
The fundamental pillars of analytics that your travel platform must offer are reports and dashboards.
With advanced platforms like ITILITE, you get a compilation of the entire travel data in the form of standard and custom reports and a dynamic dashboard for free.
With the help of this data, you can optimize your travel program by tracking travel expenses in real time, reducing travel costs, and improving the ROI of each business trip.
Additionally, it allows you to measure KPIs such as number of last-minute bookings and policy compliance rates. You can also benchmark these KPIs against industry standards. This can provide you with a clear understanding of how your travel program performs in comparison to other companies in the same industry.
To take it a step further, ITILITE also provides in-depth insights with the help of the world's first virtual travel consultant- Mastermind.
Mastermind gathers and analyzes historical travel data, conducts industry benchmarking, and provides a step-by-step action plan to fix all the cost leakages in the travel program.
7. Mobile App
A mobile app is a crucial feature of a corporate travel management platform. It provides travelers with the convenience to manage their travel-related activities on the go.
The app enables travelers to make bookings for flights, hotels, and car rentals directly from their smartphones. They can view available options, compare prices, and make reservations instantly.
Further, with a mobile app, travelers can receive real-time alerts regarding their travel plans. In addition, they can also use the app for easy access to travel support in case of delays or disruptions.
8. Travel Risk Management
you with capabilities that help you identify, assess and mitigate potential risks that travelers may face during their trips.
For this, the platform should ensure compliance with corporate travel policies related to safety and risk management. Further, it should include traveler tracking features that allow you to know the whereabouts of their travelers in real time. This helps during emergencies so that you can provide support and assistance immediately.
9. Seamless Integration With Third-party Apps
The travel management platform should be compatible with the pre-existing third-party apps you use in your day-to-day functioning, such as HRMS, ERP, accounting, and expense management software. This allows for a seamless transfer of travel-related expense details.
As a result, it eliminates the need to manually enter expenses. This reduces any chances of errors and saves time.
Further, travelers can track and capture expenses as they incur them using the platform's mobile app or web portal. This streamlines the reimbursement process. As expense data transfers to expense software in real-time, finance teams can quickly process and reimburse travel expenses, improving the overall turnaround time.
Providing travelers with 24/7 travel support at no additional cost is an important value-added service offered by your travel partner. With around-the-clock support, travelers can quickly reach out for help when facing travel disruptions, even beyond business hours.
Plus, travelers may be traveling across different time zones or in regions with limited access to local support services. 24/7 travel support allows travelers to get assistance no matter what time zone they are in.
Knowing that they have 24/7 access to support provides travelers with a sense of security. It reduces stress related to travel uncertainties, allowing them to focus on their objectives during the trip.
Leverage ITILITE's Features to Improve Corporate Travel Program
In conclusion, ITILITE stands out as a game-changing corporate travel management platform. The platform empowers businesses to streamline travel processes and elevate the overall travel experience for their employees.
With ITILITE, you get access to a vast inventory encompassing over 470 airlines and more than 1 million properties. You also get access to 24/7/365 live customer support available on calls, chats, and emails with an industry-leading response time of 10 seconds.
To know more about the benefits we offer, book a free demo today!