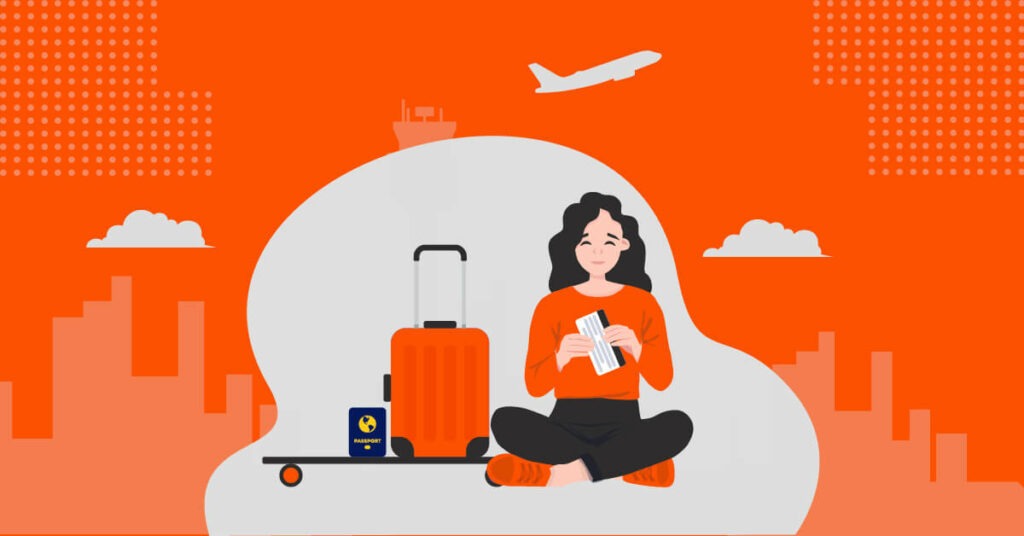 Corporate travel is one of the essential components of most organizations. Although corporate travel is necessary from a business perspective, it can be a very stressful experience for employees.
They have to travel continuously for long hours, work round the clock, attend multiple meetings and conferences, and interact with various clients in order to meet their travel goals. With so much on their plate, employees can feel exhausted, which impairs their job performance.
Therefore, it becomes necessary that travel managers create a positive corporate travel work culture for their employees. Positive corporate travel culture is crucial for your company's success and business travel management. This results in enhanced employee satisfaction and better business outcomes.
Below are some of the ways how travel managers can ensure a positive corporate travel culture for their employees:
1. Provide Travel Policies with Clear Guidelines
The first step to fostering a positive corporate travel culture is providing employees with a detailed corporate travel policy. Your travel policy must outline clear rules and guidelines of corporate travel.
As a travel manager, you must also communicate the policy clearly and effectively to employees. You must ensure employees know the partner airlines/ hotels, the booking procedure, and expense filing deadlines, among others.
You should also communicate any information regarding the company's reimbursement policies. This avoids misunderstandings or confusion between you and your employees. You can provide them with travel management software so they can access travel policies and guidelines in real-time.
2. Allow Flexibility in the Itinerary
Corporate travelers may have to face sudden changes in their travel schedules. These changes could be due to flight delays, rescheduling of business events, bad weather, etc. Therefore, travel managers must allow some level of flexibility to employees. When there is flexibility, employees can modify their travel itineraries accordingly.
A better way to do this is by implementing a flexible travel policy that allows employees to make any last-minute changes to their flight and hotel booking. When you make travel itineraries flexible, employees feel less stressed and anxious. This, in turn, enhances their travel experience.
Checkout this travel itinerary template you can give to your employees.
3. Prioritize Employee Safety 
According to a report, 63% of business travelers changed their travel arrangements because they felt unsafe. When employees travel to various destinations, especially internationally, they face certain situations that can affect their safety. 
It can be getting stuck due to bad weather, facing civil unrest, or getting mugged. Also, female business travelers are more prone to safety risks than their male colleagues. Therefore, as a travel manager, you must prioritize employees' safety and comfort. 
You can do this by ensuring that corporate travelers have access to safe travel options. These include accommodations, transportation, and other travel arrangements. 
A better way to ensure travelers' safety is by hiring a travel management company (TMC).  The TMC uses travel management software with safety features such as live traveler tracking, safe hotel tagging, and 24/7/365 business travel support. The support team of the TMC provides instant support through various channels such as chats, emails, and phone calls in case of any emergency.  
4. Consider Corporate Travelers' Preferences
There may be multiple employees who go on business trips regularly. However, different travelers may have different travel and amenity needs. While some may prefer a window seat on a plane, others may have certain dietary restrictions. 
Corporate travelers need a personalized travel experience to have a seamless trip and consequently enhance their productivity levels. Therefore, it is essential that travel managers consider employees' preferences and requirements before booking a trip. 
Therefore, it is essential that you consider employees' preferences while planning a business trip. You can also opt for a corporate booking tool that provides corporate travelers with personalized booking options. 
With this tool, they can make all the travel and stay arrangements on a single platform. Employees can choose flights and hotels of their choice without having to browse through various third-party websites. 
5. Encourage Work-Life Balance
Going on business trips can be very exhausting and emotionally draining. Corporate travelers are away from their homes in a new environment. Amidst all the continuous travel and work, they may not get enough personal time. Hence, employees can feel overwhelmed and burnt out. 
Therefore, travel managers must encourage employees to have a work-life balance on a business trip. You can offer flexible work schedules or make arrangements to help balance their work and personal life. 
Moreover, travel managers can modify travel itineraries to accommodate business travelers' needs. You can include extending their business trips to indulge in bleisure travel activities, explore the destination, or even meet their friends. 
6. Recognize and Reward your Travelers
Another important way to foster positive corporate travel culture is to recognize and reward corporate travelers for their efforts and hard work.  You can do this by appreciating their achievements during business travel or giving them gifts. This helps boost employee morale. 
Recognizing and rewarding corporate travelers creates a sense of trust and mutual understanding. This, in turn, contributes to a positive organizational and corporate travel culture. 
7. Provide Business Travel Wellness Support
During a business trip, employees have a lot on their plates. While juggling between multiple tasks, they forget to have their meals on time, drink sufficient water, and exercise. 
Because of such habits, they tend to feel physically exhausted and mentally drained, impacting their productivity. 
Therefore, travel managers must always provide business travel wellness support to corporate travelers. You must encourage your employees to form healthy habits, such as:
Including fruits and vegetables in their meals and drinking at least 4-5 liters of water daily. 
Booking hotels that have fitness centers, such as a gym, so they can exercise before they begin their day or after work. 
Downloading wellness applications such as meditation, reminders to drink water, tracking food and drink calories, etc. 
Ensure the Best Travel Experience for your Corporate Travelers
Although business travel seems exciting, continuous traveling and working can stress and exhaust employees. Therefore, as a travel manager, you must follow the tips mentioned above, which can help foster a positive corporate travel culture.  
A better way to do this is by using ITILITE's travel management platform that helps reduce employee stress, enhances the business travel experience, provides 24//7/365 business travel support, and more. With ITILITE, employees can also book their own trips with a self-booking option, allowing them to book flights and hotels as per their choices. 
Schedule a free demo with ITILITE to know more about our advanced features.