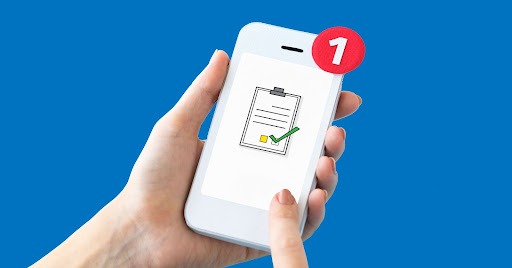 If you run a mid-sized company with multiple employees going on work trips, managing business travel can be quite a hassle. Hence, you should onboard a right travel management company (TMC) to help manage all the activities. However, with so many TMC options available in the global market, it might be hard for you to choose the best one.
Hence, in this blog, we bring you some ways to help you select the right TMC for your mid-size company.
1. Define your Travel Management Needs
Before you embark on the search for the best TMC, the first step is to assess your company's unique travel requirements. You should have a clear understanding of your travel requirements to ensure that the TMC aligns with your specific needs and can effectively support your travel program. Some of the critical aspects that you must consider while defining your travel management needs are:
Travel Volume
Assess the volume of travel your company typically handles. Determine whether you have a high frequency of travel or if it varies seasonally or based on specific projects. This will help you understand the level of support and resources you will require from a TMC.
Destinations
Consider the locations your employees frequently travel to. Do your employees travel both domestically and internationally? Are there any specific regions or countries that are important for your business? This information will help you evaluate whether the TMC has the expertise and global reach to handle your travel needs effectively.
Traveler Experience
Assess the level of importance you place on the traveler experience. Do you want the TMC to prioritize personalized itineraries, airport transfers, or visa processing services? Consider any specific requirements or preferences you have to ensure that the TMC can meet the expectations of your employees.
By thoroughly evaluating these aspects, travel managers can create a comprehensive overview of the company's travel management needs. This will serve as a foundation for assessing potential TMCs and ensuring they meet your specific requirements.
2. Evaluate Industry Expertise
Making business travel arrangements is not as easy as it sounds. Travel managers must be able to accommodate any last-minute changes, be aware of the industry's current trends and practices, and have multi-destination travel plans, among other things. But handling all this single-handedly can be challenging and overwhelming.
Hence, while you select a TMC for your mid-size company, you must thoroughly understand their industry expertise. The TMC should deeply understand your industry's unique travel requirements, challenges, and regulations.
You can keep in mind the following factors while evaluating their industry expertise and knowledge:
Understanding the Challenges of the Travel Industry
Different companies have different business travel challenges. It could be adhering to a specific country's travel guidelines or handling travel expense fraud. Therefore, you should evaluate whether the TMC has experience dealing with these industry-specific challenges and whether it can provide tailored solutions.
Compliance and Regulatory Knowledge
Many companies have strict regulations and compliance requirements regarding travel. As a travel manager, you must ensure that the TMC understands your company's regulations and can provide guidance to ensure compliance. For example, your finance department may have strict travel expense reporting and documentation rules. Verify that the TMC has experience working with companies in your industry and is well-versed in the relevant regulations.
Staying Up-to-date with Industry Trends
The business travel industry is continuously evolving. There are new trends that come up every now and then. You must ensure that the TMC you select profoundly understands the business travel industry and stays up-to-date with the latest industry trends and practices. The TMC should also be able to provide insights based on their extensive industry knowledge and experience.
By evaluating the TMC's understanding of industry-specific challenges, you can select a TMC that is well-equipped to support your mid-size company's travel management requirements.
3. Look for a Robust Travel Management Platform
Technology plays a vital role in travel management in today's digital age. Hence, when selecting a TMC for your mid-size company, it's crucial to evaluate its technology capabilities and the quality of its travel management platform. The TMC should offer a robust travel management platform that provides a seamless booking experience, access to real-time travel information, and comprehensive reporting and analytics.
Here are some of the points to keep in mind while looking for a robust travel management platform in your TMC:
Seamless Booking Experience
A reliable TMC should offer a user-friendly and intuitive booking experience for travel administrators and employees. The travel management platform should have a clear and easy-to-navigate interface so that you can search quickly and book flights, hotels, car rentals, and other travel services. You should also evaluate the platform's ease of use and ensure it aligns with your company's preferences and requirements.
Real-time Information
TMC's travel management platform should provide access to real-time travel information, such as flight statuses, flight delays, and weather updates. This helps your business travelers stay informed and modify their plans accordingly. You must also confirm that TMC's platform integrates with reliable data sources to ensure accurate and up-to-date information.
Mobile App Capabilities
In this digital era, a mobile application for using anything is crucial. Hence, during business travel, it is without a doubt that employees will rely on smartphones for travel management. Thus, you must ensure that TMC's travel management platform has a mobile app. The app should offer the same functionality as the desktop version, allowing users to book travel, access itineraries, receive notifications, and contact support while on the go. You can also check the app's user ratings and reviews to gauge its reliability and usability.
Integration with Other Systems
Evaluate the TMC's ability to integrate its travel management platform with your existing systems, such as expense management software, HR platforms, or travel policy compliance tools. Seamless integration eliminates the need for manual data entry, streamlines processes, and improves data accuracy. Discuss integration options with the TMC and ensure they meet your specific requirements. Evaluating a TMC's performance quality is crucial to ensure a seamless and efficient business travel management process.

4. Don't Forget Cost Savings
Managing and saving costs should be a top priority for your mid-sized companies. The TMC you invest in should offer cost-saving strategies and must be able to negotiate corporate hotel rates and airlines and book in advance.
Some top TMCs like ITILITE offer advantageous cost-saving possibilities. They have an extensive collection of flights and hotels obtained directly from the Global Distribution System (GDS). As a result, you are provided with the opportunity to select the most economically favorable choices.
Additionally, ITILITE also leverages its travel management software and virtual travel consultant. The travel software incentivizes your employees to choose the most cost-effective options. On the other hand, its virtual travel consultant Mastermind uses Artificial Intelligence and predictive analysis to analyze your travel data and suggests where you can save more by comparing it with the industry standards.
5. Must Provide Round-the-Clock Travel Support
When employees go on their business trips, they will require 24/7/365 business travel support .They will need help with hotel services, visas, travel insurance, and transportation facilities. Moreover, they may face some out-of-the-ordinary troubles, such as political unrest or natural calamities. This can contribute to unpleasant business travel experiences .
Therefore, you should choose a TMC that provides round-the-clock business travel support via various channels such as chats, calls, and emails. It should also track your travelers in real time. And if your employees are stuck anytime, anywhere, they should be able to rhea out to the support team of the TMC, even after post-working hours.
6. Consider Travel Policy Compliance
For most companies these days, having their employees comply with their travel policies has become a big challenge. This is especially because employees have varying preferences and find it difficult to review the policy when booking flights and hotels. And for a mid-sized company like yours, ensuring travel policy compliance is crucial to avoid any cost leakages.
Your TMC can help you ensure travel policy compliance. Some of the best TMCs, like ITILITE, use travel management software that lets you configure multi-granular policies based on employee type, no. of employees, department type, and travel destination, among others.
Hence, when your employees book a business trip, they get real-time policy visibility. This prevents them from making any out-of-policy expenses or bookings. Moreover, the employees and approvers are notified if any out-of-policy bookings are made.
7. Check the Pricing Model
When choosing a TMC, it is important to consider your company's travel budget as a significant factor. Therefore, selecting a TMC with a pricing structure that will help you maximize savings is important. There are multiple pricing structures prevalent in the current market. For instance, some TMCs offer a subscription model that requires a monthly/annual payment. However, the main setback of such models is that you must pay for the system even if you are not using it.
But modern TMCs like ITILITE charge a single, clean fee per trip. This model is called a pay-as-you-go model or per-trip fee model. It is the most cost-efficient pricing model because you only pay when your employees travel. Moreover, no hidden charges drive up the business trip cost, and you get greater budget predictability.
Invest in the Right Travel Management Company
Selecting the right travel management company is crucial for mid-size companies aiming to optimize their corporate travel program. By considering the points mentioned above, you can make an informed decision that aligns with your company's unique needs and goals. Remember that choosing the right TMC is an investment in efficiency, cost savings, and an enhanced travel experience for your employees, ultimately contributing to the overall success of your organization.
If you are still on the hunt for the best TMC for your mid-sized organization, then look no further than ITILITE. ITILITE's travel management platform helps you manage your travel volume, ensure policy compliance, provide 24/7/365 business travel support, a virtual travel consultant, ensure a seamless business travel experience for your employees, and many more.
To get a first-hand experience of ITILITE, get a free demo now.