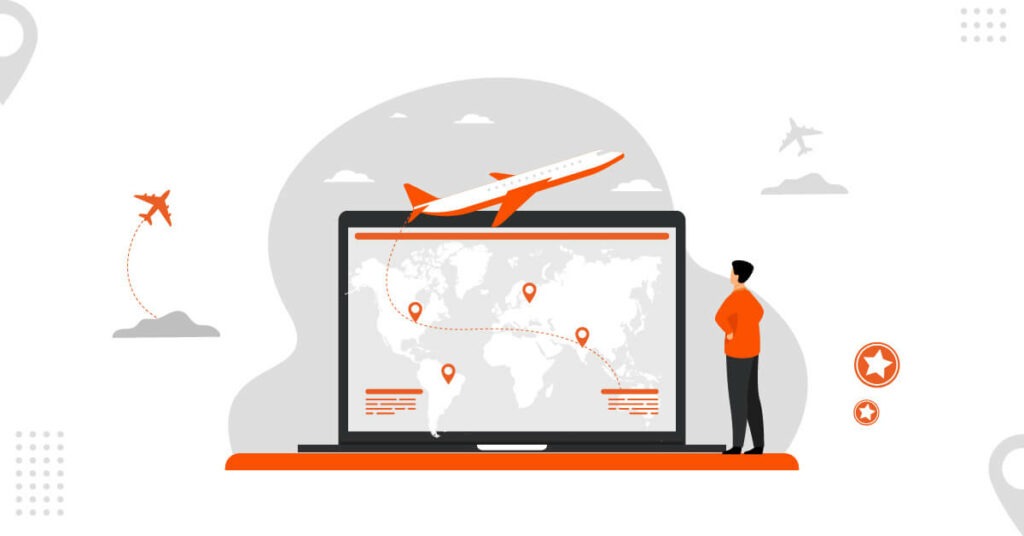 When it comes to streamlining travel management, technology solutions such as travel management platforms are often the go-to choice. However, since there are various options available, selecting the right platform is crucial as it can directly impact your travel program.
Travel managers strive to optimize travel processes, and choosing the wrong platform can result in issues and bottlenecks. On the other hand, the right travel platform plays a pivotal role in ensuring the efficiency of the travel program. It can save time, reduce costs, and enhance the overall travel experience for employees.
In this blog post, we will explore the importance of choosing the right travel management platform and its impact on your travel program.
Cost Savings
It's important to choose the right travel platform so that your travel program operates in a cost-effective manner. One way it can help you in saving costs is by providing access to a global travel inventory. The inventory allows you to compare and choose the most economical rates for your travel needs.
Moreover, many travel management platforms have partnerships with travel chains so that you get access to higher discounts than companies usually would. In addition, the platform automates processes that require significant time and effort. This reduces expenditure on human resources.
A travel management platform can also save your company money through gamification. This approach rewards employees who choose more economical travel packages by giving them a portion of the savings.
Increased Compliance
Selecting the right travel management platform for your business can greatly increase compliance. There are two key ways in which you can achieve this.
Firstly, a robust platform displays travel packages that comply with your company's travel policy while also showing out-of-policy options in a separate window. This allows employees to see in-policy options in real-time and make decisions accordingly.
Secondly, the travel management platform can automate the detection of out-of-policy expenses. You can configure the platform to integrate your company's travel policy as rules. Then, it automatically flags any expense report that does not adhere to the policy. This allows for the timely detection of policy violations and alerts the approver, who can then take corrective actions as needed.
Improved Efficiency
A travel management system can greatly improve the efficiency of your company by automating manual tasks. With this platform, employees submit travel requests online, which are forwarded to the approver directly. This eliminates the need for manual routing, reducing any delays.
Additionally, the travel management platform offers a user-friendly interface that makes it easy for employees to book flights, hotels, and car rentals with just a few clicks. This intuitive process saves time and effort for employees, allowing them to complete their travel bookings and focus on their job quickly.
Better Tracking and Reporting
An effective travel management platform provides a transparent view of employee spending. This allows managers to easily track and monitor expenses for better cost control. With access to detailed reports, managers can identify any suspicious activity or areas of overspending.
In addition, the platform allows managers to generate regular reports on a monthly or weekly basis. Plus, they can also customize the reports according to the needs. These reports can include total travel expenses, flight and hotel bookings, unused flight tickets, and more.
This provides managers with a 360-degree view of the company's travel expenses, thus, enabling them to identify any trends that may require attention.
Enhanced Traveler Experience
The right travel management platform offers a user-friendly dashboard that is easy to use and understand. This means that it does not require much technical support for users to access it. Further, the booking process must be straightforward, making it effortless for travelers to book their travel arrangements.
The platform also offers a mobile app, allowing travelers to make bookings or change their itinerary while on the go. The mobile app must also offer real-time alerts, keeping travelers informed about upcoming trips and any changes in flight schedules..
Improved Risk Management
The right travel management platform enables travel managers to live track their travelers. This allows them to have better visibility and control over their travelers.
Further, the platforms facilitate pre-trip risk assessments, providing information about the security of the destination. This way, managers can make informed decisions about whether a city is safe for their employees to travel to.
In addition, the platform allows travel managers to block specific hotels that may be deemed unsafe. Plus, with the help of AI prediction, the platform can analyze data and provide insights into the risks of an area. As a result, managers can address any dangers before they escalate.
Data-driven Insights
The right travel management platform tracks important travel KPIs, such as the number of cancellations, last-minute bookings, and other metrics. These metrics offer valuable insights into the effectiveness of the company's travel program.
The platform presents the travel data in the form of easy-to-understand charts, enabling managers to quickly interpret the data. These visual representations make it easier to identify trends and provide actionable insights for decision-making.
Some platforms also offer virtual travel consultants (VTCs) that can process the data and provide step-by-step guidance on how to improve the travel program. These VTCs can benchmark the company's data against industry standards and provide insights into areas where you can improve your travel program.
See How Virtual Travel Consultant Works
Integration with Other Systems
By integrating with third-party software, the travel management platform ensures that data flows smoothly between different systems. Integration also helps in reducing the need for manual data entry, decreasing errors in the database.
Further, integration allows for real-time data updates, ensuring that travel data is always current and accurate. This reducing the risk of using outdated data, which can impact travel plans.
Traveler Support
The right travel management platform provides reliable support for business travelers. This can include round-the-clock assistance with general queries or critical situations such as theft or health hazards.
The support team is well-trained and knowledgeable about the right course of action to take, ensuring the safety and well-being of your employees during their travels.
Choose The Right Travel Management Platform
The selection of the right travel management platform can be a decisive factor in the success or failure of your business's travel program. With various options available, making the right choice is crucial.
ITILITE is a robust travel management platform that can help you in driving cost savings by providing access to global travel inventory. It automates policy compliance and provides complete spend visibility over travel spend. Further, we provide 24/7 travel support so that your employees feel safe on the road.
To know more about the benefits, book a free demo.