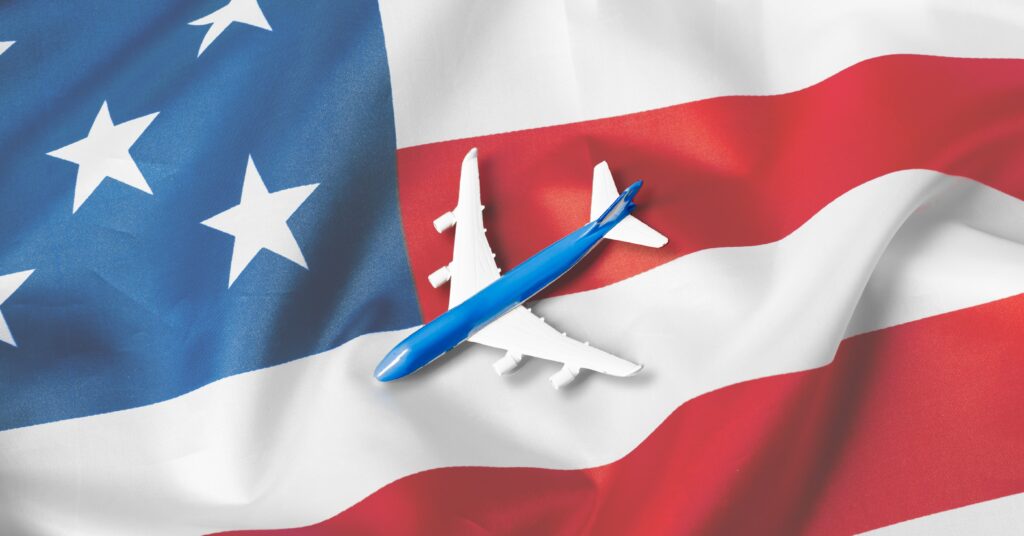 Travel Management Companies (TMC) specialize in providing comprehensive travel solutions and services to businesses. The primary goal of TMCs is to help companies manage and optimize their corporate travel activities.
They ensure that travel arrangements are efficient, cost-effective, and aligned with the organization's objectives. For this purpose, they often equip businesses with solutions such as travel management software.
List of Top 10 Corporate Travel Management Companies in USA
ITILITE
Travelperk
Navan
SAP Concur
Egencia
Amex
CWT
TravelBank
BCD Travel
CTM
The USA is home to a plethora of TMCs that excel at planning smooth trips for corporate travel companies. From ensuring cost efficiency to prioritizing traveler satisfaction, these top 10 travel management companies in USA stand out as industry leaders in delivering the best travel solutions.
1. ITILITE
ITILITE is one of the pioneering travel management companies with a global reach and focus on efficient travel. By using seamless automation, ITILITE's travel management software simplifies business travel booking, policy compliance, and reporting.
ITILITE allows your travelers to book flights, hotels, and car rentals from a wide inventory. The platform's advanced features, such as flight re-shopping and unused flight credit management, pave the way for significant cost savings. These capabilities trim up to 30% of overall travel expenditures.
Further, ITILITE ensures 100% policy compliance and provide real-time travel insights. This data allows you to take complete control over your travel management processes.
Moreover, ITILITE's unwavering commitment to customer service assures 24/7/365 travel support on call, chat, and email. What sets ITILITE apart is the remarkable response time, an industry benchmark of an impressive 10 seconds. This ensures that your travelers receive swift assistance every step of the way, enhancing their overall travel experience.
ITILITE charges a nominal amount of $10 for each trip you take, with no hidden fee. Additionally, the pricing structure allows wallet based payment. If you use the e-wallet for payments, you can get an even better deal at $7 per trip. The best part is that ITILITE does not charge any monthly fee, which means you only have to pay when you take a trip.
Feature Highlights:
All-in-one booking solution
Granular policy configuration
7-star rated free travel support
Third-party integration
Advanced travel data reporting
Live traveler tracking
Carbon offsetting

2. TravelPerk
TravelPerk is one of the most well-known travel management companies in USA that offers a range of valuable features and benefits tailored to businesses' travel needs.
Some Features of TravelPerk Include:
Travel Booking: option to book flights, hotels, cars, and trains from one platform.
Travel Policy Configuration: set policy rules, including budget limits for the trip.
Flexible Cancellations: up to 80% of the cost back for canceled bookings up to 2 hours before travel.
Sustainable Travel Initiatives: access a dedicated team committed to aiding you in mitigating your travel-associated carbon impact through carbon offsetting strategies.
However, these benefits are accompanied by a notable cost. TravelPerk has 4 pricing plans to choose from. The basic plan costs 5% of the booking cost per trip (up to $30), and the highest-priced plan costs a monthly fee of $299 + 3% per booking.
Further, some important features, such as customized travel reports and negotiated corporate rates, are only available in premium plans.
Suggested Read:
3. Navan
Founded in 2015, Navan is headquartered in Palo Alto. It places user needs at the forefront, emphasizing a technology-centric strategy to make bookings and control business travel. Navan seamlessly integrates AI and an intuitive interface to provide a versatile business tool that streamlines travel management.
Some Features of Navan Include:
Travel Management: helps corporate travel companies manage travel seamlessly with global inventory, booking, and itinerary management.
Virtual and Physical Corporate Cards: offers corporate travel cards with pre-coded controls like spending limits.
Third-party Software Integration: offers integration for data synchronization with tools you already use.
Travel Support: offers 24/7 automated support via call, chat, and email.
To inquire about the pricing details of the Travel Only plan, reaching out to Navan's team is the recommended approach.
Suggested Read:
4. SAP Concur
SAP Concur (formerly Concur Technologies) is one of oldest travel management companies in USA. It simplifies travel bookings, policy enforcement, and risk management.
Major Features of SAP Concur Include:
Online Booking Tool: Concur enables travelers to book flights, hotels, and rental cars.
Policy Compliance: the software enables businesses to define and enforce travel policies by setting rules and restrictions for bookings.
Single Dashboard: managers can view and manage travel information through a consolidated dashboard.
Connected Apps: integrated apps such as Uber for a seamless travel experience.
Traveler Tracking: managers can track the location of travelers to meet their duty of care and keep employees safe.
While Concur proves effective for making bookings, some people find its platform's complexity and outdated UI not entirely in line with modern user expectations. Additionally, there's a hefty price tag associated with Concur's travel support services, particularly outside regular working hours.
The pricing structure varies depending on whether the bookings are made online or with assistance. Bookings facilitated by support services are priced within the range of $25 to $40. For a detailed breakdown, you need to contact Concur's team.
Suggested Read:
5. Egencia
Founded in 2002 as a subsidiary of Expedia Group, Egencia stands out as a well-known travel management firm. It provides all-encompassing solutions for both corporate and individual travel needs. It was recently acquired by AMEX GBT.
Key Features of Egencia are:
Wide Travel Inventory: access to 290 airlines and 650,000 lodging partners.
First in Industry NDC capabilities: the first platform to offer new distribution capabilities to clients.
Travel Analytics: managers can track KPIs to optimize travel program.
Profile Management: travelers can create their profiles via self-registration links and seamlessly synchronize these profiles across various devices.
Egencia provides customized pricing for corporate travel companies. Therefore, you need to contact Egencia's team to get a quote.
6. American Express Global Business Travel
American Express Global Business Travel is an international companies specializing in travel and meetings program management. Primarily catering to larger enterprises, AMEX GBT acquired Egencia to enhance its offerings for SMEs. It's recommended that you consider this aspect when evaluating choices for your business travel management program.
Key Features of AMEX GBT Include:
Mobile Booking Platform: an intuitive platform to make flight and hotel bookings on the go.
Itinerary Building: create itineraries using profile preferences and booking history.
Negotiated Rates: get pre-negotiated rates within the platform and access to 2 million lodgings.
Re-shopping Tools: access lower prices for hotels and flights, if available, after you have already booked the tickets.
For a pricing quote, contact AMEX GBT's team.
7. CWT
CWT stands as a Business-to-Business-for-Employees (B2B4E) travel management platform that spans over 150 countries. With a longstanding history of serving businesses of various sizes, CWT excels in managing corporate travel and meetings. It offers flight and hotel reservations through its website and mobile app.
The Main Features of CWT Include:
RoomIt: presents an option for economical travel.
Consultant support: available to guarantee optimal travel arrangements.
AnalytIQs: provides analytical and visualization tools, offering actionable insights for monitoring travel expenditures.
myCWT: a mobile application that grants constant access to itineraries, bookings, and profiles.
CWT offers a subscription-based pricing model depending on the scope of services. To get a quote, contact CWT's team.
8. TravelBank
TravelBank is one of the travel management companies that developed a mobile application first as they realized that the majority of their users are business travelers who are often on the go.
Key Features of TravelBank are:
Rewards Program: employees are incentivized to make cost-efficient booking choices.
Unused Flight Credit Management: view and manage flight credits via the web app.
Group Travel Management: get group deals and negotiate hotel blocks.
Omni-Channel Travel Support: traveler support via Slack apart from phone, chat, and email.
Pricing: $25 user/month with unlimited travel bookings and management
9. BCD Travel
BCD Travel holds a significant presence in the realm of corporate travel management. With a widespread network spanning 109 countries, it extends its travel management expertise to corporate travel companies worldwide.
Operating as a conventional travel management entity, BCD Travel caters to a diverse clientele by providing travel solutions through both agent-assisted services and online booking tools, depending on the client's scale and needs.
Key Features of BCD Travel include:
Real-time alerts: the mobile app provides risk alerts and ensures your travelers are safe.
Travel Reporting: DecisionSource, BCD Travel's intelligence platform, provides you with travel data 90 minutes post booking.
TripSource: mobile app to access travel details, add meetings, sync itineraries and share trip changes with friends and family. It is a travel management tool to gain complete control over your travel program.
Pricing: Booking through an agent costs $34 per transaction, while online booking costs $9.75 per transaction. Further, the rate for group travel bookings is $44 per traveler.
10. CTM
CTM, or Corporate Travel Management Pty Ltd, brings nearly three decades of expertise in travel programs. They excel in handling corporate events, travel reporting, and managing online bookings.
Key Features of CTM include:
Pre-trip Approvals: enables risk management before bookings.
SMS notifications: to travelers who might face potential risks.
Traveler Wellbeing Data: to identify any health or well-being issues.
To request pricing info, you'll have to get in touch with CTM.
Choose the Best from the Top 10 Corporate Travel Management Companies in USA
We hope that this guide about top 10 best travel management companies in USA will be a valuable resource in offering you deeper insights into selecting the most suitable travel partner for your business needs. Each of these TMCs has a distinct approach and expertise, and you must choose the one that resonates most with your business vision.
We invite you to discover how ITILITE could become a valuable partner in reshaping your travel management. By leveraging our advanced technology and commitment to customer satisfaction, you can set off on a journey of smooth, budget-friendly, and stress-free business travel.
Book a free demo with us to experience these benefits yourself!