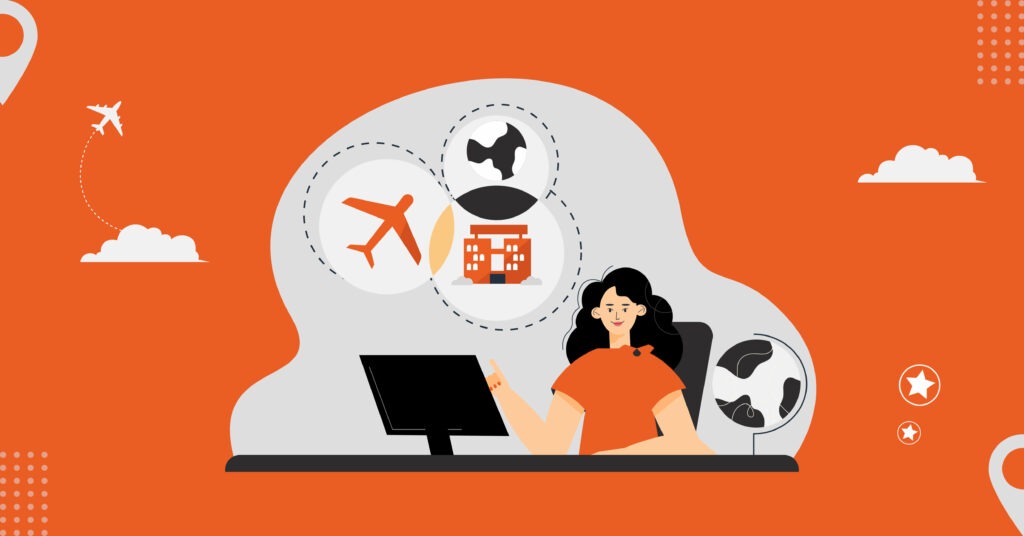 Business travel is an important aspect of many companies. But most of them find it challenging to manage all the arrangements, from booking flights and accommodations to scheduling meetings and transportation. Hence, to simplify the process, they opt to work with a business travel services company.
However, it is essential to utilize the services and resources the service provider offers fully.
To get the most out of your business travel services company, there are several factors that you should keep in mind.
Here are some important tips for getting the most out of your business travel services company:
1. Communicate Your Company's Travel Policy
The first and the most important tip to getting the most out of a business travel services company is to communicate your company's travel policy effectively. This helps the service provider to make travel arrangements that align with the rules and guidelines of your company.
The services may include flights, hotels, ground transportation, pick and drop services, or any restrictions on travel expenses and booking procedures. The more comprehensive your travel policy is, the better it is for the travel services company to understand and provide services that meet your requirements.
For instance, your travel policy should include details about the booking procedures, approval workflows, the limit on the travel budget, etc. This way, the travel services company will make arrangements accordingly.
2. Leverage Their Technology
Most business travel services companies use modern technology tools that help streamline the travel booking process. Some use advanced technology, such as T&E software, which allows you with policy compliance, a wide range of travel inventory on a single platform, and end-to-end data visibility.
Hence, travel managers leverage the technological tools used by a travel services company. Most of them also offer mobile applications where travelers can book their trips, make changes to their itineraries, submit their expense reports for approval, and receive alerts while on the go.
Additionally, some of them provide virtual travel consultants such as ITILITE Mastermind in the T&E software. A virtual travel consultant allows travel managers and admins to identify cost-saving opportunities and suggests ways to improve your business travel management process.
3. Establish A Dedicated Point Of Contact
To receive impeccable service from the travel services company, you must establish a dedicated manager. Having a dedicated manager is necessary for several reasons:
Consistency in communication: A dedicated manager ensures consistency in communication and service delivery. This ensures a single point of contact for any issues that may arise.
Personalization: A dedicated manager considers your travelers' preferences and choices and tailors their travel arrangements accordingly. They also provide personalized travel support and offer recommendations in case of any unique requirements.
Efficiency: With a dedicated manager, you don't have to explain your requirements and preferences every time. The manager will already be familiar with them every time you contact them. So the manager can immediately make arrangements in case of any emergency or urgent need.
Saves Time: A dedicated point of contact can save time by providing quick responses to inquiries and resolving any issues that may arise promptly.
4. Set Clear Expectations
When you onboard a travel services company, you have to set clear expectations right from the beginning to ensure your company's travel needs are met. This includes expectations for response times, communication, service levels, business travel support to employees, etc.
Ensure that the business travel services company understands your company's priorities and goals, and work together to establish a plan for meeting those objectives. You must regularly review your expectations and see how to work on those goals together. Travel managers should also make adjustments whenever necessary so that your relationship with the company remains effective.
5. Take Advantage of Negotiated Rates
The business travel services company has tie-ups with top flight and hotel vendors from the industry. Hence, they negotiate corporate hotel rates with them to get the best deals and discounts for their clients based on travel volume and patterns. These rates are typically lower than publicly available rates and can save your company significant amounts of money on travel expenses.
To take advantage of these negotiated rates, you should ensure you or your employees make bookings through your travel service company. They will then use these negotiated rates to book travel for your travelers.
In addition to saving money on travel expenses, utilizing negotiated rates can also help your company achieve better travel program compliance. When travelers are presented with competitive rates, they are most likely to book through your travel services company, which can help ensure compliance with your company's travel policies.
6. Provide Feedback Frequently
After the company provides the required services, you must review them and provide feedback. This will help you understand whether your company's needs are met. If they did not, it is essential to see where things went wrong and work with them to find a solution.
Likewise, if you're happy and satisfied with the business travel company's services, give them positive feedback. This will encourage them to continue providing high-quality and excellent services. Regularly giving feedback can help improve the relationship between your company and the travel service company.
7. Have A Strategic Partnership
A strategic partnership with a business travel company may be the best option for companies with significant travel needs. When travel managers have such a partnership, you can have a deeper level of collaboration with them, where you can focus on reducing travel costs and improving the efficiency and overall travel experience of your business travelers.
Strategic partnerships usually involve a long-term commitment, including customized services, negotiating on the pricing structure, having dedicated resources, etc. You can achieve your company's business travel goals by working closely with a business travel services company.
8. Evaluate The Partnership
Finally, evaluate your partnership with the business travel services company to ensure it continues to meet the needs of your business. Consider factors such as service quality, responsiveness, cost-effectiveness, and travel policy compliance.
This assessment will help you identify areas for improvement and make the necessary changes to get the most out of your business travel service company partnership.
Choosing the right business travel partner is crucial in ensuring an organization has a healthy T&E system. In order to find out the present health of your T&E system, use our calculator below.
Time To Switch To A Business Travel Services Company
Business travel services company makes travel arrangements seamless and assists you with important decisions. By following the tips mentioned above, you can get the most out of your business travel services company.
If you are looking for the best travel business services company, look no further than ITILITE. ITILITE's travel management platform helps you with all your travel needs, like policy compliance, 24/7/365 business travel support, cost optimization, and reduction, and improves your business travelers' travel experience.
Moreover, we also make use of a virtual travel consultant known as Mastermind that will tell you where you could have saved travel costs by comparing with industry standards.
Get a free demo of ITILITE to know more about our advanced features.