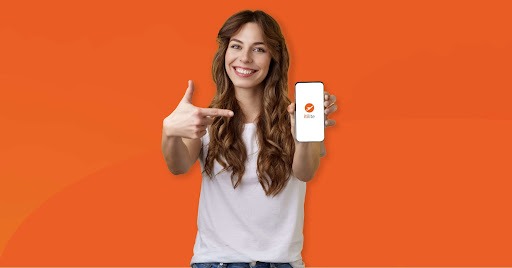 In the past few years, we have seen a rise in the number of employees going on business trips. And in the US alone, 1.3 Million people travel for business purposes, and the global business travel market size is expected to reach $2001.1 by 2028.
With so much demand for business travel, it becomes necessary that you, as travel managers have the right travel solution which will help your travelers going on business trips.
Having the best travel management solution, such as ITILITE, gives you a multitude of benefits. ITILITE is an innovative travel booking and management platform leading the way in shaping the future of corporate travel.
With access to an extensive travel inventory globally, ITILITE offers robust travel management tools and round-the-clock travel support, enabling travelers and companies to seamlessly handle the complete travel booking management and reporting process in a single platform.
Let us look at the various reason why your travelers need ITILITE'S travel management app:
1. Simplified Travel Booking
While going on business trips, there are chances that business travelers may book their trip from an online travel agency website. Here, they have to spend a lot of time browsing through many flight and hotel options until they find the right choice. Moreover, they may not find the exact choice of flight or hotel on the same website.
One of the fundamental advantages of having ITILITE's travel management solution is the simplified process of travel booking.
Our application consolidates all flights and hotels in a single-trip option saving you plenty of time. Therefore, you no longer have to browse from one website to another to find the right flight or hotel option. All your requirements will be fulfilled in one single platform.
2. Personalized Recommendations
One of the most crucial challenges business travelers face while booking is finding their choice of flights and hotels while being policy compliant. For instance, you may want to book a hotel that is closer to the airport, but you may not find the right option.
Moreover, you may even have last-minute arrangements to be done that would have slipped out of your mind. Hence, you will need some solution that can help you customize your travel booking process according to your needs. Travel personalization helps solve this issue.
One of the best ways you can get personalized travel recommendations is by leveraging ITILITE's travel management software. The software uses advanced technology, such as predictive analytics, to determine and understand your past preferences and booking patterns.
It will then recommend the best personalized travel options that are also policy compliant. This way, you can book the flights and hotels of your choice without violating your company's travel policies, enhancing your business travel experience.
3. Round-the-Clock Business Travel Support
Business travel is unpredictable. You may encounter many situations during your business trip which require substantial support. For instance, you might lose your baggage at the airport or might have trouble checking in or out of hotels. Hence, you will require support that can help you get out of such emergencies immediately.
With the help of ITILITE, you can get 24/7/365 business travel support through various channels such as chats, mail, and even calls. Your issue will be attended to with a response time of 10 seconds or even lesser.
We also go the extra mile to provide round-the-clock human-centric support. And what's even better is that our support team attends to your problems even outside working hours. By providing timely and thorough manual assistance, travelers can kick out their anxiety and enjoy a productive work trip without stress.
4. Extensive Travel Inventory
While making travel bookings, you can choose the best flights and hotels only if you have access to all suitable options.
ITILITE's travel management platform gets inventory from the GDS and multiple reputed suppliers, which all business travelers can easily access. Moreover, you save so much time and effort which otherwise you spend on looking for numerous flight and hotel options until you choose the best one!
5. Seamless Travel Itinerary Management
On certain business trips, employees may have to travel to multiple destinations, board various flights, and stays in different hotels. And during such times, it is important that you have a robust travel itinerary.
Your itinerary must have every minute detail about your business trip. However, most travelers find it challenging to prepare a travel itinerary as they are already occupied with their office work.
You can solve this problem with the help of ITILITE's travel application, as it provides a centralized platform to manage all your travel details. The app consolidates flight bookings, hotel reservations, and ground transportation information in one place.
This ensures that you have easy access to your itineraries at all times. Additionally, you also get timely notifications and updates regarding flight delays, gate changes, and other important information. This keeps travelers informed and prepared throughout their journey.
6. Access From Anywhere
During business trips, your employees may often require access to critical documents, the ability to make last-minute travel bookings, or the flexibility to modify their travel plans while on the move.
ITILITE's app provides employees with multi-device access so that they can make travel bookings, manage itineraries, or even file expenses from any device (mobiles-both Android and iOS).
7. Data Security
The issue of data security is becoming increasingly worrisome, not only for employees but also for companies. Hence, it is crucial that you address all necessary measures before employees embark on a business trip to prevent any data breaches.
Travel managers, in particular, bear the responsibility of managing the data of multiple employees on a daily basis. This involves collecting and securely storing various employee details, such as email addresses, home addresses, ID cards, credit card information, phone numbers, and more. If any of this information is leaked, it can pose significant security risks to your company.
The ITILITE system incorporates a strong security framework that includes certifications in GDPR, SOC2, ISO 27001:2013, Level 1 PCI DSS, and other relevant standards.
Our travel and expense management software is a Software-as-a-Service (SaaS) solution that offers advanced security functionalities. Your confidential data is securely stored in the cloud, ensuring comprehensive data security, even in the event of device loss or theft.
Enhance your Employees' Business Travel Experience with ITILITE
To conclude, ITILITE's travel management app offers a comprehensive solution for business travelers to manage business travel seamlessly. The above-mentioned points in the blog can help your employees manage all parts of business travel without any hassle.
Whether it's staying organized, adapting to changes, or coordinating with colleagues, ITILITE's app ensures that travelers have a smooth and hassle-free travel experience, ultimately enhancing productivity and efficiency during business trips.
If you want to download the ITILITE app, click on the links below.
ITILITE Android
To learn more about how ITILITE can help you manage T&E seamlessly, book a free demo now.