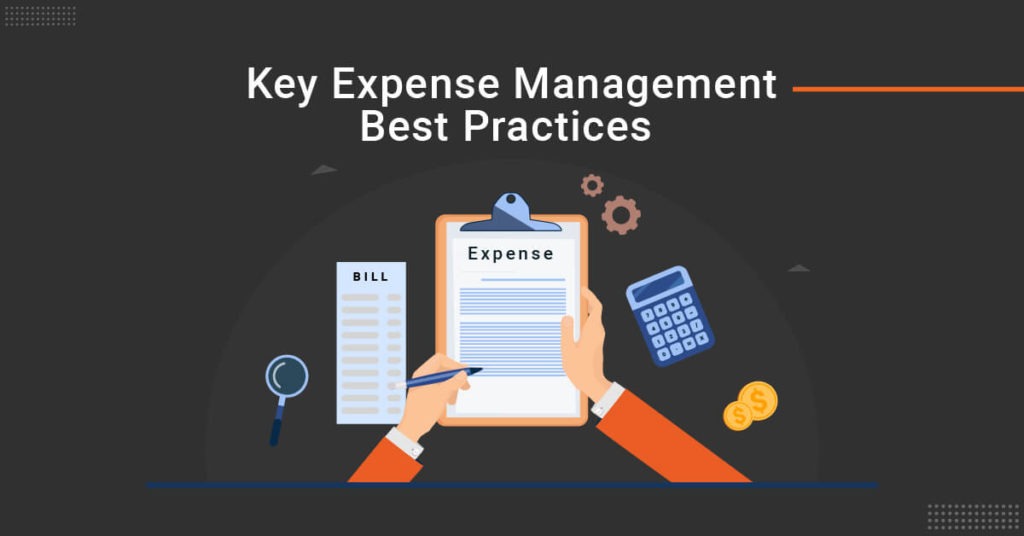 Do you find managing expenses tedious and time-consuming? Are you trying to cut some extra business costs? How do you keep track of your business expenses? How do you gain an overview of your companies' expenses?
The solution to all these questions can be by simply implementing travel and expense management software such as ITILITE. However, turning to automated expense management software is just only half of the story. You need to create corporate expense management best practices that derive great value from your software implementation.
Here are some expense management best practices that can show visible positive changes in your company expense graph.
To start with, one of the most important aspects of corporate expense management is to create robust expense policy. That clearly mentions the reimbursable and non-reimbursable expenses and the process to be followed for reimbursement.
However, it's equally important to implement the following expense management best practices to prevent fraud and reduce costs: 
1. Unify your Corporate Travel and Expense Management Software
Considering 70% of expenses are travel-related, having separate tools or vendors for travel bookings and expense reimbursements result in cost leakages, poor data visibility, and even leaves room for fraud.
A unified T&E solution will simplify your entire travel & expense process and create a seamless experience for all stakeholders involved- employees, finance managers, travel managers, approvers, and the leadership.  
2. Automate T&E Policies via a T&E Management Solution
Make sure the corporate travel and expense management software you choose has an inbuilt policy feature that presents the terms of your T&E policy at the time of booking.
This can help in reducing costs as the employee is aware of her expense limit and gets a notification if anything is booked out of policy.
3. Mandate Pre-Approval Process
Whether you have an automated expense management system or a manual one, if you mandate pre-approvals, the chances of over-spending or spending out-of-policy reduces. The employees can select their tickets and accommodation but can't purchase them unless approved by their manager. Mandating pre-approvals will also expedite the expense reimbursement process. 
4. Build an Accountable Plan
An accountable reimbursement plan is a process that follows the Internal Revenue Service (IRS) guidelines for reimbursing employees for business-related expenses, eliminating any taxation for employees as well as business.
Make sure your employees adopt all the guidelines so that reimbursements are not counted as (taxable) income to the company. Also, make sure reimbursements are done on time so that employees feel encouraged to do timely expense report submissions and you don't have piles of expense files to check. 
5. Make Expense Reporting Easier
The traditional way of expense reporting involves creating excel sheets and writing down about each expense, handling the receipts, and attaching them with the expense reports.
Today, corporate travel and expense management solutions offer apps via which the employee can scan and submit the receipt on the go and create expense reports in minutes. This way, there will be no lost receipts or delays in filing the expense reports.
6. Issue Corporate Cards
By issuing corporate travel cards to frequent business travelers, you can impose spending limits when employees use them. You would know the exact amount of expenses and the refunds that take place while an employee is on a business trip. In many cases, you will reduce or even eliminate the need for reimbursements. 
Also, there are many types of rewards and discounts that these corporate cards offer – you can avail of them as a company. Many T&E software offer such cards and help you control expenses on each card issued. 
7. Enable Automated Audits
By automating audits, you can do 100% checks (vs sampling) of all the expense reports submitted by employees. ITILITE gives you a feature of expanding the types of checks such as duplicate, weekend, etc. and flag anomalies that can help crackdown on fraudulent claims.
8. Analyze Expenses
Examining your expense categories and analyzing which ones are consistent and which ones have increased will help you uncover spending issues. If you have expense management software, it will give you full visibility over the real-time spending data of all employees.
You can slice & dice this data to analyze the spending behaviors of your employees (department-wise, location-wise, etc.), take actions, and make business travel budgets accordingly. 
Manage Expenses Properly with ITILITE
When you make corporate expense management a top priority, it ensures that every penny is being spent wisely. The best way to do this is by tracking expenses implementing automated T&E software such as ITILITE.
With ITILITE's truly integrated travel and expense management solution, you get better control, visibility, compliance, and a better experience.
To get first-hand experience of ITILITE T&E management software, get a free demo now.

Get the latest in your inbox
Subscribe to the Itilite blog and never miss a post!