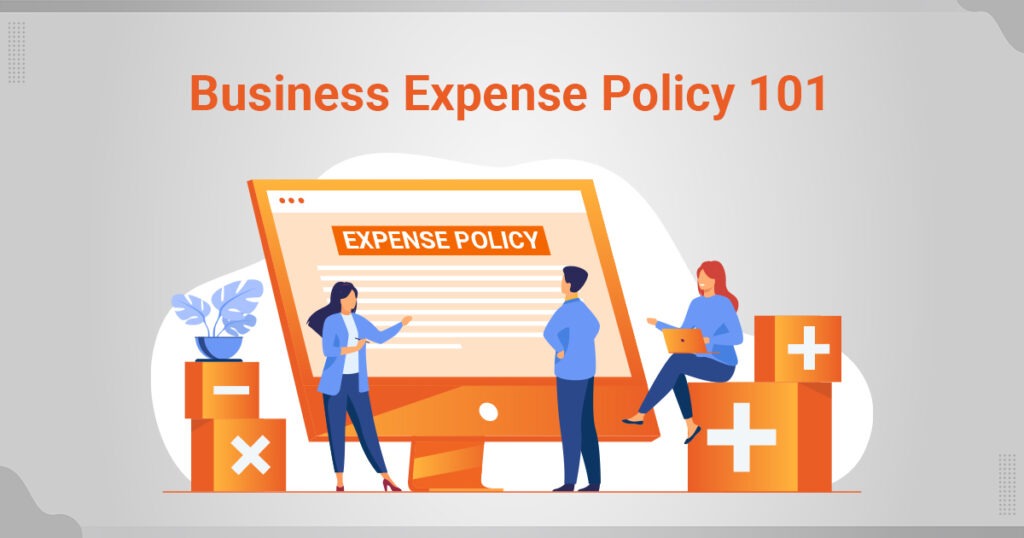 Controlling company expenses is critical in today's post-pandemic time. As budgets tighten for businesses, finance managers should look at revisiting their business expense policy or creating a new, flexible one that's more suited to the current times. Here comes the role of business travel expense policy templates.
What is a business travel expense policy & why do you need one?
A company expense policy is a compilation of all the do's and don'ts for your employees when it comes to business spends and reimbursements. In the absence of a clearly written expense policy, you run a risk of employees spending the company's money without knowing what is considered an acceptable business expense or how much they are allowed to spend. For that you need business travel expense policy templates. So, there is an immediate need for businesses to take a proactive approach to creating a robust expense policy.
You may ask why having a powerful expense policy is helpful? Here's how:
Keeps usual unintentional events like duplicate receipts, repetitive claims, etc. under check
Ensures control on general spends
Helps finance teams with budget allocation for specific requirements
Helps to set a simple process to manage expense reimbursement
Ensures that businesses and employees align with the tax and compliance guidelines laid down by local governing authorities
How to create an expense policy for your business?
Here is the 7-step process to create a robust expense policy for your company (with free
business travel expense policy templates).
#01 Define the approach: detail-oriented vs. broad principles
Before you start creating your business expense policy, decide the approach you would want to
take. Our sample business travel expense policy will give you an insight on this. See if you want to go for a detail-oriented policy or the one that just outlines broad principles.
There is no right or wrong approach. Some businesses prefer a detailed expense policy where everything is written down and all scenarios are covered so there is less room for doubt.
On the other hand, there are businesses that believe that employees don't read exhaustive policies and it is best to just lay out the broad principles and leave the rest to employees' judgment. Netflix is a good example of this. Their expense policy is just five words "act in Netflix's best interests".
How you draft your policy will depend on the approach you take. Choose wisely! To help you
out in this regards, we have given some free corporate travel expense policy template.
Pro-tip: It is a good idea to involve all the stakeholders right from the moment you decide the structure of your expense policy. This ensures complete visibility and better adoption in the long run.
#02 Keep it simple
Make sure the policy you create is written in simple, easy-to-understand language so employees have a clear idea of all the dos and don'ts when it comes to business-related expenses.
Always remember an easy-to-understand policy increases adoption.
#03 Define budget, expense categories, and payment modes
Your expense policy should have clearly defined annual budgets for teams and spend limits for employees (based on their bands). They should know upfront how much they can spend on the company's behalf. Have a look on our sample business travel expense policy.
Another critical aspect is defining various expense categories and clearly stating what is reimbursable and what is not. To understand this in more detail, check out our blog on employee expense reimbursement. You can also refer the free corporate travel expense policy templates that we have given in the blog.
Finally, when budgets and categories are in place, you need to define how your employees can pay for these expenses and what are the guidelines for using various payment modes. 
Your organization might have different kinds of payment modes for various spends like you might have a card for subscription payments of tools, cash advances for some impromptu purchase, etc. Your policy should detail out the scenarios to use a specific payment mode, spend limit, and process of reimbursement for each. Listed below are the most commonly used modes of payment by employees for business purposes:
A company-issued credit card: Have a clear policy on credit card spend limits, define who is the in-charge of the card, and how the employee should track payments
Advance payment to employees: In your expense policy, mention situations when cash advances are applicable, the approvals needed for the same, and have a process set up for returning any remaining amount along with proof of expenses
Payments from an employee's pocket: Clearly define the situations when an employee can spend their own money for business affairs and process to file such out-of-pocket expense claims
No matter how your employees are paying the business expenses, ensure that they are well aware of limits, approvals required, and the process of reimbursement.
#04 Build a compliant approval flow
While you want to refrain from creating a policy that requires the CEO's sign-off for every dollar spent, some large chunk of expenses like international travels demands a green signal from the senior management. Having a well-defined approval flow that covers exceptions as well streamlines the process, creates a good employee experience, and saves time and effort of all stakeholders involved.
#05 Clearly define reimbursement process with timelines
While drafting the policy, do spend some time creating a simple reimbursement process. You can refer our corporate travel expense policy templates.
where to file for reimbursement – on paper, email, or the expense management solution
when to file – weekly, monthly, or quarterly
how to submit receipts – paper receipt or scanned copy
Along with these prerequisites, spend some time defining the whole expense reimbursement process, from approvals to repayment, with a timeline at each stage. Please go through our sample business travel expense policy for better insight.
#06 Adhere to the legal requirements
While you move towards the end of drafting a business expense policy for your organization, ensure your expense policy complies with the local legalities. Consult with an expert, include necessary clauses, and mention what happens in case of any legal violation.
#07 Keep updating the policy regularly
Building an expense policy isn't limited to just circulating it once – it is important to closely observe the changing times, trends, and requirements and accordingly make edits to it. For example, with work-from-home becoming the new trend, it is essential to include the evolving expenses like home office supplies, home office internet, physical and mental wellness, masks and PPEs, and more. However, you might have to revisit your policy once the office restarts for everyone.
The secret to effectively implementing your expense policy
Creating an expense policy for your business is only half the work done. For your policy to be effective, powerful implementation is the key. Most organizations struggle with the implementation part.
Wondering if there is a way to ensure policy compliance in your organization? Well, automating expense management is the answer.
Having a cloud-based integrated Travel & Expense management software like ITILITE with capabilities to configure dynamic policy & approval flows easily will help you build and implement custom policies. To know how you can ensure 100% policy compliance with the ITILITE T&E solution, book a free consultation with our product specialist today.