A company's cash flow can make or break it. The most detrimental concern a company may experience is poor cash management. And yet, even bigger businesses still have trouble with it. Information bottlenecks and cost inconsistencies are frequently made worse by scale.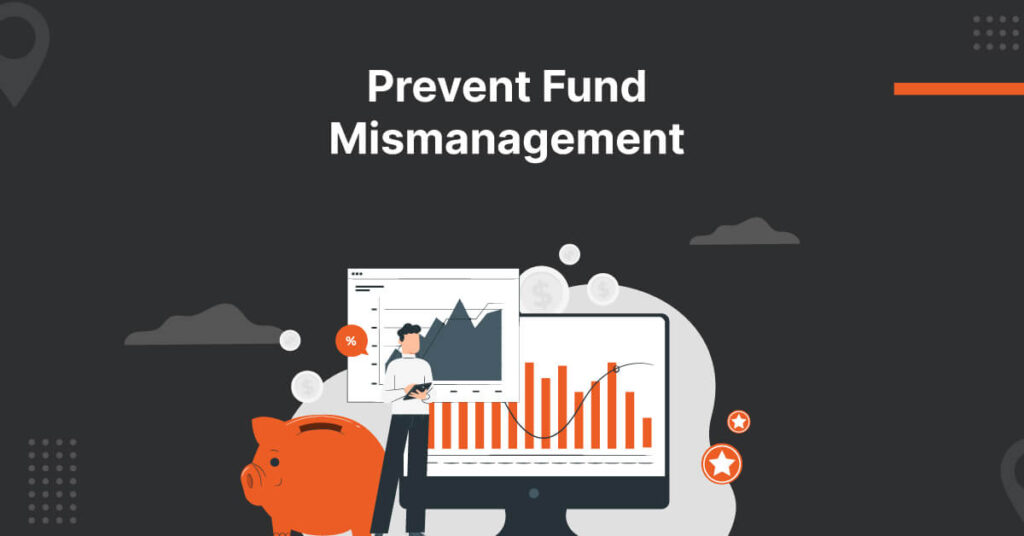 By switching to expenditure management software, you may simplify life for your staff, approvers, and accountants. Businesses may automate activities, lower errors and fraudulent charges, and speed up the repayment process by employing software for expense reporting.
Additionally, it's a vital tool for coping with the sudden shift toward remote labor caused by the disease outbreak, which has compelled many businesses to alter their expenditure reporting procedure radically. Before moving into the specifics of expense management tools, let's look at the idea of cost management and its importance.
What is an Expense Management Solution?
Most businesses use manual data entry, paper-based invoices and receipt tracking, spreadsheets, and traditional expense management and reporting systems. As businesses grow, it becomes more difficult and expensive to handle these operations using antiquated travel and expense management software.
According to Grand View Research, the global business expense management software market was worth over USD 6 billion in 2019 and is projected to expand at a CAGR of 12.4% between 2020 to 2027.
Innovative operations are made possible by expense management software, including automatic expense reporting, invoice recording, receipt maintenance, streamlined accounts payable processes, and corporate expense cards for the quickest and most secure payment processing.
Prevent Mismanagement of Funds with Business Expense Management
Manual expense management can be time-consuming. When data is acquired, it does not move unless someone intervenes. Your team members' primary aggravations about expenditure management are error-prone expense report forms, sluggish reimbursements, and unclear travel and expense management policies. Employee dissatisfaction is an issue, but your company struggles to track expenditures fully.
Here are some ways expense management companies can improve their fund management with an expenditure reporting solution.

1. Systematic Receipt Management
With a business expense management system, your personnel may correctly report expenses as they are acquired. Instead of compiling and submitting actual copies of receipts, team members can photograph and upload images of receipts. A decent cost management software will use optical character recognition (OCR) technology to extract important receipt data, such as amount, date, vendor name, and classification.
The receipts related to claims should ideally be maintained safely in the cloud. This is especially handy for finance staff, who can digitally match expense claims with online receipts rather than sifting through a pile of paper notes. The same is also suitable for audits, as accountants can quickly perform pre-accounting and trace the origin of each reimbursed spending.
2. Reduce Lags and Inaccuracies
With automatic expense reporting, expense management software reduces the necessity for manual data entry. Every transaction is immediately logged and instantly synchronized with your existing accounting system to ensure no data is lost. In addition to providing expenditure analysis and insights to prevent payment delays, expense management software automatically notifies merchants of early payment discounts.
Moreover, the best procurement software can come in handy if you're looking for strategies to make your invoicing management and procurement process more efficient. The procurement software provides a comprehensive range of functions, from purchase order generation to merchant performance monitoring, allowing users to manage all procurement procedures on a single platform. You can also use the procurement software to arrange automated workflows, internal policies, and guidelines for speedier purchase order approval.
3. Manage Unanticipated Expenditures with Virtual Cards
According to Statista, it was estimated that business travelers spent more than USD 740 billion globally in 2021 after a decline of more than 50% in 2020 due to the Covid-10 pandemic.
Carrying cash and standard cards increases the danger of loss or, worse, theft for employees. When traveling for business, employees should utilize virtual cards rather than pay with cash and traditional cards.
Advanced expense management technologies include virtual cards that replace all manual processes associated with using physical cards. Since virtual cards exist entirely online, this is an innovative method for covering employees' spending while absent. It provides more ease, less danger, openness, and effectiveness.
4. Enforcing Policies on Travel and Expenses
The administration of policy compliance and the detection of spending fraud are significant challenges for the finance department. Expense management solution tackles these issues by automating the implementation and breach checks to prevent employees from overspending or incurring unapproved charges. Administrators can add and amend expense rules and set the criteria or restrictions by which the system analyzes each payment claim. They can also determine the penalties for policy violations and non-compliant expenditures.
The system screens the expenditure claims to discover and minimize infractions. On spotting a breach, the system can automatically notify both the approver and the personnel. This helps save time for the validators, who would have otherwise had to compare claims against guidelines and inform the submitters manually.
5. Simplified Expense Report Authorization
Even if expenditure reports and receipts are sent promptly using conventional methods, examining and approving them takes time. Using an app for expenditure management, you may automate the approval workflow to decrease manual interference and accelerate the approval procedure.
These multi-level processes can be altered according to your company's organizational structure, and if your company has numerous departments, you can construct a distinct workflow for every department. You can also schedule automated report submission reminders and automatically approve or reject submitted reports.
6. Streamlined Credit Card Reconciliation
Expense management software makes handling card expenses easier. It aids in preventing wasteful spending, increases openness, and reduces fraudulent expenditures. Finance managers can allocate purchase cards to personnel and set spending restrictions. Expense management solutions can be coupled with card sources to get card feeds automatically.
When the card flows are synchronized, the program pulls transactions from the bank and displays them on the platform, where staff may turn them into expenditures and reconcile them. This eliminates the requirement for the finance team to manually match card transactions to receipts and subsequently review them for conformity.
7. Expedites Expenditure Repayments
Software for managing expenses speeds up expense report submission, processing, and verifying expenditure reports, resulting in prompt refunds. Finance teams can now push authorized reports into the payment processing phase and offer same-day reimbursements because reports that previously took weeks to get approved are now executed in a few clicks.
8. Prevent Fraud
According to the PwC's Global Economic Crime and Fraud Survey 2022, 46% of the companies surveyed reported fraud, embezzlement, and other financial crimes in the past year.
An expense management software gives finance teams all the information they require nearly immediately to stop fraud or analyze budgets. Such software makes it easier for your financial team to identify significant policy violators, overspending departments, expenditure by department and category, and much more.
The software also stores all invoices, reports, and other spending information in a consolidated cloud database.
So, for instance, the program automatically checks its data to ensure there aren't any duplicate entries once personnel adds new receipts to an expense report. The software also includes real-time data analytics, which evaluates all relevant expense data from divisions, cost centers, and budgets. Additionally, it offers valuable information that finance teams can use to maximize cost savings. This guarantees a complete system with no money leaks.
9. Complete Data Insights
With personnel filing expenditures in real-time with expense management software, the finance team no longer needs to wait until the end of the reporting cycle to gain insight into the company's expense reports. The solution incorporates business statistics that provide real-time insight into personnel spending. This enables accountants to examine expenditures, search for patterns, and leverage the resulting data to negotiate merchant discounts. Financial executives can use the information to adjust expense regulations, budget and anticipate effectively, and make sound judgments on future expenditures.
10. Robust Integrations
Reliable expense management apps integrate with various programs, such as accounting software, payment solutions, payroll software, and CRM solutions. Linking expense management systems with other programs enables easy data transfer, eliminating the need to manually input, export, or re-submit the information.
Integration with the best accounting software, such as QuickBooks Online, is essential. The authorized expense reports are generated automatically, and scheduled for refunds, and the information is seamlessly delivered to the accounting system. In addition, payments and repayments are automatically generated in the organization's finances rather than being entered manually. Therefore, your company will always have current and organized finances.
11. Improved Compliance
The expense management system can aid businesses in remaining compliant with local, state, and federal tax authorities. Categorizing and labeling expenses, such as office, travel, and mileage, is simple for businesses.
As soon as an expenditure report is submitted, the program verifies it in real-time for policy infractions. It highlights questionable cost reports and promptly alerts approvers about the infringement at the point of expense production. This protects you from difficulties with the tax department.
12. Multi-Currency Functionality
Automated expenditure reporting software can effortlessly process and report in several currencies for international business trips, offices in different locations, or invoicing foreign clients. This is a crucial aspect to consider across the entire procedure, including reimbursement.
Choosing the Right Expense Management Software to Prevent Mismanagement of Funds
Business travelers and finance departments find manual expense reporting cumbersome. Spending time on expenditure report filing, approval, and resolving policy infractions is expensive. The best expense management software eliminates these obstacles by simplifying the entire process, preventing mismanagement of funds. Choosing an expenditure management software that includes all the necessary functions and is easily adjustable is essential.
ITILITE expense management software offers complete spend visibility to the finance team with over 100+ reports and a customizable dashboard. Reduce expense frauds and ensure seamless audits with ITILITE's automated fraud detection and audit feature. Moreover, the SaaS-based software allows employees to upload receipts from anywhere, automatically creating expense reports.