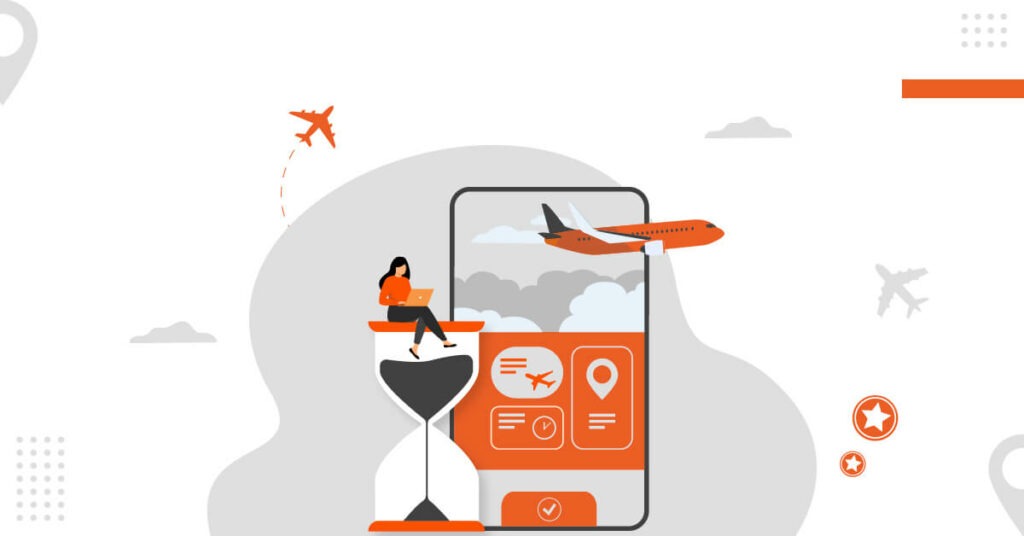 With the business travel industry growing rapidly, optimizing the business travel process is a major concern for most companies. As more and more employees travel to meet their business goals, travel managers must accommodate the increasing travel bookings and requests. While considering employees' demands and needs, the lack of travel options and managing expenses can also make the business travel management process difficult.
Hence, in order to streamline your travel booking process, you must opt for a corporate travel management online booking tool. With the help of this tool, you can streamline your travel booking process and manage travel expenses. This helps save a lot of time for HRs, travel managers, the finance department, and the admins, thus improving their productivity.
Here are some of how a corporate travel management online booking tool helps ensure employee productivity:
Finance Team
1. Third-Party Integration
For the finance department, it is necessary that the online booking tool used for booking business trips is integrated with their ERP software. This is because it allows the finance team to look into employee spending to optimize future trips.
If the online booking tool is not integrated with the ERP software, the finance team has to extract data from it and update it in ERP manually. This is a very time-consuming and tedious process.
By opting for a business travel management online booking tool, you can ensure seamless data flow. Whenever the employees make any expense, the data gets automatically populated in the ERP software. This gives the finance team real-time visibility of the expenses. They also get a comprehensive view of travelers' information that will help them optimize travel budgets for future business trips.
This way, the finance team can save a lot of time as they don't have to spend extra time searching for expense details of employees or juggling between different tools.
2. Cost Savings
It is no secret that corporate travel is expensive. According to research, business travel in the U.S. alone amounts to around $334.2 billion annually. Therefore, the finance department must ensure savings on business travel costs.
They have to monitor the employee and department-wise spending, the cost of the flights and hotels, and ensure there are no cost leakages. However, manually undertaking all these tasks can be quite a hassle.
A corporate travel management online booking tool is a one-stop solution for optimizing business travel costs. It provides insights into major travel KPIs such as employee and department-wise spending, number of last-minute bookings, out-of-policy bookings, and many more. Such information is critical to the finance department to identify areas of cost leakages.
Moreover, the best online booking tools in the market come with a virtual travel consultant. A virtual travel consultant such as ITILITE Mastermind provides deep insights and recommendations on where you can cut down on travel costs. This saves a lot of time for the finance department.
Travel Managers
3. Policy Compliance
One of the major challenges travel managers face is ensuring employees comply with the company's travel policy. But with many employees going on business trips, it is hard to track how many employees have complied with the travel policy and how many have not. Moreover, your company may not use any digital business travel management platform, making it all the more difficult to find out manually.
The corporate booking tool helps travel managers with policy compliance as you can configure granular policies based on the trip destination, department, airline, employee levels, etc.
Moreover, when any employee makes an out-of-policy booking, the tool provides real-time alerts to the employee and approver, preventing policy violations.
4. User Experience
Most admins and travel managers face a major challenge: user experience. If they have been using complex software that is difficult to navigate, it leads to low adoption of the tool by the employees.
Corporate travel management online booking tool offers a seamless end-to-end user experience. Here, the employees can easily book, track and modify the corporate travel itinerary on the same platform without taking too much time. Additionally, this AI software recommends customized booking options for quicker bookings.
5. Travel Data Analytics and Reports
It is important for travel managers to track significant travel KPIs such as policy violations, last-minute bookings, etc. However, if travel managers don't have a proper tool in place to measure and analyze these data, the process can be quite cumbersome to gather accurate data.
Modern online booking tools help travel managers optimize their T&E process by giving access to advanced analytics on a single dashboard. The dashboard is customizable, which allows travel managers to acquire the required information effortlessly.
For instance, travel managers can customize the kind of data they wish to see on the dashboard, such as employees who have spent the maximum amount, which airlines have been most chosen by business travelers, etc. This will help travel managers make insightful decisions to meet their travel goals.
Travelers
6. Quick Booking
While planning a business trip, employees must browse multiple third-party websites to book flights and hotels. They have to navigate through thousands of options before selecting the right one. This method wastes a lot of their time, which otherwise they could spend working on some crucial office tasks.
The online booking tool provides hotel and flight options in a single package. Employees can book their travel and accommodation on a single screen. They do not have to browse various websites or scroll through multiple options to select the right hotel or flight.
Moreover, the corporate travel management online booking tool provides handpicked personalized choices per their preferences, making their corporate travel booking process smooth and less time-consuming.
7. Extensive Travel Inventory
Employees require access to all suitable options, especially transportation, and accommodation, during corporate travel booking. And third-party websites don't have extensive travel options and provide very limited options.
However, the online booking tool vendors provide access to a wide range of flights and hotels. Hence, your employees get suitable options from a vast travel inventory at their fingertips. They don't have to browse through various websites to choose the right travel option.
8. Streamlined Approvals
Corporate travel requires a series of approvals from travel managers and the finance department. However, most companies do not have a well-defined approval workflow. This leaves employees wondering whom to approach with their travel requests.
Additionally, international trips require multi-level approvals. This process is very time-consuming and can frustrate employees if the trip is not approved on time. Investing in a good corporate travel management online booking tool solves the problem of unnecessary approval delays.
It enables companies to define multi-level workflows according to the trip destination, employee level, departments, duration, etc. The trip requests are automatically moved from one approver to another. Hence, employees need not worry about any delays regarding their trip approvals.
Now that you know how a travel management online booking tool helps you improve the productivity of your employees, it is time to optimize your corporate travel booking process. You can do this by investing in a travel management platform such as ITILITE.
With ITILITE, your employees can book business trips with a turnaround time of 90 seconds. We also provide a lightning-quick booking system, advanced travel analytics, robust travel policy, virtual travel consultant, extensive travel inventory, and many more.
Try out ITILITE for free to get a first-hand experience of the features.