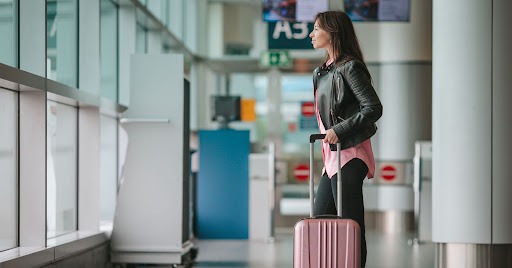 Embracing international corporate travel can open up a world of opportunities for your business. Whether it's cultivating relationships with overseas partners, exploring new markets, or attending international conferences, the benefits are undeniable. However, as a travel manager, you know that organizing and managing international travel comes with its own set of challenges and considerations.
In this blog post, we'll provide you with a comprehensive guide to international travel management, specifically tailored to travel managers like yourself.
Define the Objective of the Trip
Defining the objective of international corporate travel is essential to plan effectively. It helps you allocate resources effectively and ensures that the trip's determined outcome aligns with the company's goal.
Some common objectives include:
Exploring new markets
Meeting with new or existing clients
Attending conferences
Providing training to employees
Closing deals
Conduct Risk Assessments
Before employees take up international corporate travel, conducting thorough risk assessments for their destination is crucial. This enables you to identify and mitigate potential threats that could impact the safety and well-being of your employees.
To do this, you must evaluate historical and current data about the location, including factors like political instability, weather conditions, and safety reputation. Then, you can establish protocols that employees must adhere to. You can also provide pre-trip training sessions to educate employees about the risks they may encounter and how to respond effectively.
Educate Employees Regarding International Travel
As a travel manager, you know that the business landscape of each country varies. Therefore, it is important to equip employees with knowledge that can help them navigate the location smoothly and ensure a successful business trip.
Some of these aspects are:
Finances and Exchange Rates
Inform travelers about the exchange rates between your home currency and the local currency of the destination country. You must also inform them about currency conversion fees, ATM withdrawals, or credit card usage.
Further, research the preferred payment methods in the destination country, as some places only accept cash. Ask travelers to carry a mix of payment options to ensure convenience during their trip.
Cultural Considerations
When taking up international or global business travel, familiarize travelers with the norms of the place they are traveling to. For example, tipping culture is prevalent in America, but many countries find it offensive. Similarly, some countries prefer bowing the head when meeting instead of a handshake.
Further, educate travelers about gender roles and etiquette in the destination country. Highlight cultural behaviors specific to business settings, such as meeting etiquette, negotiation styles, and gift-giving customs.
Electronics and Charging
The usage of electronics and charging devices may vary from country to country. The United States uses electronics with 120V, whereas many other countries use a 240V electrical system. As a result, appliances made for use in the U.S. may not work in such countries.
To ensure the safe use of appliances, advise travelers to carry a voltage converter in countries with a different voltage system.
Travel Documentation
For international corporate travel, you must gather information about visa and passport requirements for the destination country. You must do this well in advance as there are time frames associated with the application process. Further, check the type of visa applicable for business purposes.
Ensure that other documents, such as passports, are within the validity period. Since the documentation process is lengthy and complicated, you must offer support and guidance to employees in completing the process accurately.
Create Itineraries
Create itineraries for travelers based on the activities that a business traveler is supposed to perform at the destination. Gather travel dates, the destination, the purpose of the trip, meetings or events, and any preferences from the travelers. Next, identify the main activities of the trip, such as client meetings, conferences, site visits, or training sessions.
When planning the schedule, you must also account for any time differences and potential jet lag. It's also important to include some downtime in the itinerary to allow travelers to rest, recharge, or explore the destination. This can contribute to their well-being and productivity during the trip.
Arrange Travel Logistics
Arrange transportation, including flights, ground transportation, and transfers, considering factors such as cost, travel time, and proximity to business venues. Ensure that there is enough time for layovers and transit between destinations.
Invest in Convenience
Employees may face stress and pressure when going to unfamiliar locations, especially when they have business targets in mind. Therefore as a travel manager, you must try to make the journey as smooth as possible for them.
You can opt for these programs and services to increase the convenience of travelers.
Concierge Services
Schedule pick up and drop off at the airport
Arrange for prebooked ground transportation between hotels and business venues
Personalized assistance during hotel stays
Access to translation services to overcome language barriers
Assistance with business errands
Airport Lounge Access
Provide business travelers with access to airport lounges to enhance their travel experience. Airport lounges offer a quiet environment where travelers can recharge and relax while waiting for their departure or during layovers.
These lounges provide amenities such as comfortable seating, complimentary food and drinks, charging stations, and free Wi-Fi, allowing travelers to work or rest before embarking on a long journey.
TSA Precheck
TSA Precheck is a program that provides expedited screening at the airport for pre-approved travelers. It allows participants to access dedicated security lanes that have shorted lines.
Further, travelers do not have to remove their shoes or belongings during the screening process. As a result, business travelers can move quickly past the security checkpoint, saving valuable time.

Facilitate Travel and Expense Management
For international corporate travel, it is crucial to equip your employees with the necessary tools to manage their trips and expenses effectively. Implementing a robust Travel and Expense (T&E) software solution can greatly enhance this process.
A T&E software solution enables employees to self-book their flights, accommodations, and transportation options, giving them control over their travel arrangements. They can easily modify their itineraries while complying with the company's policies. In addition, employees can consolidate all trip-related documents in one place, preventing any confusion.
Moreover, employees can conveniently store receipts online for easy access whenever required. The software's streamlined process allows hassle-free submission of expense reports in just a few clicks, significantly reducing the time and effort expended by employees. In addition, it also simplifies business travel management for you so that you can handle multiple trips simultaneously.
Strengthen Traveler Safety
We can strengthen traveler safety in following ways:
Travel Insurance
Travel insurance covers accidental loss, theft, or medical emergencies during the trip. This can help business travelers manage the finances of unfortunate incidences during the journey and also access quality healthcare if required.
Emergency Preparedness
Train employees to handle risks when going on international corporate travel. Provide them with the SOS number and phone number of the consulate and local police services. You must also ensure travelers understand when to use these contacts.
You must also have an emergency response plan to help business travelers in need and prevent further damage.
24/7 Travel Support
Round-the-clock travel support is essential during international corporate travel to assist travelers with issues they may face during any hour of the day. It is advisable to connect with a travel management company with a dedicated team with the knowledge and experience to handle emergency situations effectively. This will give you peace of mind regarding the safety of your travelers.
Live Tracking Travelers
A T&E software solution can help you in live-tracking your travelers so that you are aware of their whereabouts at all times. It helps you locate travelers immediately in case of disasters or other unforeseen events.
Evaluate Travel Performance
Lastly, you would like to analyze whether the international business trip was a success or not. To access the travel ROI, you must follow these steps.
Define KPIs
Common KPIs for global business travel include cost per trip, return on investment (ROI), traveler satisfaction, and business outcomes such as increased sales or client acquisition.
Gather Data and Feedback
Collect relevant data and feedback from various sources. This may include expense reports, travel booking systems, traveler surveys, feedback from managers or clients, and financial reports.
Analyze Travel Spending
Review travel expenses to identify any trends, patterns, or areas of excessive spending. Analyze the cost breakdown by category (flights, accommodations, meals, etc.) and compare it against industry benchmarks or previous periods to identify areas for potential cost savings or optimization.
Measure Business Outcomes
Evaluate the impact of global business travel on specific business outcomes or goals. For example, assess whether travel contributed to increased sales, new client acquisitions, improved customer satisfaction, etc.
Prepare for International Corporate Travel
We are confident that this guide will greatly assist you in preparing for your upcoming international business trip. However, to maximize the efficiency of your preparations, we highly recommend that you implement a travel management solution.
ITILITE is an advanced travel management solution that can help you centralize your travel-related tasks and data, allowing for better coordination and oversight. With ITILITE, you can create itineraries, book tickets at the best prices, and analyze the outcome of the trips effectively.
To know more about how ITILITE can help you, book a demo now.