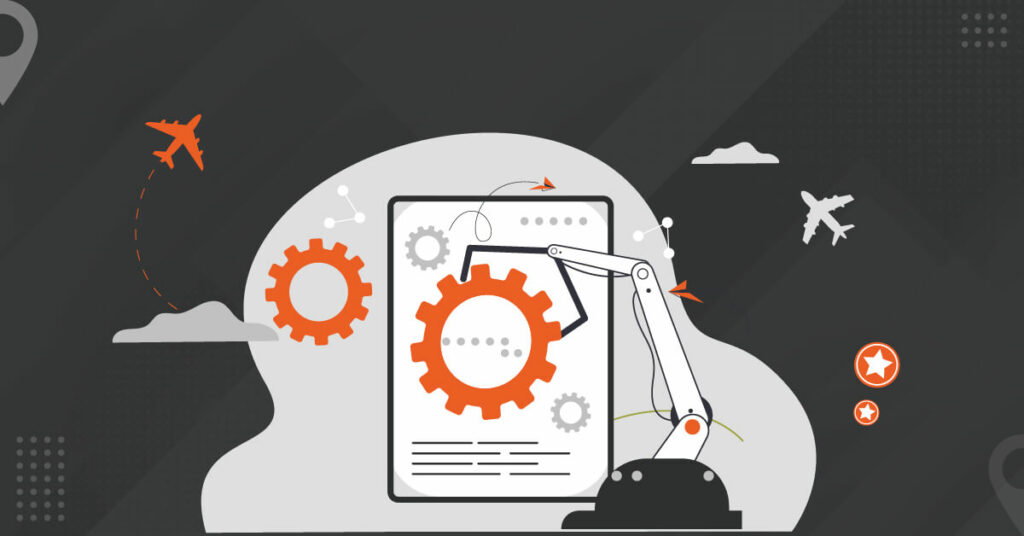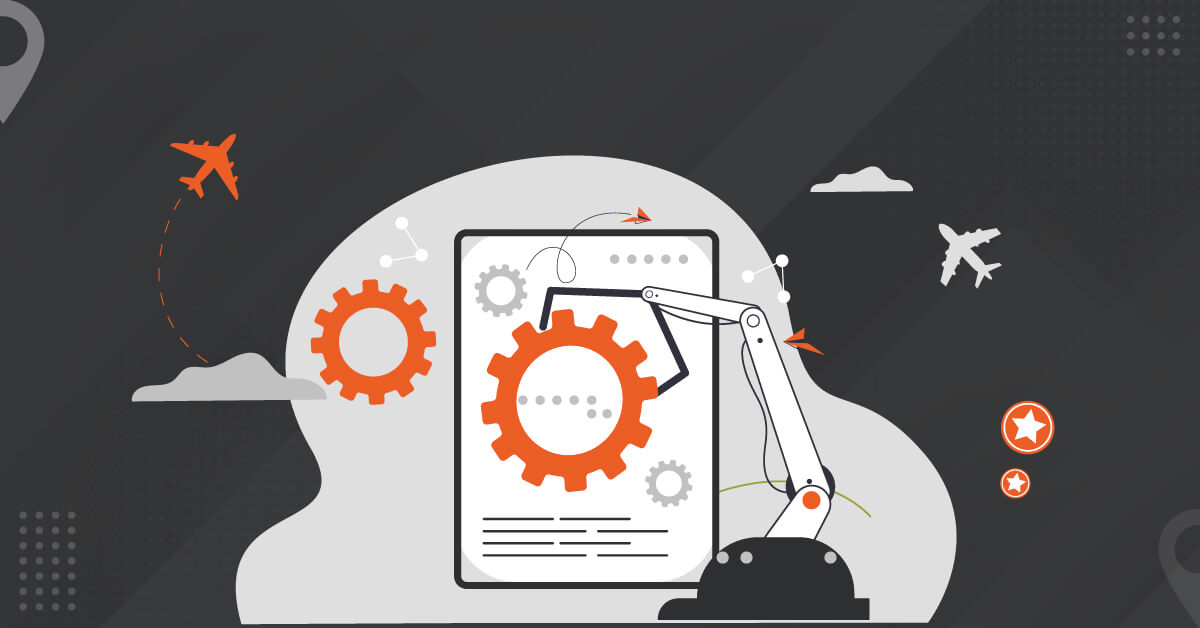 Automation has revolutionized the way businesses operate. From streamlining repetitive tasks to reducing errors and increasing efficiency, automation has brought numerous benefits to various industries, including business travel. One area where automation has had a significant impact is business travel operations.
Travel can be a significant cost center for any business, with employees often required to travel for work-related meetings, conferences, and other events. Earlier, managing travel arrangements, expenses, and other details was a time-consuming manual process.
However, with the advent of technology and automation, businesses can now streamline their business travel operations and experience numerous benefits. 
Let's look at some key benefits of automating your business travel operations.
1. Increased Efficiency
Over the years, many organizations have been following the manual of business travel management, which is highly inefficient and costs both time and money. In the traditional method, travel managers must perform all tasks, such as booking tickets, drafting travel policies, creating reports, analyzing travel data, and getting good deals and discounts, among others. Moreover, with these manual processes, there are high chances of human errors that can produce wrong results.
Automated systems eliminate the need for manual processes, reducing the time and effort required to book travel arrangements. For example, cloud-based travel management software can carry out repetitive tasks faster, more accurately, and efficiently. Tasks such as finding the best trip packages, generating reports, approval workflows, analyzing data, etc., are all automated in the software, which helps save a lot of time and money for travel managers.
2. Improved Cost Control
Your travel managers always look for ways to reduce business travel costs without compromising employee satisfaction. However, they sometimes struggle with finding the most cost-effective options. This is because they must navigate various third-party websites to find the best deals and offers.
Additionally, they must keep a tab on their employees' spending habits so that they don't go overboard with expenses.
With automation, companies can get real-time visibility into their travel expenses, allowing them to better understand and control their travel spend. For example, an automated system can track employee expenses and provide real-time notifications of any cost overruns.
This helps companies identify areas where they can reduce costs and ensure that employees stay within budget limits.
Additionally, automation helps companies negotiate better deals with travel suppliers, be it airlines or hotels. By leveraging the data the system collects, companies can better understand their travel patterns and negotiate more favorable terms with suppliers.
3. Personalized Travel Experience
Booking travel tickets is a major challenge your travel managers and employees face. Travel managers have to keep in mind every employee's preferences and requirements. This becomes very difficult, especially when multiple employees are traveling at the same time. And if employees' preferences are not considered, it can impact their overall travel experience.
With the help of automation, you can provide your employees with a personalized booking experience. An automated system takes into account employees' individual preferences and travel histories.
For instance, the system suggests the preferred airlines and hotels based on previous bookings. Automation can also generate customized travel itineraries, provide real-time updates about their trips, and offer more flexible travel options, helping them make last-minute changes in their trip itineraries.
4. Easy Expense Management
For business travel, managing and storing expense documents is very crucial. If you are using the traditional method of managing expenses, you need to manually enter all the details from the documents into a spreadsheet and create expense reports. However, there are chances you may lose the expense receipts or make errors while managing multiple receipts.
Automating expense management cuts down on expense filing errors as human intervention is reduced significantly. Expense management software uses OCR technology to read and extract the data from the paper receipt and then automatically fills in the expense details.
Once all these expense receipts are uploaded, you can club them into one report and then submit them to the finance department. The process is intuitive, saves a lot of time, and is very straightforward.
5. Better Travel Policy Compliance
A report published by Travel Daily News revealed that 60% of travel managers felt that getting employees to comply with their company's travel policy is challenging.
This generally happens when employees are unable to view the policies in real-time while booking. Or, they simply don't go through them due to the tedious travel approval process. This, in turn, can pose problems with your corporate travel operations.
However, automation can be valuable in ensuring compliance with a company's travel policy. Here are some ways in which automation can help:
When you integrate your travel policy into an automated system such as travel management software, employees can get real-time visibility into the travel policy. They can refer to the policies while on the go, thus preventing them from spending more than required.
When you automate the approval process for travel requests, travel managers can ensure that employees follow the company's travel policy. For instance, an automated system like travel and expense software can verify if an employee is booking with the company's budget and abiding by travel policies. This will allow employees and travel managers to take corrective action before the commencement of the business trip. 
With automation, you can identify travel spending and patterns of employees. Based on this, you can modify your travel policy accordingly so that employees can comply with the travel policy.
With automation, you can ensure travel policy compliance and manage your corporate travel operations seamlessly.
6. Faster Expense Reimbursement
The traditional method of expense filing involves employees collecting all the physical receipts, storing them, and then filing them for expense reimbursement. During this process, there are high chances of them getting lost.
Moreover, employees have to wait many days for reimbursement as the receipts have to go through multiple levels of approval. This can impact their personal finances significantly and, as a result, their decisions to go on business trips.
You can speed up your reimbursement process with the help of an automated system such as travel and expense software. The software allows employees to scan and upload receipts, and it will automatically create an expense report.
When this is done, an instant notification is sent to travel managers and the finance department. They can immediately review the expense reports and approve them with just a click of a button. The amount is then deposited directly into the employee's account within a few hours.
This way, employees don't have to wait for a long time to get their amount back, and it also saves travel managers and the finance department a lot of time.
Ensure Seamless Business Travel Operations with Automation
For any company, business travel operations need to be optimal while also ensuring a good travel experience. With automation, travel managers and company heads can manage most aspects of their business travel seamlessly.
The best way to automate your business travel operations is by investing in a robust travel management platform such as ITILITE.
ITILITE's travel and expense management software helps employees file expenses quickly, ensures travel policy compliance, stores travel documents safely, allows digital receipt scanning, provides real-time notifications, and many more.
To try out the benefits for yourself, request a free demo of ITILITE.