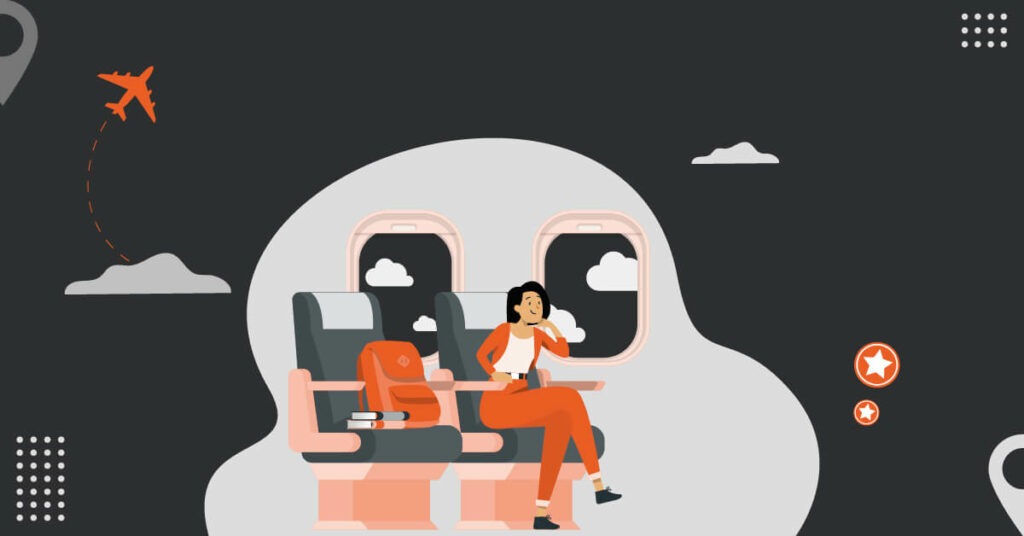 Work trips can be exhilarating in a way that employees get an exciting opportunity to travel to different places, represent their company, or even meet peers from another part of the world.
But, it is important for employees to be aware that they are still representing the company even while traveling. To avoid creating a negative impact on the company's reputation, there are several things employees should avoid on a business trips.
In this blog, we discuss some crucial things your employees must not do on a work trip.
1. Misrepresenting the Company
Misrepresentation is defined as the inaccurate statement or information provided by one party to influence another party in the decision-making process. This could be either signing a contract or making new business deals.
During a business trip, in order to impress the clients or strike new business deals, employees can provide information that is not true or misrepresent their products and services. However, such unethical practices can put your company in bad limelight.
Therefore, before employees go on work trips, you, as an HR manager, must always ensure that employees know their company profile thoroughly so they don't give false information during their trip.
You must clearly communicate with your employees what they are authorized to do and say on behalf of the company.
2. Violating the Company's Policy
Policy violation is one of the most common problems that companies face. The policies can include all company policies, such as travel and expense policy, expense reimbursement, data security, and employee safety. Employees may not always comply with a policy because of various reasons. This leads to a policy violation, and they may not know the consequences of violating your company's policy.
Before they leave for their business trip, you can hand over a copy of all your company's policies so that they can thoroughly go through them. If they are not clear on a few pointers, they can get their doubts clarified.
Moreover, you must ensure that the employees carry these copies when they go on a business trip so that they can refer to them anytime. This helps prevent any policy violation, and you can also manage your business travel management process.
3. Being Disrespectful of Local Cultures and Laws
When traveling to a different place, especially internationally, employees can see a shift in cultures and laws. Understanding local customs and laws can positively impact business decisions, build relationships, and drive your business.
However, employees must be mindful of not disrespecting local customs or laws. For instance, employees must not use offensive language or behave indecently in public.
Hence, as an HR, you must inform your employees about local customs and laws about the destination they are traveling to. You must research the destination thoroughly, understand its culture, and know the various international business etiquette.
You should also educate your employees on what phrases are acceptable and what phrases are considered offensive in certain countries, the importance of timings, consumption of alcohol, and many more.
Cultural insensitivity and ignorance can affect your business, such as missed business opportunities and brand damage. Therefore, ensure that your employees know and respect the local culture and laws.
4. Ignoring Safety Protocols
During a work trip, the safety of the employees is of utmost importance. However, ignoring safety protocols on a business trip can be dangerous and put the employee and the company's reputation at risk. Here are a few reasons why employees should not ignore safety protocols while on a business trip:
Personal safety: When employees ignore the safety protocols, their personal safety is at high risk. For instance, venturing out late in the night or going to a place that is unsafe can be a threat to employees' personal safety.
Company reputation: Ignoring safety protocols could also harm your company's reputation and increase its liability. If an employee is injured or harmed as a result of ignoring safety protocols, the company can be held responsible for any damages or losses. This can lead to damage to the company's reputation.
Cost and productivity: When safety protocols are ignored, it could also result in increased costs and decreased productivity. For example, if an employee is injured or harmed as a result of ignoring safety protocols, they may need to take time off work, resulting in lost productivity. Additionally, the company may incur additional costs related to medical expenses, legal fees, or insurance claims.
Therefore, employees must always follow safety protocols while on a business trip. HRs must educate employees on safety tips and hand them a safety checklist before employees go on the trip.
5. Not Communicating Effectively with Colleagues
Communication is one of the essential aspects of a trip. Employees who go on business trips may not communicate with their colleagues due to differences in time zones or hectic schedules. 
But communication is crucial because it helps ensure that everyone involved is working towards the same goals, understands their roles and responsibilities, and can coordinate their work effectively. Employees not communicating effectively with their colleagues can lead to misunderstandings, delay in achieving goals, and missed business opportunities. 
Therefore, you should instruct your employees to communicate effectively with their colleagues and managers. If any problems arise unexpectedly, then with proper communication, team members can help identify problems early, brainstorm solutions, and make decisions quickly.
HRs must ensure employees have reliable means of keeping in touch with their colleagues, such as business travel tools for audio and video conferencing, which will allow them to keep in touch with their colleagues instantly. 
6. Engaging in Personal Activities During Work Hours
According to Zippia, an average employee spends 8 hours per work week on their cell phones for non-work related activities. When employees go on work trips, they are going with a purpose. However, employees sometimes engage in personal activities during business hours, such as using cell phones, talking to others, browsing social media, etc. 
This can impact employees' productivity and hamper their business travel goals. When employees are attentive and focused, it creates a good impression on others about your company.
Therefore, you must inform your employees why not engaging in any personal activities is crucial. You must also keep track of their performance and get regular updates from employees on their achievements. This ensures employees focus less on personal activities during work hours. 
7. Not Being Punctual 
It goes without saying that business meetings and conferences require business professionals to be on time. If your employees report late to any of the business events, it can affect the working relationships with colleagues, clients, and even managers. It may also come across as not valuing other people's time and, thus, not valuing others in general. 
Hence, punctuality for meetings or any other business event is extremely important. Employees need to prepare well in advance and make arrangements the previous day so that they don't arrive late to the meetings. As an HR, you must also explain how they can manage time between their personal and professional work, so they don't arrive late during business meetings or conferences. 
As an HR, you can ask your employees to:
Wake up early.
Set reminders or alarms. 
Be prepared ahead of time. 
Maintain a work calendar.
When employees are punctual, you develop a culture of trust, improve efficiency and develop better reputations. 
8. Posting Inappropriate Content on Social Media
While on a trip, it is quite natural for employees to share their location and pictures on social media. 
Employees may be excited to update everything they are doing, but posting inappropriate content, such as using abusive language, negative opinions about the job/employer/manager, and content that breaches the company's confidentiality can harm its reputation. 
Hence, employees must be extremely careful of what they post on social media. HRs must take sessions to educate employees about the consequences of posting inappropriate content on social media. 
If applicable, review the company's policy regarding social media and explain how negative public comments about the organization could impact the company's brand, bottom line, and, ultimately, the employee's job.
9. Discussing Politics and Religion
Work trips involve meeting business professionals from different religions, and every individual may have their own political beliefs. 
However, it is a basic business etiquette that while at a workplace or during a business trip, politics and religion must not be discussed. Religion and politics are controversial topics that can easily offend anyone and lead to arguments. Even a casual remark can turn the situation serious. 
Therefore, you must ask your employees to refrain from discussing any topic related to politics or religion. You can give them a list of dos and don'ts in which you need to mention that employees should not be engaging in any political talk. 
Even if the other person has initiated the conversation, employees must excuse them politely and avoid engaging in talks related to politics and religion. 
10. Not Carrying Travel Documents
Carrying travel documents while going on business trips is essential, especially if employees travel internationally. They may need to carry documents such as identity proof, visas, passports, driver's licenses, and travel insurance. 
They can find themselves in trouble if they don't carry the essential travel documents. For instance, if the employee forgets to carry his air ticket before boarding the flight, he will be denied from flying. 
As an HR, you must always ensure that employees carry the essential travel documents. Some of the important documents include: 
Health travel documents
Travel itinerary details
Medical and travel insurance
Visas and passports
Copies of all ID documents
Air tickets and proof of accommodation
Carrying these documents will make their travel more convenient, seamless, and comfortable. 
A better way to ensure this is to provide them with a packing checklist with a list of all essential documents required. 
Get Free Business Packing Checklist
11. Not Filing Expenses on Time 
During a business trip, employees may incur various expenses such as food, cabs, stationery items, public transport, etc., which can collectively add up to huge expenditures. 
It is essential that employees keep track of and file them instantly so that they don't exceed the company's budget. If employees don't file their expenses, there may be cost leakages which can impact the company's financial health. 
One of the best ways employees can file their expenses on the go is with the help of expense management software. With the help of this software, employees can upload their receipts and file their expenses in real-time, anytime, anywhere. This will prevent employees from overspending. 

Ensure your Employees go on a Work Trip without any Hassle
Whether your employees are traveling for the first time or frequently, they must be aware of things they must not do on a business trip. Asking employees to follow the above-mentioned will improve your company's reputation and employee morale. 
In order to ensure a smooth and seamless work trip for employees, HRs can leverage ITILITE's travel management software. The software helps you plan, manage and organize business trips with real-time visibility of policies. Employees can also book according to their preferences and file expenses on the go. We also offer 24/7/365 support to employees before, during, and after the travel. 
To experience the advanced features, try ITILITE for free now.