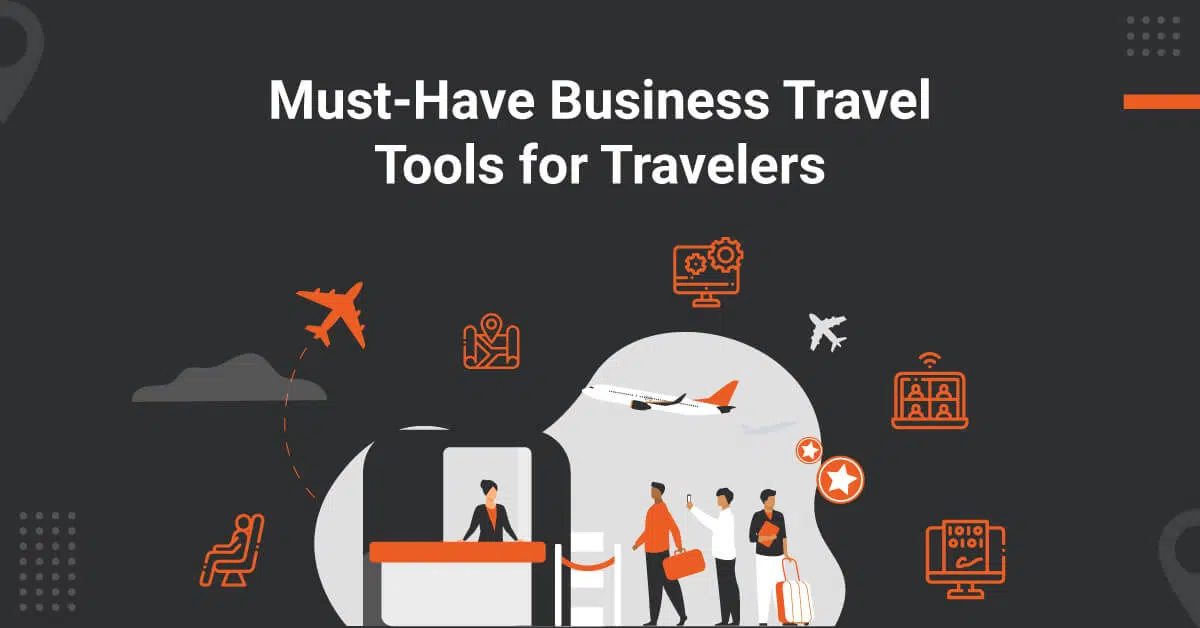 In its outlook, the Global Business Travel Association revealed that business travel is resuming. According to the study, the travel spending levels can witness a 23% surge this year. Moreover, a full recovery is expected by 2024.
With the comeback of business travel, travelers will have multiple things to handle as they get back on the road. This can lead to exhaustion and stress. However, they can make use of some best business travel tools or corporate travel tools to feel more relaxed on a business trip.
As a business traveler, carrying essential documents to sign contracts or agreements can be quite a hassle. Moreover, you also need to protect these documents from tearing or spillage of food/water as they contain critical information. Hence, it is best to store them on the cloud and sign them using the e-signature tool on electronic devices.
An e-signature business travel tool like DocuSign, Adobe Acrobat Reader, etc. lets you sign and manage almost every contract. These tools can also fill all the fields in the document automatically, eliminating manual errors. Moreover, the documents remain safe through state-of-the-art encryptions.
Additionally, by using e-signature business travel management apps, you minimize the impact on the environment and save time and money.
Business travelers sometimes have to travel long distances for face-to-face interactions with clients, business partners, stakeholders, etc. Because of this, they don't get sufficient time to interact with their team members to discuss daily tasks.
Using tools for business travel such as video and audio conferencing provides businesses with various benefits. Whether communicating with your team on business trips or discussing tasks with your manager, these corporate travel tools are efficient, cost-effective, and scalable.
Some useful business travelers tools are Zoom, Google Meet, and Skype for video conferencing, messaging and sharing images and videos.
3. Online and Offline Maps
As the go-to navigation tool, maps help business travelers get around a new destination with ease. These business travel apps provide the fastest and easiest routes to commute. Moreover, you can also use maps to get recommendations about nearby places to visit, stay, eat, and things to do. Maps let you pin places in advance, add multiple stops, share locations, and choose the transportation mode.
Online maps such as Google Maps and MapQuest act as excellent business travel tools that detect your IP address and give direction from your current location. They also show precise travel time with traffic intensity and distance required.
Moreover, you can download offline maps to travel around the area in places with no internet or weak Wi-Fi. So, when you are on your business trip, simply download online and offline maps to make your travel easy.
4. Travel Management Software
Sometimes a situation may arise that will require business travelers to travel immediately. In such cases, booking flights and accommodations at the last minute can be time-consuming, costly, and challenging.
With a good travel management software solution, you can get multiple personalized, policy-compliant flight and hotel options at your fingertips. This way, you can make faster bookings without having to scroll through numerous websites.
Some business travel software solutions might also be available as business travel apps. With these business travel apps, you can get updates on flight cancellations, delays, hotels, car rentals, etc., on your mobile, helping you manage your trip seamlessly.
Moreover, through advanced travel management software like ITILITE, you can also get 24/7 support via calls, chats, and emails in case of an emergency during the trip.

What do you do when you have a flight re-routed, canceled, or landed in an unfamiliar airport? What if you have missed the flight and don't know what to do next? This is something most business travelers don't think about. They assume everything will go well.
However, you may be missing out on immediate help. So, keeping corporate travel tools such as a flight tracker handy is essential under such circumstances.
Flight tracking gives business travelers detailed flight information and helps them report on time. It includes crucial information on thousands of airports, including maps, delays, flight cancellations, gate changes, boarding times, baggage claims, etc., with a real-time flight status system.
Moreover, business travelers can get instant updates from booking their flights until they reach their destination.
6. Expense Management Software
After a business trip, business travelers need to submit bills of all the expenses incurred manually. Firstly, you must collect and save all the receipts from the trip and attach them to the monthly expense report. Secondly, you must compile them and submit them for approval.
Manual expense filing and reimbursement can lead to low speed, data error, high cost, lost receipts, etc., as only physical copies are proofs for reimbursement. In such cases, business travel tools such as expense management software helps accelerate the expense filing process.
You can apply for reimbursements by scanning and uploading your receipts in real-time. Moreover, the software automates the expense processes like approvals, payments, and reimbursements.

7. Task Management and Organizing
Managing and organizing tasks in the 'new normal' brings its own set of challenges. In other words, business travelers need to be flexible when managing tasks, attending meetings, communicating with their teammates, etc., while traveling.
Switching to a business travel tool such as a task management tool will help you organize, plan and prioritize your tasks and complete them more efficiently within the stipulated time. These corporate travel tools have unique features that will help you complete your work, let you collaborate with other team members, track time to meet deadlines, and many more.
Business travel tools such as Evernote are available on phones and the web and are easily accessible. You can also create and share agendas, memos, and reminders from your mobile phones anytime from any part of the world.
8. Business Card Scanner
Despite the growing age of social media and emails, business cards are still in the running. Address books have become digital as travelers don't have enough time to save business card details on their phones manually. Hence, business travel tools such as business card scanners provide an excellent method of collecting and organizing contacts' information during business travels.
By scanning your business card, you can automatically save the contact details on your phone. The information is saved using OCR (Optical Character Recognition) technology. This technology extracts and repurposes data from scanned images, pdfs, and documents, eliminating the need for manual entry and further simplifying the data entry process.
Business trips can be pretty stressful and hectic if things aren't organized. Using business travel tools like ITILITE will help streamline the process and keep you on a budget, saving a lot of time and money.
ITILITE gives you a seamless travel booking experience. The platform provides AI-based personalized and policy-compliant travel options at your fingertips, so you can finish booking the trip in 90 seconds.
We also help you with itinerary management, flight cancellation, and rescheduling. Moreover, with our impeccable 24/7 support, you can get a resolution for any emergencies during the trip via call, chat, and email
Get the FREE demo of ITILITE to try these features yourself.