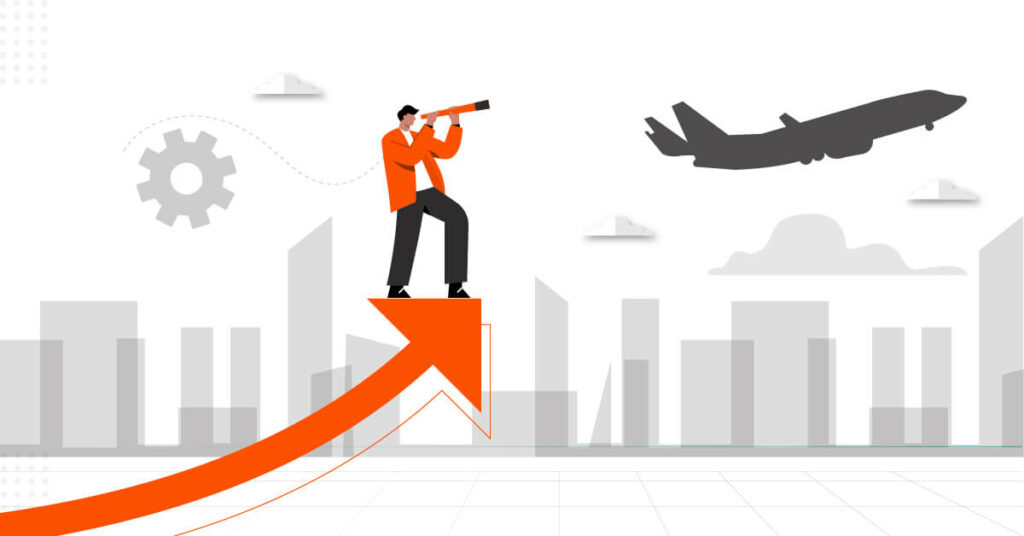 Business travel has proven to be important in networking, identifying new opportunities, and expanding the company. However, owing to the slowdown of the economy, business travel hasn't been able to recover to pre-pandemic levels till now.
To adapt to this new landscape, many companies are redefining their travel strategies. From cutting out non-essential business trips to improving the safety of employees in the post-pandemic world, businesses are approaching travel with greater caution.
Listed below are major strategies companies can adopt to be prepared for the future of business travel.
Prioritize Business Traveler Safety and Health
Health and safety are one of the biggest concerns for business travelers. To be productive on business trips, travelers need to feel secure and have peace of mind regarding their well-being.
To ensure business travelers' safety, you must deploy an effective corporate travel risk management program. Moreover, you must have a contingency plan to have a watertight safety system.
Further, you can take various steps to improve the well-being of travelers. You can enroll them in mental health improvement programs, prevent overscheduling their itinerary, and give them more control over their trips.
This allows them to be more productive on their business trip and get better results for the company.
Assess The Need For Business Trips
Research suggests that 25%-30% of business trips have low value. Therefore, it becomes important to identify whether the company will receive any travel ROI from a trip before taking it.
For this, travelers can answer pre and post-trip questions such as "what is the purpose of the trip," "how does the expense compare to potential ROI," and "did the trip generate leads."
By assessing the value of trips, you can eliminate trips that do not provide much value. Further, you can enhance the travel experience and quality of business trips by investing more money in trips that justify their value.
Create Flexible Travel Policies
As the needs of business travelers are evolving, they want more control over their travel experience. A flexible travel policy provides employees with a dynamic budget while giving them the freedom to choose from various options within certain guidelines.
Further, with the help of technology, companies can now use dynamic travel policies that adjust based on the options available when booking. These policies consider factors such as seasonality and other reasons for price increases, removing the need for strict price limits on bookings.
With such policies in place, the software doesn't consider bookings out of policy as long as they fall within parameters that account for surges. As a result, employees can select compliant travel options that meet their preferences.
Flexible travel policies not only improve work-life balance for employees but also boost their satisfaction levels. This leads to better efforts during business trips and an increase in ROI.
Allow Bleisure Trips
Bleisure (business+leisure) trips have become popular in recent years. According to a survey conducted by GBTA, 90% of respondents were more or equally interested in taking bleisure trips compared to pre-pandemic times.
Furthermore, bleisure trips lead to increased savings in accommodation. This is because 82% of business travelers stay in the same hotel for both business and leisure parts of the trip and end up choosing a more cost-efficient stay.
In addition, bleisure trips serve as a way for employees to recharge themselves after a demanding work routine. Notably, research by Harvard indicates that employees value the ability to blend business and leisure travel and are more likely to remain with companies that offer such flexibility.
Leverage Technology
The future of business travel involves using technology to streamline business travel management. Some of the technologies that companies can benefit from are:
SaaS-based Systems: Companies can use SaaS-based travel management software to automate approvals and create workflow hierarchies.
Artificial Intelligence: Companies can stay ahead of the curve by using AI to personalize business travel. AI also helps travel managers secure the best travel deals with the help of price predictions. In addition, AI-powered chatbots can provide 24/7 support to business travelers.
Big Data Analytics: Analytics enables companies to improve their travel programs by gaining insights into travel KPIs, such as out-of-policy and last-minute bookings. This enables businesses to identify areas of cost leakages and better understand the preferences of their employees.
Provide Unconventional Accommodation Options
While hotels have long been the traditional option for business travel, unconventional stays such as Airbnb and vacation rentals are becoming increasingly popular.
A survey of 6,000 corporate travelers reveals that 15% of travelers used apartments for business travel. In addition, 23% of companies have formal agreements with homestay brands.
The rise in popularity of these alternative stays can be credited to several factors. These include the preferences of modern-day travelers, the cost of a stay, and an increased focus on traveler wellbeing.
Self-booking tools are the future of business travel. These tools not only give employees greater control over their travel experience but also save travel managers a lot of time and effort.
The leading corporate travel management software solutions in the market offer self-booking tools that integrates employee preferences with the company's travel policy. This means that employees can book travel packages of their choice that comply with the policy. In addition, self-booking tools can help to ensure that employees are aware of any travel guidelines that may apply to their trip.
Another benefit of self-booking tools is that they provide a consolidated expense view under a single platform. This can enhance spending visibility for both employees and the company, making it easier to track travel expenses.
Implement Sustainable Travel Practices
Air travel contributes to 2.5% of global CO2 emissions, and business travel represents about 20% of this number. Therefore, companies must take responsibility for ensuring a greener future for business travel.
Some sustainable business practices include:
Keeping track of your carbon footprint
Create a green travel policy
Choosing direct flights and trains when possible
Staying at hotels that opt for sustainable practices
Purchasing carbon offsets to compensate for the emissions
Redefine Strategies For The Coming Future Of Business Travel
The key to getting the maximum advantage of business travel is to adapt to the changing landscape of business travel. To upgrade your travel program and stay ahead of the curve, you can opt for an advanced travel management platform.
ITILITE is a modern SaaS-based travel management platform that reduces the administrative burdens on travel managers with automation. In addition, it enables your employees to book their tickets themselves, giving them more flexibility and control over their travel. Further, we also ensure the safety of your employees by providing round-the-clock travel support.
To know more about the benefits, book a demo now.