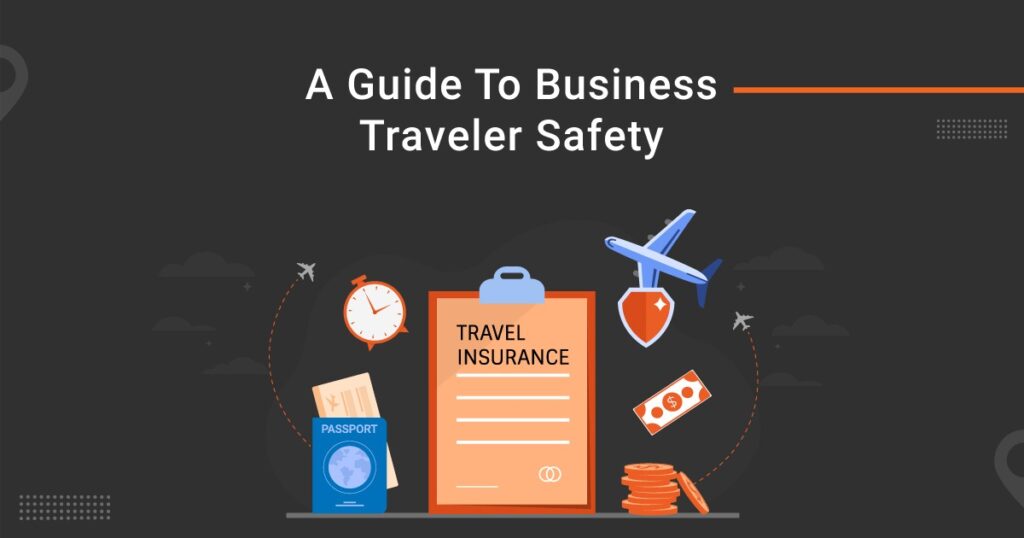 Keeping your employees safe is your top priority, especially when they are traveling. While a business trip might go without a hitch most of the time, sometimes things may go wrong. And when they do, you need to always be on top of everything to ensure that your employees are safe. From issues around personal health to making employees understand how to contact the right person in case of an emergency, you need to make sure that your employees are well-informed with all the facts and tips.
With this in mind, read on and follow all these steps to keep your employees safe while they are traveling for business. There's also a traveler safety checklist that you can share with your employees – it will help them pack properly and not miss out on anything important.
Steps to Ensure Traveler Safety 
If your employees often travel to different parts of the world, here are some steps to keep them safe:
1. Assess risks & have a solid duty of care plan
Assessing and mitigating risks is your biggest responsibility as a travel manager. For assessing risks, the first step would be to have open and clear communication with your employees and check if they are comfortable traveling and if there are any concerns. If they are willing to travel, then make sure that you support them from the time they start booking the trip to their safe return home. You can do this by having a solid duty of care plan in place to meet your employees' safety, health, and well-being needs. And it needs to be well implemented via a travel and expense management system.
2. Have a robust T&E management solution that lets you:
Gather pre-travel reports – Your T&E solution should advise you on situational awareness, and share preventive security recommendations that can help travelers understand their destinations, so they can choose appropriate accommodations and transportation options.
Track travelers real-time – Tracking your employees' location will help you know where they are and view those who could potentially be at risk. With a T&E partner like ITILITE, you'll have peace of mind knowing exactly what flights, hotels, and cabs are booked – and where your employee is at any given time.
Block unsafe destinations & hotels – To make sure that your employees don't take any unnecessary risks, you need to have a T&E management system that gives you the ability to block searches for destinations and hotels that you think are not safe. With ITILITE Shield, you can lock a city, hotel, or airline that you deem unsafe and protect your employees.
Send destination-specific real-time travel updates & alerts via an app – Make sure you are aware of every alert and advisory (government) and can share it with your employees ASAP, via an app. It could be a protest or a worker's strike. It is important to be proactive in sending real-time travel alerts and informing your employees about destination-specific issues and incidents so they can avoid risks where possible.
3. Provide employee training on:
Social media and cyber safety while traveling – Train your employees on how to keep cyber safety while traveling like not sharing their passwords with anyone on the road, etc. Their smartphones should have limited banking, personal, or compromising information. A few tips can include:

Turning off geo-location on social media apps and no "check-ins"
Avoid using public wifi
Not posting photos of their boarding pass on social media sites


Lodging safety tips – Lodging in well-known and reputable hotels are generally safer. Train employees on choosing a hotel that is located in a busy area that has a 24*7 helpdesk and meets global safety standards. Encourage them to use your T&E solution for booking hotels, airlines, etc so that it's easier for you to track them. Also, ask them to always check:

Where the emergency exits and fire escapes are located
If the room has working locks on windows and adjoining doors
If the door is open or unlocked when you reach there. In case it is open, ask them not to enter the room
Such tips will help them stay vigilant and safe at all times.
4. Make them understand Business Travel Insurance
Share with your employees your travel insurance program documentation so they know what's covered for them. Ensure you share travel insurance details with all the employees who travel. Apart from medical expenses, good travel insurance ensures that all expenses related to emergency medical evacuations are covered for the employees. It also provides them assistance with booking flights on an emergency basis, travel lost luggage, etc.
5. Provide additional wellness support
Free PPE kits – You can also consider offering your employees free PPE kits before they travel. The kit can include a hand sanitizer, disposable face masks, sanitizing wipes, and a pre-travel safety checklist.
Free testing pre and post-travel – You should also offer free COVID-19 testing to your employees, pre and post-travel. Or maybe you can reimburse the amount they spend on these tests.
Suggest some wellness apps – It's important your employees feel healthy while they are traveling. Therefore, recommend a few apps around what to eat or drink while on the road. You can offer to reimburse if there are any premium costs for membership, etc.
Prioritize Business Traveler Safety with ITILITE 
Your employees may get anxious about traveling again for business. It is a need to ensure that they are well-informed, confident, empowered, and supported before they start traveling. And the travel and expense management system you have in place plays a big role in your employee well-being strategy. It should make your employees feel empowered and cared for every step of the way.
At ITILITE, we support your travel needs as well as help you in minimizing risk for your travelers with cutting-edge digital capabilities and 24/7 customer support. To know more, get in touch with our product expert today.

Traveler Safety Checklist
We know that as travel managers your number one priority is to keep your employees safe while traveling. Here's a traveler safety checklist that your employees can use to ensure that they have not missed out on any essential safety item.
Get the latest in your inbox
Subscribe to the Itilite blog and never miss a post!