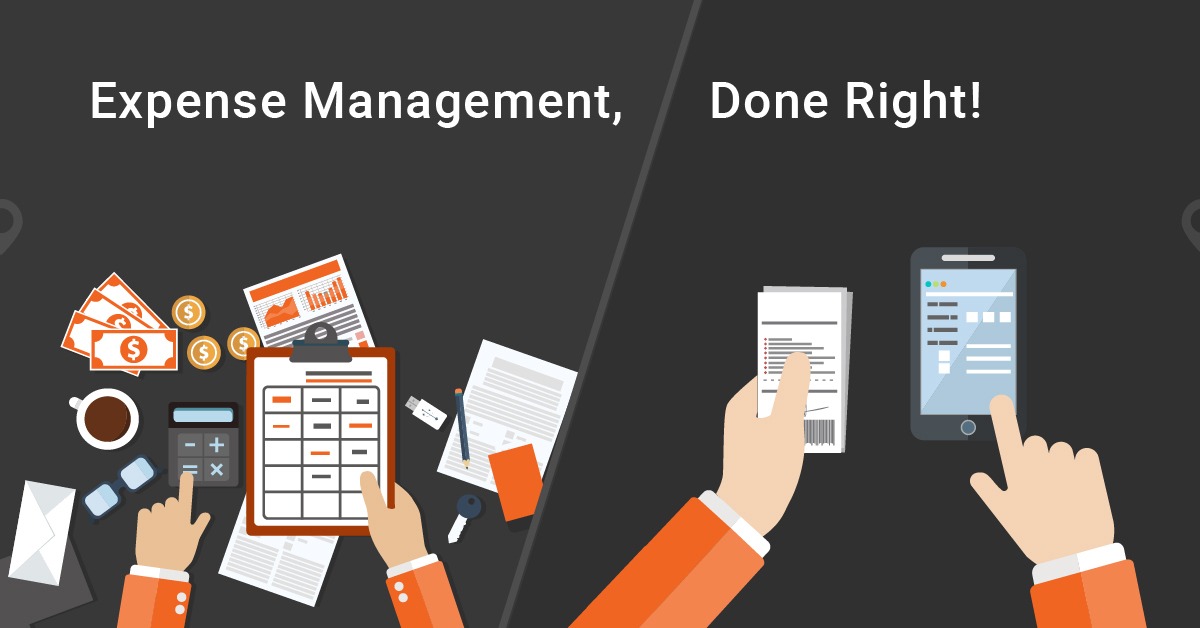 Finding the best expense software for a business is tricky. There are a variety of service providers in the market with distinct features and services.
So, how do you select best expense software that not only manages expense reporting but also makes the entire process faster, easier, and more efficient?
A software solution that does not simplify work for you and your employees WILL NOT actually "work," no matter how many features it has. You don't want an expense management software solution that has to be forced on the employees. It should be able to craft a great experience when added to their workflow.
With employee satisfaction and business values aligned, here's a step-by-step list for choosing best expense management software that "works" for your business.
If you already have expense software, but your current provider isn't meeting your business needs like best expense tracking. This blog will help you re-evaluate your vendor and choose a better one.
Finding the Best Business Expense Management Software
Step 1: Understand What is and isn't Working in your Current Process.
First, it's wise to analyze your current expense management process. You can probably create a list of the problems your business is facing without a good expense management software system before you start searching for it. This will help you choose the right option.
Some questions you may want to ask yourself include:
1. How do your Employees Generally Incur Expenses?
Do your employees use company-owned credit cards or personal credit cards and then get reimbursed later? If they use personal credit cards, you would need software that provides a mobile app so that employees can take photos of their expense receipts on the go and file reimbursements.
Moreover, the best expense reimbursement software in the market offer ACH payments feature where the reimbursement is directly credited in the employee's bank account.
2. What Problems do your Employees Face while Expense Reporting?
The employees will use the software as much as you do. Therefore, it makes sense to take feedback from the employees on how easy or difficult they find the current software and what changes they would want if you plan to purchase a new one.
3. If you are Re-evaluating your Current Software, which Features are Missing or you Don't Use?
There might be some features you don't use like best expense tracking that you initially thought you would and some that you think should have been there in the expense management software. You can create a list of features that are a must for you and cross the others that are not required.
4. How do you Allocate the Funds Between Different Departments? What Insight does your Current Expense Management Software Provide?
If your company allocates funds to different departments, you require expense management software which is having the best expense tracking feature that helps track allocation and different spending patterns.
Once you know the problems you need to solve, the part of researching for software becomes simpler. The criteria for your business will depend on the problems you and your employees face.
Step 2: Set a Reasonable Budget
You must also set a reasonable budget for the business expense management software. Check which software falls within your range and take into account its ROI for the company.
For instance, a stand-alone solution may be cheaper now, but it makes sense to buy an advanced, all-in-one solution that helps you save money down the line.
Step 3: Research Business Expense Management Software Providers
Once you have created a list of all problems you need to solve and have set a budget, it's time to start researching the best expense management software providers. You can assess each provider in the following areas to make sure you select the right software.
1. Essential Features
Whether you are buying new software or replacing your existing one, ask yourself: Does this software have all the essential features you are looking for? Are the "bonus' features necessary for your business?
Here are some aspects that can help you determine if the software offers the features you need:
A mobile app that helps employees submit expenses on the go
A platform that allows employees to attach digital receipts or create an automated subscription plan (for frequent travelers)
Software that automatically detects policy violations and controls fraud
Automated approval flow for better management and efficiency
Receipt tracking
Notifications and alerts to employees for filing expenses on time
Real-time data analytics
A powerful dashboard to manage everything in one place
Mileage tracker that automatically tracks distance traveled and mileage rates
A software that allows setting allocation to different departments

2. Customization
An important consideration while adopting expense management software is that it grows and changes with your organization. It should be future-ready and easy to scale. Make sure you can:
Make changes to the existing policies and customize the workflow for approvals, reimbursements, etc., when needed. For that you need best expense software.
Integrate it quickly and easily with some other software such as a travel management system or HR system.
Go live with the software within no time.

3. Good Employee Experience
While the essential features will help you make a strategic decision, employee experience is important too. For your software to be a success, all employees must adopt it. Therefore, ensure the software you choose is:
Easy to use – Convenience is a huge factor for employees to adopt the software. When filing expense reports becomes easier, and reimbursements are made on time using a best expense reimbursement software , employees get motivated to use the platform.
Highly Visible – All the policy changes are visible to employees at the time of expense filing.
Automated– Most of the tasks such as filing expense reports are automated with the help of auto-receipt scanning.
4. Customer Support Availability
It is always nice to know how each provider can help in case the need arises. Understanding each software provider's customer support model will help you determine who can support you along the way. Always consider:
Are the customer support agents available 24/7?
Are there multiple channels to contact them? i.e., email, chat, phone, etc. Also, check if there are any costs for support calls.
Does the software provider provide any training material?
Do they provide language support?
What do their online customer reviews say? Are their other clients satisfied with their service?
5. Data Security
Lastly, expense management software stores a vast amount of data related to your employees and company. Therefore, it should have a robust data security system in place.
Apart from this, it should adhere to all relevant compliance and guidelines. Remember: you should always know who has access to your company data and set different access levels for different people in your company.
Step 4: Evaluate Providers Against your List of Necessary Criteria 
Now that you have created a list of all potential expense management software providers, it's time for the easy part. Evaluate all software you are considering against your master list of necessary features and narrow it down to 3-4.
After you have determined your finalists, schedule a demo with each of them to get a better idea of how the software works. Also, the product experts will be able to guide you on how you can use their software for your business purpose.
Step 5: Share the Software with all Stakeholders 
Once you've picked the best business expense management software, it's time to share it with all stakeholders for approval. Present your initial findings to all the stakeholders and then implement the expense management software post-approval.
Simplify Expense Management with ITILITE
While choosing business expense management software may seem like an in-depth endeavor, putting in a bit of extra work at the beginning can help you make a better decision in the long run.
ITILITE is an integrated travel and expense management software that can streamline expense management processes for your company and help you increase employee delight.
Try out ITILITE expense management software yourself to see the difference.

How to Choose the Best Expense Management Software Checklist
Any sort of upgrades to expense management automation can seem like a huge leap forward. Just keep this checklist handy as you're navigating your options to ensure you make a great decision for your company.