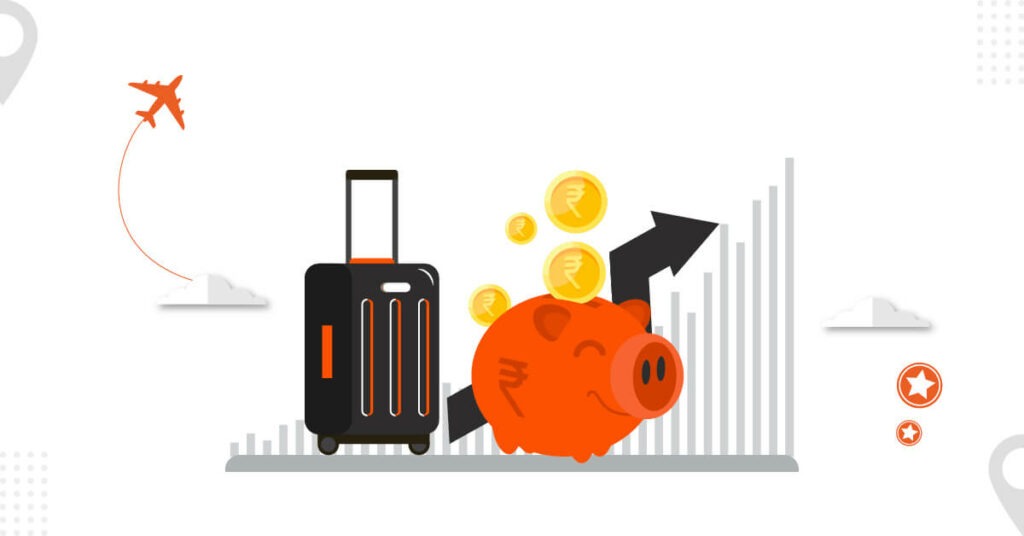 Business travel is critical to expanding a company's opportunities and achieving growth. However, in the current economic slowdown, travel prices have increased, putting pressure on businesses to find ways to maximize their savings.
Nonetheless, minimizing travel expenses can be a delicate balancing act, as companies need to ensure that they are not compromising on the quality or safety of travel arrangements.
Let's see the essential strategies you must implement to reduce business travel costs.
Increase Business Travel Savings on Bookings
1. Partner with a Travel Management Company
If you are a small or medium-sized business, you may not be able to get big discounts by directly negotiating with suppliers. This is because your volume of business trips would be significantly lower. To solve this challenge, you can partner with a travel management company.
TMC is an organization that helps companies with their business travel management process. By partnering with a TMC, you can leverage their partnerships with suppliers.
TMCs have a large client base of business travelers, so they can get special discounted rates with suppliers. These rates are often exclusive to TMC's clients and cannot be obtained through other channels.
2. Book Flights and Hotels in Advance
According to a survey, the best time to book flight tickets is 21 to 115 days in advance. If you book in this window, you'll pay an average of $220 lesser than if you were to book the ticket at the last minute (0-6 days in advance).
However, airline prices keep on fluctuating even during the prior window due to seasonal changes and volatility. To overcome this issue, you can set alerts for price drops. This way, you can get notified and book your tickets at the lowest price.
3. Book Early Flights
Typically, early morning flights (before 9 a.m.) are cheaper than other flights during the day.
For longer international flights, the average price for flights departing between 4 a.m. and 8 a.m. was $959.87 compared to $1,102.88 for flights departing between 8 p.m. and 10 p.m.
Therefore, you can maximize business travel savings by catching early flights.
4. Incentivize Employees
When employees get incentives and rewards to book economical tickets, there is a higher chance of saving money in the long run. To streamline incentivization, you can use travel management software.
When an employee searches for packages for a particular trip on the software, he is shown the best options based on his preferences. Now, if he chooses to book an option that is more economical than the average package for that trip, the company will reward him by sharing a percentage of those savings (which is the difference between the economical package and the average package). This situation is a win-win for both the employees and the company.

5. Leverage Loyalty Programs
Airlines and hotel chains offer rewards to those customers who make repeated purchases from their brands. These rewards can be in the form of points a customer can accrue on making a qualifying purchase.
Eventually, you can redeem these points to get perks such as a free stay for a night, seat upgrades, high discounts, etc. As a result, loyalty programs enable you to enjoy these benefits at no additional costs.
Increase Business Travel Savings by Streamlining Travel Expense Management
6. Get a Proper Estimate of Expenses Before Approving a Trip
Estimating the cost of the trip is crucial to avoid going over the budget. To calculate the total cost of the trip, you must analyze the cost components of the trip. Next, you can either use historical spending data or online websites to research the average cost of the trip.
Ensure to include additional expenses such as meals, tips, ground transportation, etc., to get an accurate figure.
By gaining a clear understanding of what a reasonable amount of expense for a particular trip is, you can cut down on unnecessary spending and maximize business travel savings.
7. Use a Virtual Travel Consultant
The best travel management solutions in the market offer an AI-based feature called Virtual Travel Consultant (VTC). VTC simplifies spending data for you and provides step-by-step guidance on maximizing business travel savings.
In addition, a VTC can provide valuable insights into how your company's travel spending compares to industry benchmarks, allowing you to get a clear idea of how much you can potentially save.
By analyzing historical data such as policy violations and last-minute bookings, a VTC can provide recommendations on how to minimize these expenses going forward. This can help your company to act fast and save money without wasting time trying to decode complex data.
8. Prevent Travel Expense Fraud
A crucial component of maximizing travel savings that you may overlook is controlling travel expense fraud. Employees commit travel expense fraud for personal gain, and it is becoming increasingly common due to lack of a proper approval system and unclear policies.
To control this, you can opt for travel management software (TMS) that integrates with the travel and expense policy of the company. So, when an employee submits an expense, it is auto-verified by the software before forwarding it to the approver.
In case an employee submits a fraudulent expense, the software flags it and notifies the approver. Consequently, TMS not only helps save money but also reduces the overall burden of the finance team.
9. Manage Unused Flight Credits
An unused flight ticket refers to an airline ticket a business traveler hasn't been able to use due to a change in plans. Unused flight tickets can cause a significant financial burden to your company if not managed properly. According to a survey, some companies have reported having $1 million in unused tickets.
To manage these tickets, you must check the balance and expiry dates, use an automated ticket tracking system, apply for a refund if possible, or use the credit for future flights. This can help you in increasing your corporate travel savings.
Maximize Business Travel Savings to Overcome Inflation
In conclusion, maximizing business travel savings is a crucial aspect for businesses to overcome inflation. To achieve this goal, businesses can implement a variety of strategies, as mentioned above. However, the best way to increase your savings is to partner with a TMC with an advanced travel management platform.
ITILITE is a modern TMC that offers a SaaS-based travel management solution. With ITILITE, you get access to a wide inventory that provides you with the most economical prices in the industry. In addition, you can leverage ITILITE Mastermind, a virtual travel consultant that provides you with actionable recommendations to save money on business trips.
To try out these benefits yourself, book a demo now.