Why Flight Price Re-shopping could be a Gamechanger for you
January 24, 2023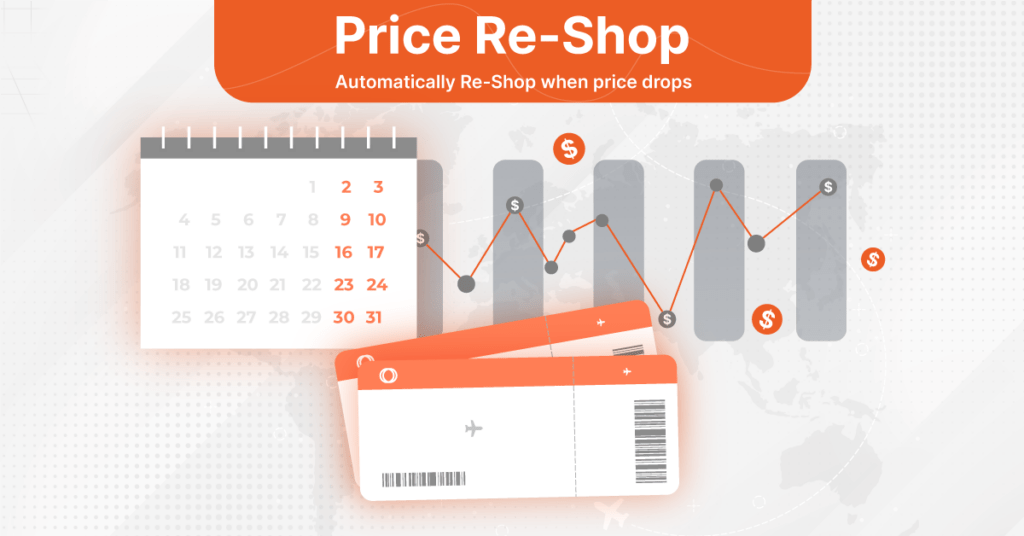 Ever been in a situation where you've booked a flight and after a week due to some reason (no way airlines are telling us), the price for the same flight has dropped. All that effort to book early or pushing employees to book on time to get cheaper flights goes down the drain.
Flight prices dropping post booking is a fairly common phenomenon that many of us experience. In fact, a little birdie told us that around 18% of all US flights experience a price drop. But how does that help you? What if we told you that you could benefit from those price drops?
Flight price re-shop is an awesome capability at ITILITE that automatically re-books the same flight at a cheaper price when flight prices drop. It's possible to re-shop in roughly 90% of all US flights! Optimizing business travel costs without making the life of employees harder is a dream state for any travel manager. Achieving cost optimization automatically through technology is the icing.
How does it work?
Once a traveler books their flight, ITILITE's Price Re-shop gets activated and automatically starts tracking the price of the traveler's flight for a cheaper price. As soon as there is a drop in the price, the tracker locks that price and re-books the flight with no change in flight number and selected seats.
Post re-booking, the traveler is simply notified that the flight is re-booked at a better price. Your company gets to keep up to 50% of the amount saved after re-booking. Overall, your company can save up to 3-5% annually.
Price Reshop is one of the several benefits you get when you partner with us for your business travel management. To get an overview of what else we provide to our clients and what makes our platform a top-rated product (as reviewed on G2), join our daily webinar to learn more.
Why should you enable it right away?
Zero upfront cost  – Enable flight price re-shopping at no additional cost. It gets activated once you start using ITILITE for corporate travel. 
Zero effort from your company – You don't have to lift a finger to start saving through flight price re-shop. Flight Price Re-shopping happens automatically and savings will get credited to your account automatically
Zero volume commitment – You don't need any minimum booking volume or minimum travel spend to start using price re-shop. Companies of all size and travel spend can enjoy the benefits of this awesome capability. 
Zero pain for the traveler – The traveler's life does not get disrupted. The same flight with the same seat & ancillaries get delivered at a better price automatically. 
100% transparency – You will get a complete report on flight prices that were re-shopped. You won't miss a thing. 
Now start finding opportunities to save more from your trips by enabling ITILITE Price Re-Shop, if you haven't done so already.
Start using ITILITE for free
Access the fully integrated travel & expense management platform for free. Use the expense product for free for 14 days.

Unlimited users

Dedicated account manager

Free call and email support

No credit card required

No monthly fee
Author
:
Shashank Gupta
Get the latest in your inbox
Subscribe to the Itilite blog and never miss a post!