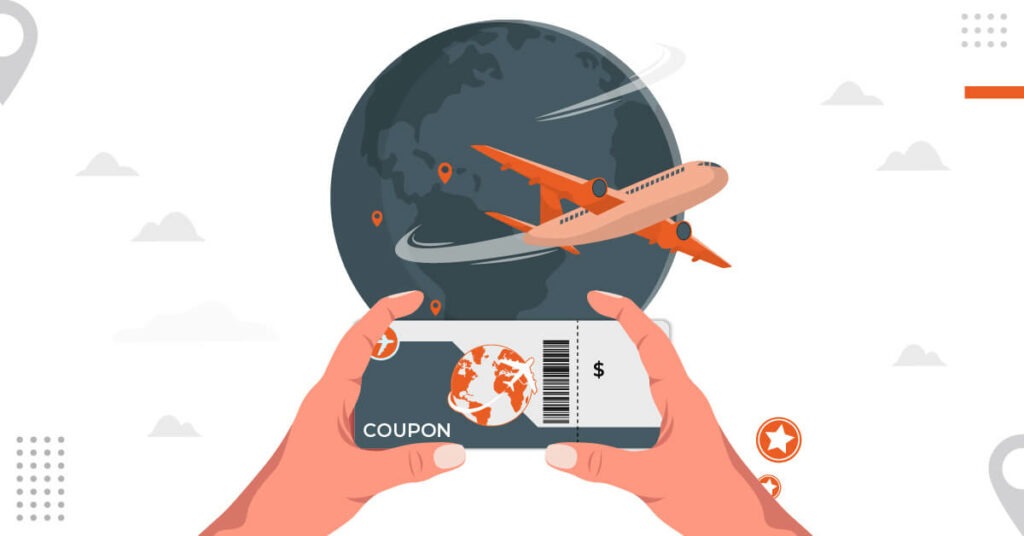 Travel managers play an important role in planning and managing business trips. And while doing so, they face quite a lot of challenges, such as policy compliance, providing business travel support at odd hours, spending too much time booking, keeping employees' data secure, and many more. However, another critical challenge they often face is managing and recovering unused flight tickets for their company.
Unused tickets have always been a part of business travel. Especially during the early stages of the Covid-19 pandemic, many companies across the globe found themselves dealing with a huge sea of unused flight tickets.
According to business travel news, in 2020, many companies across the globe reported having 1 Mn. dollars in unused tickets. In such scenarios, if these tickets are not utilized or recovered, they can impact your overall company's financial health.
Therefore, to reduce the number of these tickets, corporate ravel managers should follow certain practices to use them effectively. But before that, let us understand what an unused ticket is and what happens to it.
What is an Unused Flight Ticket?
An unused ticket is a non-refundable airline ticket that a business traveler has purchased and cannot use due to changes in plans. There may be instances where the business conference gets canceled or postponed, travelers fall sick, the flight gets canceled, and many more. In such cases, the available flight tickets remain unused.
Business travelers or traveler managers can use these tickets for future use or apply for a refund under specific terms and conditions. However, the ability to reapply for these non-refundable tickets often comes with certain restrictions which differ from one airline to another, such as:
Expiry date
Penalty fee
Non-refundable to refundable airline ticket
Residual value
What Happens to an Unused Flight Ticket?
An unused ticket can be requested for a refund or used as a flight credit for future use. However, there are two types of unused airline tickets:
The airline has canceled the flight
The business traveler has canceled the ticket voluntarily
When the airline cancels or delays the flight, they will book another flight quickly or may refund your ticket amount, sometimes even on a non-refundable ticket. However, the time duration for every airline differs.
Therefore, you must check with the airline if they have a policy for refunds while booking the flight ticket. Some airlines refund the flight amount within 4 hours before the departure, whereas some airlines refund within 24 hours after ticket cancellation.
But suppose the traveler makes a voluntary cancellation due to a change in plans or doesn't use the ticket. In that case, it will be pretty hard or impossible to get a refund based on the different cancellation policies of the airlines. However, for a few airlines, if the travel manager or business traveler cancels the booking within 24 hours of the departure, they are eligible for a full refund.
In some cases, when you cancel a ticket and the amount is not refundable, you get a credit known as an unused ticket credit. For example, when you cancel a ticket from SouthWest Airlines worth $100, you get a credit worth 100$ that needs to be utilized within a specific timeframe. However, these credits differ from airline to airline.

What are the Painpoints with Unused Credits?
After canceling the flight, you have now received a credit. But what after that? This is where the baseline problem occurs. When you want to book the next flight, it becomes difficult to remember or track the credits as it is not a personal booking.
For instance, it becomes difficult to remember and track the credits if you have made an online booking or through a travel desk. Therefore, the company's travel budget is affected if these credits are not utilized.
Another major challenge that most travel managers and companies face is when an unused credit belongs to an employee who is no longer working in the organization. It becomes tough to transfer credit from one person to another unless the airline agrees.
In a few exceptional cases, the airline may agree to change the name by charging additional fees. This again leads to additional spending affecting your company's bottom line.
Suggested Read:
How can you Manage Unused Flight Tickets Effectively?
Now that you know how your company's travel budget gets affected due to unused tickets, following a few best practices will help you efficiently manage unused flight tickets and reduce any financial loss for your company. Here are some of them:
1. Analyze Balances and Expiry Dates
The first step in managing unused flight tickets is to review or analyze their balances and expiry dates. You must incorporate a well-defined/transparent system where you must prioritize unused tickets or credits for any upcoming trips.
For example, you can draft a policy where business travelers should inform the concerned person handling the unused flight tickets about the expiry date at least two months prior so that they can take appropriate action.
2. Apply for Refunds Whenever Possible
Another best practice to utilize unused tickets or credits is to apply for refunds whenever possible. Even if a partial refund is available, you must apply for it. Always consider a direct refund instead of any voucher. Under federal law, you are entitled to a full refund if the airline cancels a flight, irrespective of any reason.
Opting for a refund makes your unused ticket management process much more manageable and simpler. Although refunds are only sometimes available, you must apply whenever possible. If the airline offers vouchers instead of the total amount, you can always contact them and ask for a refund if you booked directly through them.
3. Use an Automated Ticket-Tracking System
Using an automated ticket-tracking system can be an excellent shield to minimize cost leakages from unused flight tickets. You can do this with the help of travel management software. The best software applications help travel managers, the finance team, and travelers view, track and reconcile any unused tickets.
Managing unused tickets with a proper automated ticket-tracking system also prevents employees from inadvertently using unused credits from canceled trips for their personal use.
4. Change Names Wherever Necessary
Many companies experience staff changes frequently. If there is any unused ticket in the name of an employee who no longer works in the organization, it doesn't mean you cannot use the ticket to avail of credits for any future trip.
One way to possibly use such tickets is to check with the airlines if they are willing to convert the unused ticket to voucher credits or reissue the ticket under a different name. However, some top airlines charge a certain amount to change the names on these tickets. Another alternative is finding a travel management company specializing in such services that can help you change names.
5. Report any Ticket Losses
Sometimes, there can be instances where ticket balances expire even before you use them. Unused non-refundable tickets that expire or otherwise cannot be used should be documented and reported to the finance department immediately. This helps the finance department to document these as unrecoverable business expenses.
Suppose your company has a dedicated tax professional. In that case, he can analyze and evaluate unrecoverable financial losses and regain a part of the lost amount through any tax write-offs.
It's Time to Utilize your Unused Flight Tickets
Every year, many companies suffer significant financial losses because of improper unused ticket management. If you are also looking for an efficient platform to manage unused tickets, ITILITE has a solution for you.
Book a consultation with our experts to know how ITILITE helps in optimizing unused ticket management.