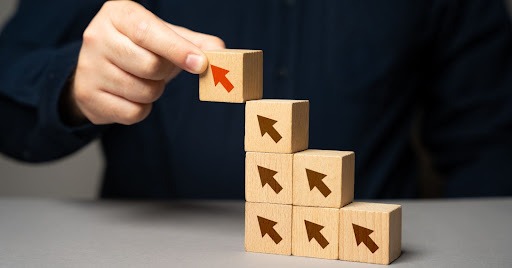 While your employees work day in and day out to help you achieve your business goals and objectives, they deserve recognition and appreciation. However, appreciating employees in the form of cash rewards is now a thing of the past.
With most of the US workforce comprising Gen Z and Millennials, business travel as an incentive is trending. Travel managers play a crucial role in designing business travel incentive programs that encourage outstanding performance and foster a sense of loyalty and commitment among employees.
In this blog, let us explore the various trends travel managers should consider while creating a travel incentive program:
1. Personalization is the Key 
One of the most popular trends in the business travel industry is the increasing emphasis on personalization. Every employee is unique, and their choices or preferences can vary significantly.
As a travel manager, you can leverage a data-driven approach to understand every employee's unique needs and preferences. Based on this, you can create personalized reward options.
For instance, you can offer a range of travel choices, such as international trips, luxury accommodations, or adventure experiences. This allows employees to select rewards that align with their interests.
Additionally, you can use technology and data analytics to tailor incentives based on employees' past travel experiences and feedback. Personalized rewards increase the program's effectiveness and show employees that their contributions are valued. This results in higher employee satisfaction and engagement levels.
2. Sustainable Travel Initiatives
It is without a doubt that environmental concerns are gaining importance worldwide. Businesses across the globe are incorporating sustainability into their business operations.
Sustainable travel initiatives have become a significant trend, and companies strive to reduce their carbon footprint and demonstrate corporate social responsibility. Hence, you can use this trend by incorporating eco-friendly practices and destinations into your employees' incentive programs.
You can use sustainable practices such as carbon offsetting, promoting green transportation methods, and partnering with eco-conscious hotels. You can reward your employees for making such sustainable travel decisions. This will help you retain top talent and position your organization as a socially responsible entity.
3. Integrating Bleisure Travel 
Bleisure travel, a combination of business and leisure, has become the new buzzword in the business travel industry. Employees want to explore the city and indulge in local experiences. Travel managers can leverage this trend to enhance their incentive programs.
You can offer flexible travel dates and information on exciting leisure activities and destinations. This way, your employees can have a rewarding and memorable travel experience. Integrating business and leisure travel can improve work-life balance, increase job satisfaction, and increase productivity.

4. Incentivizing Travel Safety
Safety during business travel is a priority, as recent global events have highlighted its importance. Business travelers can be a safety risk at any given time during their tips. Hence, travel managers should address these concerns related to employee safety and well-being while they travel.
You should incorporate safety measures into the incentive program, such as travel insurance coverage, access to round-the-clock travel support, and pre-vetted accommodation options. This makes your employees will feel secure and confident during their trips.
Furthermore, you can recognize and reward employees who prioritize and follow safety protocols. When employees adhere to corporate travel policies, it will reinforce the significance of responsible travel behavior. This also helps you enhance your business travel management process.
5. Gamification for Increased Engagement
Gamification is one of companies' most popular and commonly used methods to incentivize employees. Gamification involves incorporating elements of game mechanics into non-game activities, which provides employees with opportunities to experience a sense of empowerment, engagement, and cooperation with their colleagues, all while receiving rewards for their contributions.
You can include gamification in your travel incentive program as a travel manager. All you have to do is reward your employees for making cost-conscious travel choices.
For instance, when employees try to make travel bookings, they get multiple options, from the costliest to the cheapest. When employees choose the cheapest travel option, a part of the savings is given to them as rewards.
6. Wellness Programs are on the Rise
Another trend that really stands out is the wellness of employees. There has been a growing emphasis on employee wellness and work-life balance in recent years. This includes mental well-being, mindfulness, healthy meal options, and fitness facilities.
Travel managers should ensure the frequency and duration of business travel align with maintaining a healthy work-life balance for employees. This avoids excessive travel that can lead to burnout and decreased productivity.
Implement the Best Business Travel Incentive Program 
Designing a travel incentive program that aligns with current trends is vital for travel managers aiming to maximize employee satisfaction and performance.
By personalizing rewards, integrating sustainable and bleisure travel options, prioritizing safety, etc., you can create a program that motivates employees and enhances the company's overall success. However, implementing it requires a travel management solution.
ITILITE is an advanced travel management software solution that incentivizes employees to make cost-effective travel choices, leading to cost savings. Moreover, the software also suggests personalized travel packages when your employees book. They also get to see their savings on booking an economical package.
To know more about ITILITE's travel incentive program, contact our experts now!

Author
:
Priyanka Kamath
Priyanka Kamath is a content writer and marketer at ITILITE. She quit her clinical research job to pursue something she loved-content creation! An avid traveler and travel influencer, she loves creating memories and narrating stories through videos and photos. She loves watching thriller movies and is an ardent cricket enthusiast.