No more Lola? Take your T&E to the next level
Over the last few years, Lola.com has been a worthy competitor for us and a trusted partner for some of you. In this frenetic business travel and spend management industry, which has been permanently disrupted by the advent of the unprecedented COVID-19 pandemic, many innovators who share our dream of transforming the T&E space have taken some hard calls.
Even in tough times, we at ITILITE, have continued to keep working towards it, and consistently built value for all our customers. Lola.com, on the other hand, is now approaching an impasse in its survival. Consequently, it recently announced that effective 15th Sept, it will be shutting down its spend product. Following which, effective 17th Sept, it will be shutting down its travel product as well.
What's the best Lola alternative? 
ITILITE's one-stop business travel & spend management solution can cater to every need that customers have fulfilled through the Lola platform and much more! With the widest inventory of flights and hotels, a 60 second booking process and a convenient approval process, traveling has never been easier.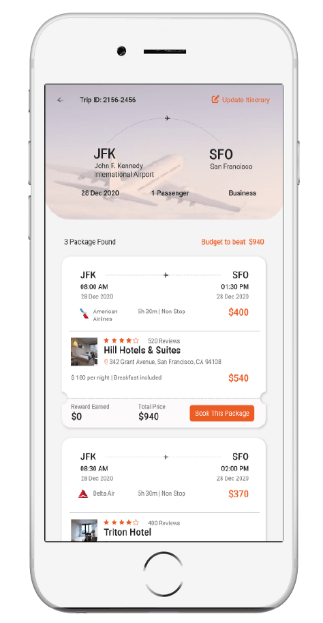 Don't hold back on business travel! Go Live in a Day!
We value your business continuity needs thus, with ITILITE, you can go-live in 24 hours! Every ITILITE customer has its own dedicated account manager who will be with you from the start to transition smoothly and within a day. If you'd like to begin even sooner, why don't you start booking by doing a Contact us today!
Save everyday with an incentives-driven travel booking process
Who would have thought that booking flight tickets on a corporate travel app could be rewarding for both the company and the travelers? Well, we did. When employees book their business travel on the ITILITE platform, they get personalized options catered to their needs which can help drive savings for your company, a part of which can be shared with employees as rewards.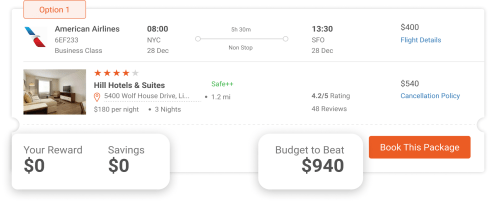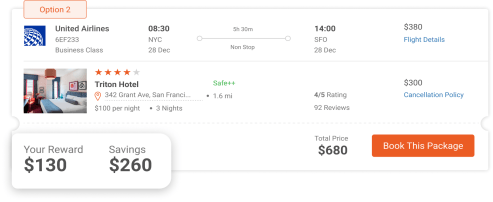 Get a unified travel and spend management solution
The travel product can also be unified with the ITILITE spend management solution that has in-built auditing capabilities and is available free of charge. You can manage everything from one place and ensure that no employee is filing spends that are out of policy, filed on weekends or are duplicate in nature!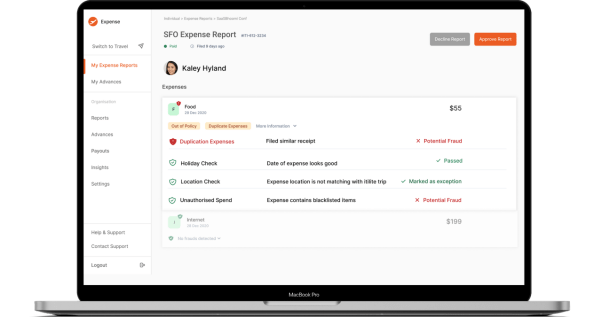 All-inclusive pricing which offers so much more!
A hassle-free all-inclusive pricing model, with no additional costs or setup fee. In addition, so many additional functionalities that can be a game-changer for you. To know more about what's included in our product at the given pricing, checkout the infographic below.
Round-the-clock multichannel support across chat, phone and emails
Now you can have access to support on any channel! Our 7-star rated support team will be with you on email, phone and chat 24/7/365 wherever you are travelling! Our users love us on G2 for the best-in-class support that we have provided them with over the years.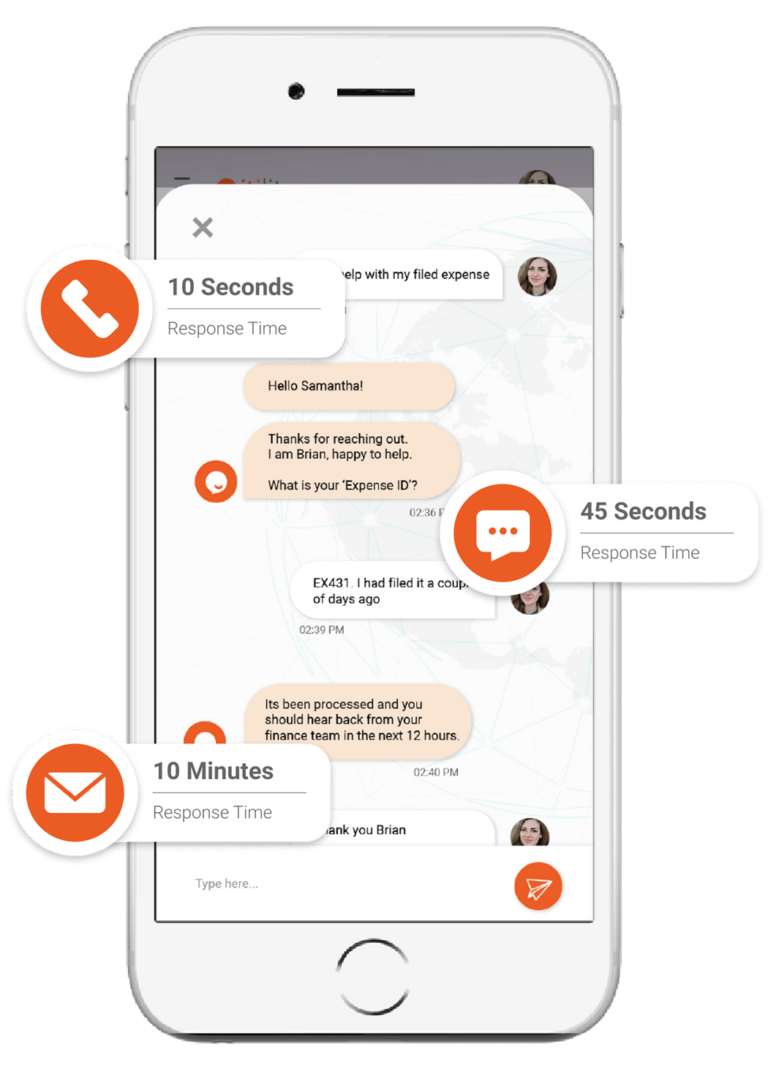 Wield the power of data!
You will be in much more control of your travel spends with the ITILITE savings-driven dashboards. We don't just provide reports, but actionable insights that help identify key issues in your travel processes. Our catered suggestions help drive savings for your company.
Why settle for less with any other solution, when you can get so much more with ITILITE? Contact us today!
Get the latest in your inbox
Subscribe to the Itilite blog and never miss a post!