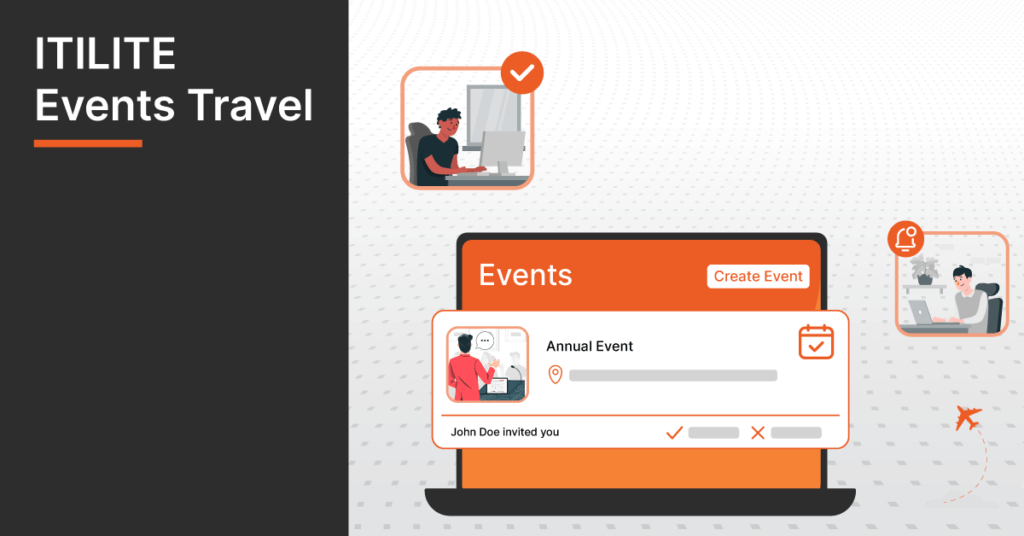 Team travel events such as offsites, client visits, or celebratory gatherings have always been a crucial part of the corporate culture. Project coordinators and event organizers across the globe understand the importance of face-to-face interactions in completing significant projects efficiently and strengthening intra-organizational relationships.
However, planning and managing group travel and events, whether domestic or international, is not a piece of cake. Event organizers often struggle to fulfill the following responsibilities:
Coordinating with multiple participants to determine who is attending the event and ensuring their travel plans are aligned.
Communicating the essential details of the travel and event itineraries, like preferred flights, expected arrival timings, and schedule changes, with the event participants.
Comparing the actual event cost with the budget.
Hence, as a one-stop solution for all of your group travel and event management problems, we are delighted to introduce ITILITE Events Travel.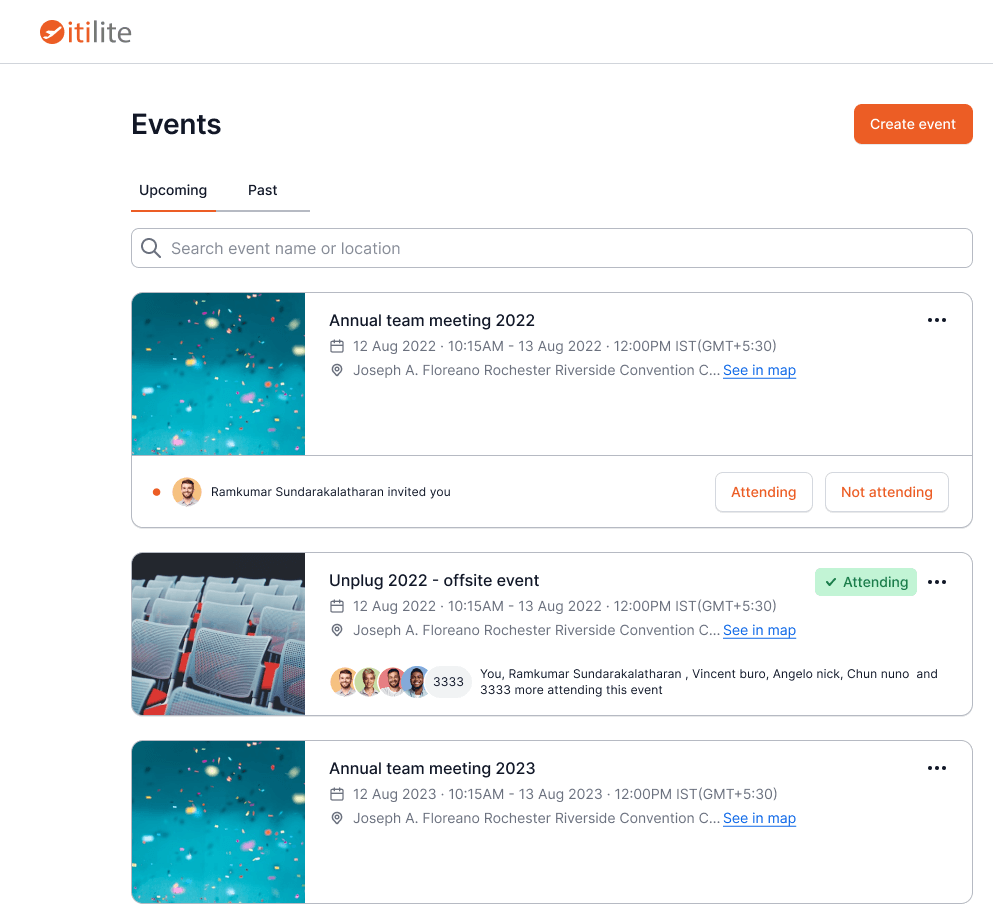 What is Events Travel, and how can you get started with it?
Events Travel is a state-of-the-art feature of ITILITE's travel management platform that can help you manage large-scale group travel plans on a single platform seamlessly. With Events Travel, the onus of managing events does not rest solely on travel managers. Any employee can organize and manage events end-to-end without hassle.
This is how the feature works:
The organizers can create an event by entering the time, date, and location details.
After that, they can send invites to multiple participants and track their RSVP status, travel plans, and itineraries.
All the event details will be available on the dashboard for the attendees' and the organizer's convenience. The attendees can also look at each other's itineraries for better coordination during travel.
The organizers can access multiple pre and post-event reports containing details like RSVP status, event transactions, list of the linked trips and their approval status, and others.
Why should you use it?
Here are the ways in which ITILITE Events Travel can add value to your group travel event management process:
Create and manage events from a single platform
Gone are the days when you had to jump to separate tabs for travel booking, email, calendar, excel sheets, and more while handling an event. With ITILITE Events Travel, you can set up the event, invite attendees, and send group updates regarding preferred flights, expected arrival timing, or changes in the program schedule from a single platform. This helps you save time and establish a single source of truth for all event-related information.
Stay up-to-date on the RSVP status and send reminders whenever required.
After creating the event, you can see which employees have responded "Yes" and "No" and which are yet to respond. You can also send them reminders from the platform for quicker updates.
Enable employees to book their event travel
With ITILITE Events Travel, the attendees can book new trips or link pre-booked trips to the event. This way, you, as the organizer, can keep track of the attendees' travel plans. Moreover, the other attendees can also check each other's itineraries and coordinate amongst themselves for things like sharing a cab from the airport to the hotel.
Keep track of your event budget
Oftentimes, event organizers find reconciling the event costs with the budget difficult. This is because they don't have complete visibility into all the event-related expenses. However, with ITILITE Events Travel, you can get pre and post-event expense reconciliation with the help of custom team travel reports. Hence, you no longer need to chase multiple expense trails to ascertain the actual event costs.
So, what are you waiting for? Book a free demo of ITILITE Events Travel to get a first-hand experience of seamless event management.

Author
:
Yukti Verma
Yukti Verma is a content marketer with a soft spot for SaaS. She loves weaving complicated concepts into simple stories. When not at work, she reads books and geeks over technology.