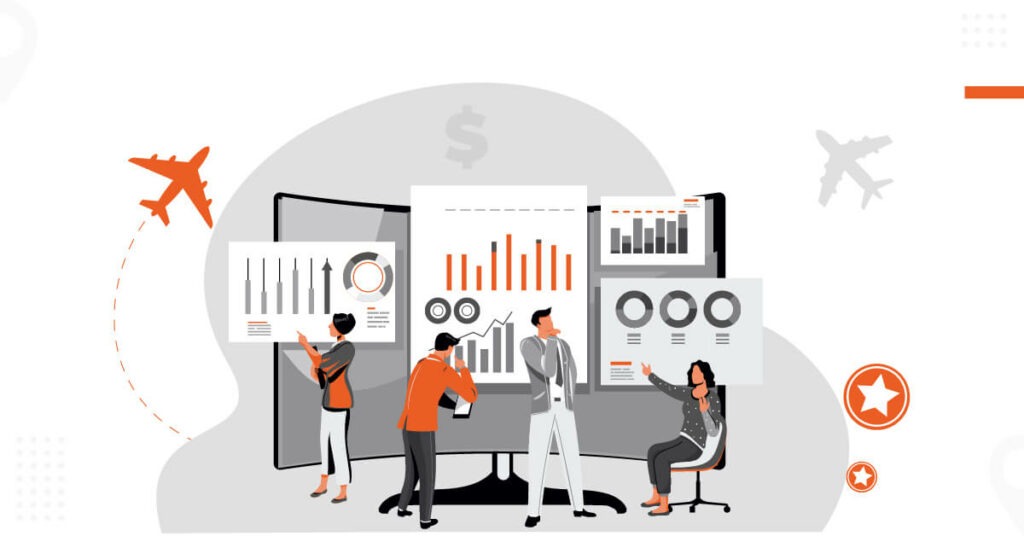 When businesses start out, they usually have a small number of employees. So, the owners prefer to manage the expenses manually, i.e., with paper-based or spreadsheet systems.
However, as the company grows, the finance department and approvers are piled with tasks and can often miss out on expense report approval emails. This makes it more likely that there will be inaccuracies in the system, and the system will become less effective as the company grows.
Can a Manual Expense Reporting Process Negatively Impact your Business?
Some major challenges that you might be facing with your current manual expense reporting process are:
Manual data entry
Complex approval system
Expense-related fraud
Lower policy compliance
Decreased efficiency
Employee inconvenience
High chances of errors and inaccuracies
Absence of in-depth data
Lack of expense control
Lack of data security
Poor visibility into employee spends
Difficulty in scaling
Even if you are only facing a few of these challenges right now, they could hamper your business's growth if left unchecked. Small cost leakages and wasted employee time spent on manual processes can quickly add up to a significant loss of resources.
To avoid this, consider opting for expense report software in the early stages of your business itself. Automating these processes from the start will save you time and money in the long run.
Why is Expense Report Software the Best Option for your Business
1. It allows you to Manage Receipts Effortlessly
A SaaS-based expense reporting software application is a robust tool to save receipts in one place. Instead of employees having to store and submit paper receipts, they can just click a picture of the receipt and upload it to the cloud.
The application then uses OCR (Optical Character Recognition) technology to extract receipt data such as amount, date of expense, vendor's name, and expense type. Since the receipt is stored on a cloud database, it significantly increases its searchability compared to physical receipts.
Online receipt management is a powerful feature of this software as it allows the finance team to trace the origin of the receipt or match expense claims within a few minutes.
2. It Simplifies the Reporting Process
The expense report software simplifies filing expense reports with automation. Employees can capture receipts, upload them on the software, and submit expense reports digitally in just a few clicks from anywhere and at any time.
The software also reduces the burden on approvers and the finance team by automatically flagging out-of-policy or fraudulent expenses. Additionally, it notifies the approver of receiving a new approver request on the dashboard so they don't miss any requests.
Once an employee submits their expense report, it's automatically forwarded to the next approvers on a company hierarchy basis without any intervention. These features help streamline the reporting process and make it more convenient and efficient for all employees.

3. It Enables you to make Informed Decisions with Comprehensive Analytics
The finance department requires meticulous expense details to make crucial decisions such as budgeting and forecasting.
Expense report software enables them to get a holistic view of the company's finances with an advanced analytics dashboard. The dashboard evaluates and summarizes all expenses and presents them in the form of charts and graphs.
This dashboard provides you with detailed monthly expenditure insights, including department-wise expenditure, top spenders for the month, and more. With this level of information, you can easily identify cost leakages, control unnecessary future spending, and make more data-driven decisions.
4. It Saves Money in the Long Run
By Reducing Accounting Costs
According to GBTA (Global Business Travel Association), processing an expense report manually costs an average of $58. On the contrary, processing an expense report via expense report software costs $6.85.
To give an example of how much you can save on accounting costs, consider a company of 200 employees that processes an average of 5 expense reports per employee per year. Manually, it will cost the company $58,000 (200x5x58) and, with the software, a significantly lesser amount of $6,850 (200x5x6.85).
By Reducing Errors
When expense reports are processed manually, one in five (19%) contain errors or missing information, costing the company $52 and 18 minutes to correct. This not only drains the company's resources money-wise but also wastes a lot of time for the employees.
However, with expense report software, you can reduce the number of errors to nill by automated error detection features and seamless data transfer to the ERP software.
By Preventing Cost Leakage
Real-time expense reporting and data analytics in expense software can enables companies to see employee spending trends, pinpoint sudden or unusual expenses, and identify wasteful spending. This allows companies to allocate their resources more efficiently and make informed financial decisions.
By Controlling Fraud
These software also controls fraud by automatically flagging duplicate, inflated, fictitious, or any other out-of-policy expenses at the time of filing.
5. It Expedites Reimbursement
Expense software streamlines the reimbursement process by letting the employees submit expense reports on the go, auto-verifying expenses, and facilitating quick approvals with workflow hierarchies. The managers are notified of pending approvals on their dashboard and can approve the expense in just a few clicks.
Furthermore, the finance team can quickly review and match the verified expense report with their claim on a single dashboard without having to save any details. The processed amount is then directly transferred to the employee's bank account.
6. It Improves Policy Compliance
Expense software is integrated with the expense policies of the company. So, when an employee submits an expense report, it automatically detects if an expense falls outside of the policy.
Additionally, the application offers the employees real-time visibility of the expense policy. Therefore, when an expense doesn't comply with the policy, it flags it and notifies the employee with a prompt. The auto-flagging feature instantaneously enables the employee to modify that expense and ensures that only in-policy expenses are forwarded to the approvers. This makes the approvers and finance department's job a lot easier and more efficient.
This feature also helps in preventing expense fraud and misuse of company funds. In case an employee intentionally tries to file a duplicate, inflated or fictitious expense, the software application will not accept it. Moreover, the approver is notified of suspicious activity on repetitive submission attempts.
Note: To ensure that your expense reporting software effectively limits expense fraud, it is important to have well-defined expense policies configured properly within the application. Also, try to communicate these policies with your employees regularly.
7. It Supports Seamless Data Flow with Integrations
Expense report software can easily integrate with third-party software, such as accounting or ERP software, to facilitate seamless data flow within the organization. This is essential from a financial perspective because it prevents errors while capturing transaction details and ensures that all expenses are recorded properly.
The software also eliminates the need for manual data entry from one system to another, which saves time and reduces errors.
8. It Facilitates Data Access from Anywhere
Having quick and easy access to data is essential for everyone in the company, from employees to managers to the finance department. With expense report software, any employee with an internet connection can access the authorized information they need anytime and anywhere.
With instantaneous data access:
Employees can upload their receipts, file their expenses, and view their reimbursement status
Managers can review and approve reimbursement requests
The finance department can process payments in a few clicks,
Thereby making the expense management system and reporting more efficient.
9. It Enables Mileage Tracking
An advanced expense software solution can make mileage tracking easy for employees. This feature allows employees to record the miles they travel for work-related purposes. This is useful for companies that reimburse employees for transportation expenses.
Most expense reporting software integrates with GPS tracking systems, such as Google Maps, to track the miles an employee travels accurately. To use this feature, the employee logs the pick-up and destination locations into the expense report systems. The software then calculates the number of miles traveled. Having this system in place helps prevent employees from filing false, exaggerated transportation expenses.
10. It Streamlines Credit Card Reconciliation
Credit card reconciliation involves matching the transactions made on an employee's business credit card with your company's accounting record. This is done to ensure that the expenses are valid, accurate, and devoid of false entries. Usually, accountants do this process manually, leading to discrepancies.
However, with expense reporting software, you can reconcile your bank statements with your receipts in just a few clicks. The software is in sync with your accounting system, so your finance team can reconcile the entries digitally. Any inconsistencies are highlighted in the expense report systems automatically, so you can quickly resolve them.
11. It Ensures Data Security
Expense software ensures that your company's confidential information and employee details are safeguarded. It provides user-based access to the application, which means that only people authorized to view sensitive information can do so. You can configure access permissions according to the employee designation, department, name, etc.
You can add another layer of security by activating multi-factor authorization. With this feature, you will be required to submit a touch ID or OTP (one-time password) along with your regular username and password. This prevents cyber criminals from accessing your account.
Another essential feature that prevents cyber hacking is encryption. You can encrypt data with the help of SSL encryption and VPN. Additionally, you can also restrict data access only to certain IP addresses to ensure that unauthorized devices cannot log in.
12. It Allows you to be Prepared for Audits and Tax Season
Auditors are required to verify expense claims and match them against corresponding receipts. Expense reporting software makes the job of the finance department and auditors easier by creating audit trails.
An audit trail keeps track of the history of any particular expense and the communication related to it. It also records all the transactions that have been entered into your company's expense report software application. This helps auditors review and analyze your company's finances to ensure they comply with the legal requirements.
For example, if an expense has been approved but does not comply with the company's expense policy, the audit trail helps the auditors understand on what basis it has been approved. Therefore, expense report software increases auditing efficiency and helps you stay prepared for the tax season.
13. It Accelerates Growth and Supports Scalability
Small and medium businesses tend to grow quickly, but they need the right tools to support their scalability. If there are any bottlenecks in their operations, it could hamper the organization's scalability and decrease employees' productivity. Manual expense reporting processes that depend on paper reports and spreadsheets are not scalable. Such expense report systems do not support the addition of new users at a fast pace and become inefficient as the organization grows. 
Expense management software enables you to centralize your data management and automated expense management. Receipts and expense reports are stored on the cloud and can easily be accessed by the finance department. Moreover, the software does not limit the number of users you can add to the system. Therefore, automated expense report software facilitates scaling the organization without slackening its expense operations.
Make Expense Reporting More Efficient
Manual expense reporting can be cumbersome and waste your company's resources. Expense reporting software streamlines the reporting process and increases the financial productivity of your organization so that you can scale quickly.
ITILITE is an advanced SaaS-based expense management platform that offers real-time spend visibility into your company's expenses via a single, consolidated dashboard. Additionally, it empowers you to control expense fraud and be audit-ready, making it an ideal solution for businesses that are growing and looking to optimize their expense processes.
Get a free demo of ITILITE to experience these features yourself.