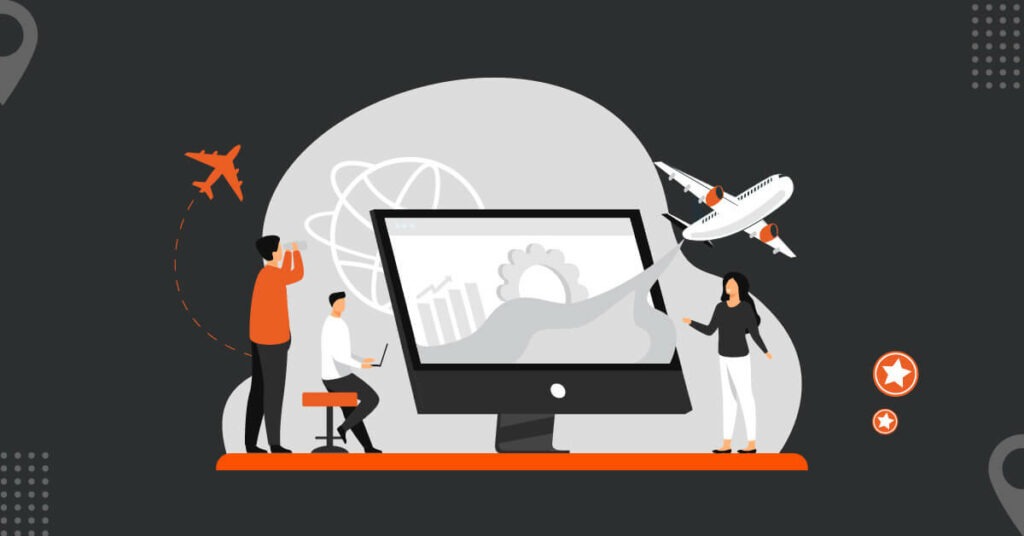 For businesses that require frequent travel, managing travel expenses, bookings, policy compliance, and traveler safety can be complex. However, with the right travel management solutions in place, these challenges can be effectively addressed.
In this blog post, we will explore the major challenges enterprises face in managing travel with solutions to overcome them.
Controlling Travel Costs
Managing travel costs is a major challenge in enterprise travel management. When companies rely on manual ways to manage processes, they have to allocate valuable human resources to handle these tasks. This leads to an increase in the cost of manual labor and also elevates the chances of errors.
Another cause for less control over high expenses could be the lack of visibility over employee spend. Without proper tracking and monitoring, it becomes difficult for companies to identify unnecessary costs.
Additionally, the lack of proper negotiation can lead to lesser cost savings. Plus, tickets booked at the last minute due to improper planning and a large number of unused tickets can also increase travel expenses.
Solution
By opting for an enterprise travel management software solution, you can overcome these problems. The software allows managers to have a clear view of employee spending patterns, helping them identify trends and control spending. It also enables you to track travel KPIs, such as the high-spending employees and vendors that do not have optimized pricing, so that you can take corrective actions.
Furthermore, the software also enables businesses to manage last-minute bookings and unused tickets, which can contribute to controlling costs. In addition, TMS provides access to a global travel inventory, allowing you to compare and select the most economical packages.
Streamlining Booking Process
Travel managers are responsible for managing multiple trips at the same time. Moreover, while making bookings, they have to ensure that the needs and preferences of business travelers are met.
However, without a proper booking tool in place, tracking trip requests and managing changes can be difficult. This can lead to a decrease in productivity and multiple issues in travel management.
Solution
Implementing a corporate travel booking platform can greatly improve the efficiency of travel managers. It provides a centralized platform where travel managers can easily manage and track trip requests, bookings, and changes in real-time.
In addition, it enables travelers to book their tickets according to their preferences. Next, it directly forwards the trip request to the designated approver. As a result, the tool not only reduces the workload of managers but also enhances the overall travel experience of employees.
Ensuring Policy Compliance
Ensuring that expenses comply with the company's policy can be tough as sometimes employees may not fully understand or be aware of the policy. Moreover, travel managers have to manually review expense reports and match them with the policy.
However, sometimes, manual checks can lead to errors, and managers may accidentally approve expenses that do not comply with the company's policies. Policy checks become even more tricky when managers have to deal with exceptions in the policy.
Additionally, when expense approvals are not properly checked, employees can exploit it and commit fraud. This can cause a major financial drain on the company and also lead to legal issues.
Solution
An enterprise travel management solution can enforce T&E policies by itself. It allows travel managers to set up predefined rules that detect and flag any policy violations.
This reduces the need for manual review and minimizes the chances of processing reimbursements by mistake. Plus, employees can view policies in real-time, improving the compliance rate.
Moreover, automated detection of out-of-policy expenses serves as a safeguard against travel expense fraud, as it alerts the approver. This makes it easier for managers to identify and take action against such employees.

Providing 24/7 Travel Support
During business trips, travelers may encounter various issues, such as flight delays, lost luggage, or incidents like theft or accidents. In such situations, it is crucial for travelers to have access to expert support.
However, many companies may not have in-house resources to manage multiple queries or provide assistance beyond business hours.
Solution
This is where partnering with a travel management company (TMC) that offers 24/7 travel support can be helpful. It ensures that travelers have access to help round-the-clock, regardless of their time zone or location.
Moreover, now, many TMCs offer mobile apps that enable travelers to access travel support easily. These platforms often include features such as chatbots and real-time notifications. This allows travelers to seek assistance, track their requests, and stay updated on the status of their inquiries immediately.
Streamlining Reimbursements
Normally, the reimbursement process requires employees to keep track of receipts and fill out paper-based forms. It also involves multi-level approval to process the expense reports.
Since the complete process is done manually, there is a major lag between booking a trip and receiving approvals from the authorities. Due to such bottlenecks, employees may often feel dissatisfied with their travel experience. Moreover, they may face financial burdens as their personal budget can get disturbed without timely reimbursement.
Solution
An enterprise travel management solution simplifies this process. It allows employees to scan and upload pictures of their receipts to create expense reports in just a few clicks. Further, as soon as the employees submit the report, the system notifies the approver, reducing any delays.
Moreover, since out-of-policy expenses are flagged, the approver can quickly review and approve the report, leading to faster reimbursements for employees.
Ensuring Data Sync Across Departments
The lack of data sync across departments can result in challenges such as outdated or inconsistent employee information.
For instance, if an employee's personal information, such as contact details, changes in the HR system but is not updated in the TMS, it can lead to incorrect bookings or other issues. Furthermore, repetitive data entry in multiple systems can increase the chances of errors in data.
Solution
You can opt for enterprise travel management software that integrates with third-party software. This allows the software to create a connected ecosystem in the company, eliminating the need for multiple data entries.
Ensuring The Safety of Employees
Ensuring the safety of employees is a major responsibility of travel managers. However, travel managers face several challenges with their duty of care. These challenges stem from issues such as a lack of strategies or limited resources.
Solution
A key component of effectively safeguarding employees is a robust travel risk management plan. It includes measures such as pre-trip training for employees on safety protocols and emergency procedures, ensuring they are well-prepared before embarking on their trips. Moreover, the company must also be well aware of steps to take in case of an emergency.
Providing travel insurance coverage is also essential in ensuring the safety of employees. Further, travel managers must proactively live-track travelers to keep a check on their location at all times.
Overcome the Challenges of Enterprise Travel Management
To conclude, with the right tools, travel managers can overcome the major challenges of travel management. Therefore, investing in the right solution is critical to optimize your travel program.
ITILITE is an advanced enterprise travel management solution that helps travel managers streamline travel processes. It streamlines the booking process, enabling employees to make bookings themselves from a wide inventory. Further, it streamlines reimbursements, keeps a check on travel fraud, and ensures the safety of employees.
To know more about the benefits, book a demo now.