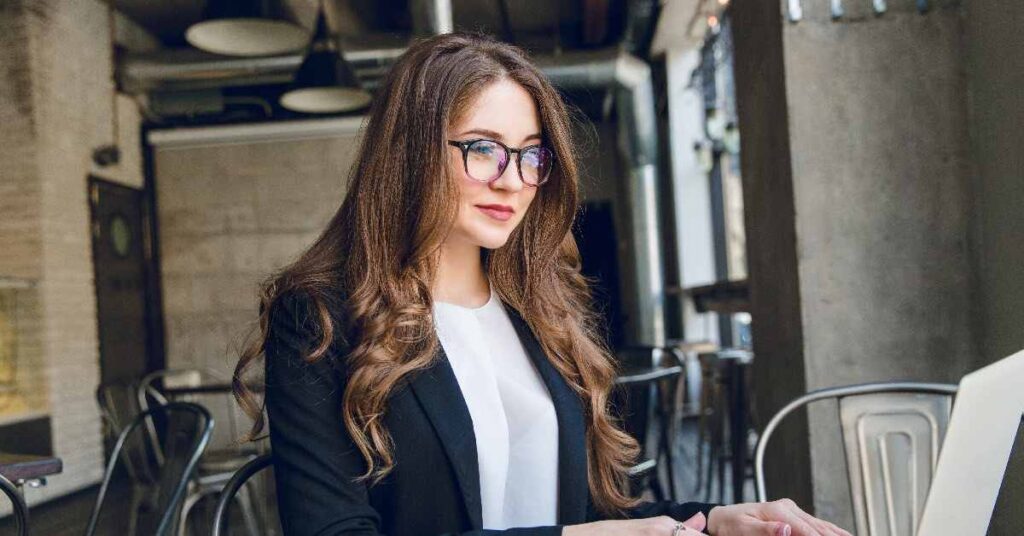 Corporate travelers often need to cancel or modify their flights due to unforeseen circumstances. Whether it's a last-minute meeting change, a project delay, or a personal emergency, knowing how to cancel a flight for free can save time and money.
This comprehensive guide will explore strategies and tips for corporate travelers on navigating the complex world of flight cancellations while minimizing costs. So, let's dive in and discover the secrets to costless flight cancellation.
The Cost of Flight Cancellation
Before diving into the strategies, it's essential to understand why flight cancellations can be expensive. Airlines typically impose fees and charges to discourage passengers from canceling or changing their flights. This is because it disrupts their schedules and potentially leads to empty seats. These costs can vary significantly depending on the airline, ticket type, and the timing of the cancellation.
So, how much does it cost to cancel a flight? Here are some standard charges associated with flight cancellations:
Change or Cancellation Fees: Airlines often charge a fee for making changes to your booking or canceling your flight. These fees can range from $75 to $200 or even more per ticket.
Non-Refundable Tickets: If you've bought a ticket that cannot be refunded, you might not qualify for a reimbursement, and you'll have to pay a cancellation fee. Nonetheless, a few ways exist to extract value from non-refundable tickets.
Refundable Tickets: If you've reserved a ticket that can be refunded, you might be eligible for a complete or partial reimbursement, contingent upon the airline's regulations.
Travel Insurance: Depending on your travel insurance, you may be able to cancel your flight for reasons covered by the policy, such as illness or other unexpected events.
By knowing the above scenarios, it is crucial that you know how to cancel a flight or how much it costs to cancel a flight. Below are some strategies that can help you with free flight cancellations.

Strategies on How to Cancel a Flight
Be Flexible in Booking
One of the best ways to ensure costless flight cancellations is to book flights with flexible fare options. Airlines offer different ticket categories, and those with more flexibility tend to have lower change and cancellation fees. Here are some options:
Flexible Tickets: Look for fares labeled as "flexible" or "refundable." While these tickets are typically more expensive upfront, they offer the advantage of being refundable or allowing changes without substantial fees.
Business Class Tickets: Consider booking business or first-class tickets if your company's travel policy allows it. These tickets often come with more generous cancellation policies and better flexibility.
Elite Status: Frequent flyers with elite status in airline loyalty programs may receive waived change or cancellation fees as a perk. If you travel frequently for work, this can be a valuable benefit.
Know the 24-hour Rule
The U.S. Department of Transportation mandates a 24-hour rule for flight bookings. As per this rule, if you make a flight reservation a minimum of seven days before the departure date, you can cancel it within 24 hours of booking without facing any cancellation charges. This rule applies to both refundable and non-refundable tickets.
To take advantage of this rule:
Book Directly with the Airline: It's essential to book directly with the airline to ensure you can exercise your right to cancel within 24 hours.
Check the Fine Print: Ensure you know the airline's specific policies regarding the 24-hour rule, as some may have different interpretations or exceptions.
Act Quickly: If you cancel your flight within 24 hours before departure time, most airlines will allow you to cancel for free.
Book Airlines That Offer Free Cancellation
To increase your chances of canceling a flight for free, consider booking with airlines with customer-friendly cancellation policies. Some airlines are more lenient than others regarding flight changes and cancellations.
Here are a few examples of airlines known for their flexible cancellation policies:
Southwest Airlines: Southwest is well-known for its generous cancellation policy, allowing passengers to change or cancel flights without penalty, even for non-refundable tickets.
JetBlue Airways: JetBlue offers a 24-hour grace period for cancellations and provides more flexibility with fare changes compared to many other carriers.
Alaska Airlines: Alaska Airlines allows free cancellations and changes for flights booked directly with them, provided they are made at least 60 days before departure.
Delta Air Lines: Delta's 24-hour cancellation policy allows travelers to cancel or modify their flights within one day of booking without any fees.
3. Leverage Travel Insurance
Consider investing in travel insurance, especially if your work frequently involves travel. Travel insurance can cover various situations, such as trip cancellations due to illness, accidents, or other unforeseen events.
When choosing a travel insurance policy, consider the following:
Cancellation Coverage: Ensure the policy covers trip cancellations and reimburses non-refundable ticket costs.
Reasons for Cancellation: Review the policy to understand the specific reasons for cancellation that are covered. Some policies are more flexible than others.
Policy Duration: Ensure the policy covers all planned travel dates, including any potential extensions or changes.
Claims Process: Familiarize yourself with the claims process, and keep all documentation related to your canceled flight, such as medical certificates or relevant documents.
4. Credit Card Benefits
Many credit cards offer travel-related perks, including trip cancellation and interruption insurance. You can cancel your flight without significant costs if you have a credit card with such benefits. Here's how to leverage credit card benefits:
Review Your Card Benefits: Check your credit card's terms and conditions to understand the extent of your travel-related coverage.
Pay with the Right Card: Use the credit card with the best travel insurance coverage when booking flights.
Document Your Case: If you need to cancel your flight, document the reasons for cancellation and gather all necessary documentation to support your claim with the credit card issuer.
Contact Customer Service: Contact your credit card issuer's customer service to initiate the claims process. They can guide you through the necessary steps.
.
5. Communicate With Customer Service
When you need to cancel a flight, it's essential to communicate with the airline's customer service representatives. Airlines value customer satisfaction, and in some cases, they may be willing to work with you to find a solution that minimizes cancellation fees.
Politely explain your situation and inquire about any options for canceling or modifying your flight without incurring additional costs. Customer service agents can make exceptions and provide assistance, so it's worth reaching out and discussing your specific circumstances.
6. Leverage Travel Management Services
If your company utilizes travel management services or has a dedicated travel department, like ITLITE, leverage their expertise. They are well-versed in navigating airline policies and can often negotiate on your behalf. Here's how to make the most of these resources:
Contact Your Travel Department: Contact your company's travel department or travel management agency for guidance on canceling flights without excessive fees.
Utilize Preferred Partnerships: Many corporate travel programs have preferred partnerships with specific airlines. These partnerships can sometimes lead to more favorable cancellation terms.
Policy Review: Ensure you know your company's travel policy and any negotiated terms with airlines. This can impact the fees you may incur.
7. Utilize Travel Rewards and Points
If you can't execute any of the abovementioned strategies and have to pay for flight cancellation, stay assured that you can still save money.
You can use your accumulated travel rewards points or miles through credit cards or frequent flyer programs to book your next flight. Some credit card issuers allow you to redeem points for travel-related expenses, including airline fees.
Before using your rewards points, check with your credit card issuer or loyalty program to understand how the redemption process works and if it can be applied to cancellation fees or rebooking costs.
Learn How to Cancel a Flight for Free with the Help of a TMC
Canceling a flight for free or at minimal cost as a corporate traveler requires careful planning, understanding of airline policies, and sometimes a bit of negotiation. Following the tips and strategies mentioned in this blog can significantly reduce the financial impact of changing your travel plans.
ITILITE is an advanced SaaS-based travel management company that offers real-time flight notifications and round-the-clock business travel support with zero cancellation charges. Any time you want to cancel your flight or the flight gets canceled, we are here to take care of your journey so you can attend all crucial meetings.
To know how we can help you, contact our experts now!