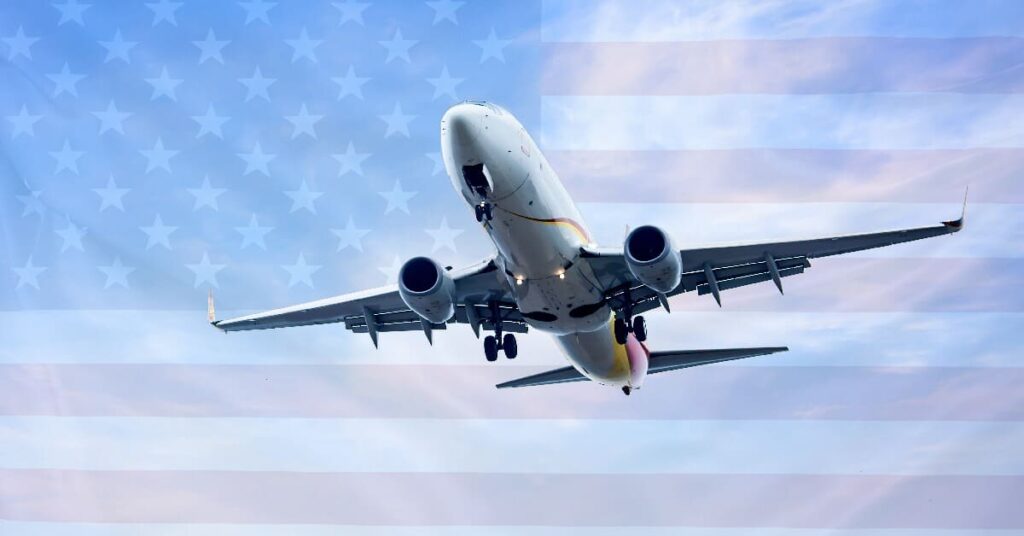 Traveling can be expensive, but with the right loyalty program, you can earn rewards and perks that make it all worthwhile. In the United States, there are several flight loyalty programs to choose from, each with its own unique benefits.
In addition, travel managers can encourage employees to participate in these programs and strategically use the accrued points through airline rewards program. This way, they can optimize their travel budget and streamline overall business travel management.
In this blog, we'll explore the six best flight loyalty programs in the U.S., from major airlines to lesser-known options. You'll also get to know how to earn and use airline rewards program, attain elite status, and enjoy exclusive benefits like free flights, upgrades, and lounge access.
1. Alaska Airlines – Mileage Plan
The Alaska Airlines Mileage Plan is great for travelers who often visit West Coast cities such as Seattle and hubs like New York City. As a program member, you can earn miles on Alaska Airlines flights, as well as on eligible flights operated by 23 other partner airlines.
In addition, you can also earn miles by using the Alaska Airlines Visa Signature card for your everyday purchases or by staying with any of the 6 hotel partners, including InterContinental and Marriott.
You can redeem these miles against various airline rewards program such as free flights, partner hotel stays, donations, and more. Unlike other airlines, Alaska Airlines Mileage Plan calculates points based on distance traveled rather than dollars spent. The airline claims that this results in members earning 30% more miles on average. The program also provides an easy-to-use online route map for awards travel.
2. American Airlines – Advantage
AAdvantage members can earn Loyalty Points and base miles for every American Airlines, American Eagle, and other partner airlines such as Hawaiian Airlines. Members can also accumulate miles for flights on affiliated partner carriers through American Airlines' extensive frequent flyer network, which includes esteemed airlines like British Airways.
The AAdvantage program comprises two membership tiers: basic membership and elite status membership. Elite membership has been divided into four categories: AAdvantage Gold, AAdvantage Platinum, AAdvantage Platinum Pro, and AAdvantage Executive Platinum. Additionally, AAdvantage's most devoted customers can access an invitation-only program called ConciergeKey.
The number of Loyalty Points earned by members determines their membership status. However, members can access several perks without earning the first tier of elite status. By accruing just 15,000 Loyalty Points, travelers can enjoy benefits like priority boarding and security clearance, as well as preferred seat coupons. For basic rewards members, achieving 15,000 Loyalty Points translates to approximately $3,000 in eligible spending.
3. Southwest Airlines – Rapid Rewards
As a Southwest Rapid Rewards member, you'll receive points for every dollar spent on Southwest flights and when making purchases with the airline's partners.
The Southwest Rapid Rewards program comprises four membership levels: basic membership, A-List, A-List Preferred, and Companion Pass. To reach A-List status, you must either take 25 flights within a year or earn 35,000 points. A-List status unlocks several benefits, including priority boarding, priority check-in, access to security lines, and the ability to make same-day changes and standby requests.
Another exceptional benefit is the "companion pass." The pass allows you to bring someone along with you on your flight without additional costs. To earn this pass, you must either fly 100 flights or earn 135,000 points within a year.
With the Southwest Rapid Rewards credit cards issued by Chase Visa, you can earn additional points on Southwest Airlines and partner purchases, as well as on everyday spending.
Further, you can redeem your points to pay for unique experiences such as spas and cruises. You can also utilize your points for hotel stays, gift vouchers, and car rentals.
4. Hawaiian Airlines – HawaiianMiles
In contrast to many other major U.S. airlines, Hawaiian Airlines awards miles based on the actual distance traveled during a flight rather than how much you spend on your ticket. This means that earning miles is a much more straightforward process.
With Hawaiian Airlines, you can join the frequent-flyer program at one of three membership levels: basic, Pualani Gold, and Pualani Platinum. You can also opt to upgrade to Premier Club status by paying an annual fee or using miles.
The HawaiianMiles program does not have an expiration date, so you can accumulate miles without worrying about losing them due to account inactivity. When you fly one mile on a Hawaiian Airlines flight, you'll earn one mile towards your HawaiianMiles account. Further, if you travel in business or first class, you'll receive a 50% bonus on your miles.
One of the most effective ways to accumulate HawaiianMiles quickly is by signing up for the Hawaiian Airlines World Elite Mastercard, which is the airline's consumer credit card.
5. Delta Air Lines – SkyMiles
If you become a member of Delta Air Lines SkyMiles program, you can earn miles in different ways. One way is by flying on Delta, Delta Connection flights, or any of Delta's 20-plus partner airlines. Another way is to make purchases on the Delta SkyMiles credit card.
For every dollar spent on a Delta flight, the base rate of 5 frequent flyer miles is earned. These miles can be redeemed for free air travel on participating airlines or can be exchanged for cabin upgrades, vacation packages, or other items available in the SkyMiles Marketplace. Delta SkyMiles credit cardholders can earn miles on everyday purchases and also from various partners like Lyft, Turo, and Airbnb.
Miles do not expire, but it is not possible to earn miles or points toward elite status on basic economy fares. The minimum eligibility for elite status is 25,000 qualifying miles per year, and USA residents are also required to spend at least $3,000 annually.
6. United Airlines – MileagePlus
MileagePlus serves as the flight loyalty program for United Airlines, allowing travelers to accumulate MileagePlus miles when they purchase tickets.
Once enrolled, members can earn and redeem miles not only with United but also with its 40-plus airline partners, including Lufthansa, and Singapore Airlines, many of which are part of the Star Alliance network.
Further, with the MileagePlus® X app, individuals can earn up to 5 award miles per dollar spent while also enjoying a 25% bonus for being a primary Cardmember.
Additionally, there are other opportunities to earn miles, such as by utilizing a United credit card, participating in shopping programs, and even taking qualifying cruises or renting cars.
Moreover, through United's partnerships with major hotel brands like Marriott and IHG, members can accrue Premier Qualifying Points (PQPs) and Premier Qualifying Flights (PQFs) that contribute towards MileagePlus Premier status.
Leverage Flight Loyalty Programs in the U.S.
Loyalty programs can especially be a game changer for business travel when it comes to saving flight costs. However, to fully utilize the benefits, it is essential that travel managers and employees track and remember the programs while booking.
ITILITE's business travel management software can help you do that with ease. The platform offers you the option to configure up to 15 airline or flight loyalty program memberships for each traveler. After the configuration, each time the traveler books a flight, the platform will recommend the membership options first. This will help them take full advantage of the airline loyalty program.
To learn more about how ITILITE can help you take full advantage of flight loyalty programs and enable greater cost savings through state-of-the-art features, get a free demo now.