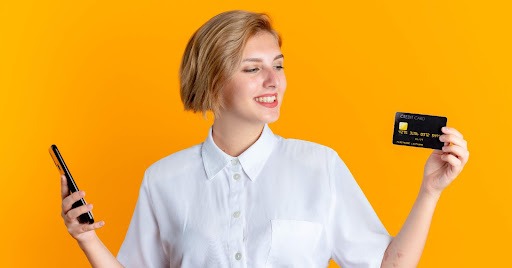 Business travel is an integral part of many professionals' lives, and having the right credit card can significantly enhance the experience while providing valuable rewards and benefits.
In the United States alone, there are numerous business travel credit cards to choose from, each offering unique features and perks tailored to the needs of modern-day travelers and companies. However, with so many options available in the market, you, as a travel or finance manager, might need clarification or guidance about which credit cards to choose from.
Therefore, in this blog, we will look at the five best business travel credit cards for travel in the US. We will also highlight their key benefits and rewards programs to help you make an informed decision and enhance your employees' travel experience.
1. Rho 
With the Rho Business Travel Credit Card, you'll experience a simplified and streamlined business travel journey. Rho is a prominent financial services company known for providing specialized solutions to businesses and professionals.
The Rho credit card is designed with your needs in mind, offering unique features that cater to frequent business travelers in the United States. Rho, a rising star in the business travel credit card arena, has been gaining attention for its intelligent solutions tailored to modern enterprises' unique needs.
Key Features and Benefits
a) Competitive Reward Programs
One of the key highlights of the Rho credit card is its competitive reward program. You already know you get more value from a corporate card offering cash back instead of points.
Unlike traditional business travel credit cards, where cashback is sent to employees, with Rho, the companies get up to 1.5% cashback or 60 days to pay. These cashback rewards add up over time and provide your organization with additional savings on travel expenses.
b) Streamlined Expense Management
One of Rho's core strengths lies in its user-friendly and intuitive expense management platform. The company understands the importance of simplifying the complex process of managing expenses, which generally burdens the finance teams.
With Rho, your employees can easily submit expenses, attach receipts, and categorize transactions using the mobile app or web interface. You can also set custom limits and restrictions per card to supervise the spending.
Moreover, Rho intelligently reviews your expenses based on the rules you set up and flags transactions which need attention or approval. This streamlined process saves time and reduces the risk of errors during reconciliation.
c) Zero Charges for Virtual and Physical Cards
Rho also sets itself apart by issuing both physical and virtual cards. Your company can choose whether to give employees virtual or physical cards. Traditional credit card companies charge around 100-500$ while issuing these cards.
However, with Rho, there are zero fees for employee cards, no matter how many cards you want to distribute to your employees. Employees can travel happily with no foreign or domestic transaction fees. Moreover, you can integrate virtual cards with apple pay or google pay for secure and contactless payments.
d) Insights and Analytics
Rho provides organizations with valuable insights and analytics through its platform, empowering finance teams to make data-driven decisions. It offers real-time spending data, allowing you to monitor your company's expenses effectively and identify areas where cost optimization is possible.
These insights can be instrumental in budget planning and financial forecasting, helping your company achieve greater economic efficiency and control.
e) Support for Startups
Startups often need help securing credit cards due to limited operating history or lack of creditworthiness. Unlike traditional credit card companies, where credit cards are not issued to startups, Rho has a more open-minded approach.
While providing credit card limits, they do not just consider years of previous financial statements/cash flow. Instead, they use more modern parameters to issue funding/cash in your bank account, making them the best partner for start-ups.
2. Brex
In the fast-paced world of startups, financial flexibility and efficiency are pivotal in driving growth and success. Brex, a prominent player in the credit card space, has garnered significant attention for its innovative financial solutions tailored explicitly for startups and technology-driven businesses. Let's delve deeper into its features and benefits:
Key Features and Benefits
a) Instant Approvals and Virtual Cards
Brex stands out with its quick approval process, which allows your company to access credit quickly and efficiently. Unlike traditional credit card applications that can be time-consuming and require extensive paperwork, Brex's streamlined process ensures that organizations receive virtual corporate cards promptly.
These virtual cards can be used immediately for online transactions and offer enhanced security features, such as setting spending limits and usage restrictions for added control.
b) Tailored Reward Programs
Brex's rewards program is designed to align with the spending patterns of modern businesses. With Brex, you can earn uncapped reward points on every card purchase.
You also get discounts on essential business expenses and software products such as software subscriptions, travel bookings, etc. With this, you can maximize your savings on the expenses most relevant to your operations.
c) Travel Benefits
Most business travelers appreciate Brex's travel benefits and perks as it enhances their travel experience. Through the Brex LoungeKey program, you gain access to airport lounges worldwide, providing comfort and convenience during layovers. Additionally, Brex provides travel insurance coverage for certain eligible travel expenses. This, in turn, provides added security for your road warriors.
d) Transparent Fee Structure
Brex maintains a transparent fee structure, providing businesses with clarity on costs associated with their credit cards. This transparency lets you plan your travel budget and expenses effectively, supporting your organization's financial stability and growth.
3. Ramp 
Ramp is a rising star in the business travel credit card market, offering a comprehensive expense management solution that caters to businesses of all sizes. With its user-friendly platform and AI-powered insights, Ramp streamlines expense tracking and reimbursement processes, empowering finance teams with real-time data and analytics.
Key Features and Benefits
a) Automated Expense Tracking
Ramp's expense management platform utilizes advanced machine learning capabilities to automate expense tracking. When your employees make business-related transactions, the platform categorizes expenses in real time, eliminating the need for manual data entry. This automation helps you save time and reduces the risk of errors during reconciliation, ensuring accurate financial records.
b) Real-time Spending Insights
Ramp provides organizations with valuable real-time spending insights through its intuitive dashboard. Hence, your finance team can clearly understand where and how company funds are utilized. This empowers them to identify potential cost optimization opportunities and make data-driven financial decisions.
Ramp takes pride in its transparent fee structure, with no hidden fees or markups. You can rest assured that there are no surprises regarding costs. This allows you to budget and plan your travel expenses effectively.
d) Vendor Management
Ramp offers a comprehensive vendor management solution as part of its expense management platform. The vendor management features provided by Ramp are designed to enhance financial control, simplify payment processes, and improve relationships with external partners. The features include virtual cards, enhanced security control, automated reconciliation, budget allocation, and oversight. 

4. Divvy 
Divvy is a leading business expense management platform combining corporate cards, budgeting, and expense tracking into a user-friendly interface. Unlike traditional expense management systems, Divvy seeks to empower businesses with real-time insights and control over their finances, ultimately saving time, eliminating manual processes, and maximizing cost efficiency.
Key Features and Benefits
a) Smart Budgeting
At the core of Divvy's platform is its smart budgeting feature. Your organization can create budgets and allocate funds to different departments, projects, or spending categories. Its real-time tracking feature also ensures that your expenses stay within set limits.
Travel managers or finance managers receive notifications when employees/departments exceed their budget limit. This level of budgeting granularity allows the finance teams to gain better control over spending and make proactive decisions to optimize costs.
b) Real-time Expense Tracking
Divvy's platform provides instant updates on transactions. This ensures that your finance teams and employees have a real-time view of their expenses. When you employees make purchases using Divvy cards, the transactions are automatically captured and categorized within the platform. This automation saves time and effort in manual data entry, streamlining your organization's expense tracking process.
c) Simple Reimbursement Process
Divvy simplifies reimbursement by allowing employees to submit expenses directly through their mobile app. After the expense reports have been submitted, the finance team can quickly review and approve expenses, leading to faster employee reimbursement. This streamlined process improves the employee experience and minimizes reimbursement delays.
d) No Annual Fees
Divvy is one of the few business travel credit cards without annual fees. This feature makes it an economical choice for companies, particularly those looking to avoid additional costs associated with credit card usage.
5. American Express
American Express (often called Amex) is a multinational financial services corporation based in the United States. Over the years, American Express has grown to become one of the most recognizable and respected names in the global financial industry.
The company provides various products and services, including credit cards, charge cards, travel, and merchant services. American Express credit cards come with a wide range of features and benefits designed to cater to the needs of different cardholders.
Key Features and Benefits
a) Membership Rewards Program
American Express credit cards often let you participate in their membership rewards program. As a cardholder, you can earn membership rewards points for eligible purchases. You can redeem these points for various rewards, including travel, merchandise, gift cards, and statement credits. The program offers flexibility and a wide range of redemption options.
b) Travel Benefits
Amex frequently offers travel-related benefits to enhance its customers' travel experience. These benefits include airport lounge access through the Global Lounge Collection, travel insurance coverage, complimentary hotel upgrades, airline fee credits, and special offers on flights, hotels, and car rentals.
c) No Foreign Transaction Fees
Many American Express credit cards have no foreign transaction fees, making them an attractive choice for international travelers. You can use their cards abroad without incurring additional fees for foreign currency transactions.
d) Amex Offers
American Express provides targeted offers to cardholders, known as "Amex Offers." These offers provide statement credits or extra rewards for spending at specific merchants or during promotional periods.
Invest in the Best Business Travel Credit Card
Selecting the right business travel card is important for your organization to enhance the travel experience for your employees whilst saving money. Out of all the cards mentioned above, Rho definitely stands out. The Rho business travel Credit Card aims to be a game-changer in business travel, offering a tailored experience with valuable rewards, enhanced expense management, dedicated travel support, and many more.
ITILITE is a robust business travel management solution that aims to revolutionize how you handle business travel. With ITILITE, you can easily manage your travel and expenses, get deep insights and analytics into your travel spending, and identify areas of cost reduction with our virtual travel consultant.
Moreover, the platform integrates with Rho to help you seamlessly manage your travel expenses and experience smooth business travel.